Interviews
Craig Alexander Talks Zwift and a little Triathlon
I recently had the honour of spending a few hours with Craig Alexander – triathlete, father and coffee lover. I knew we would get along. His illustrious career earning him multiple world titles cements him as one of, if not the greatest, Australian triathlete of all time. As a Zwift Ambassador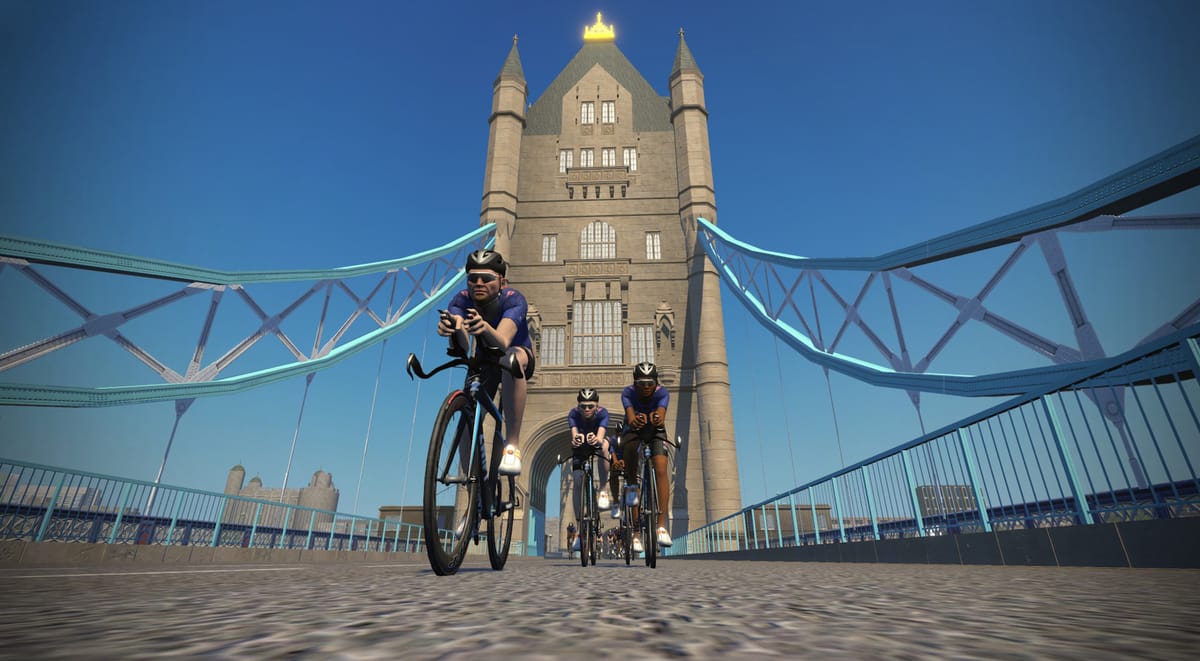 I recently had the honour of spending a few hours with Craig Alexander – triathlete, father and coffee lover. I knew we would get along. His illustrious career earning him multiple world titles cements him as one of, if not the greatest, Australian triathlete of all time.
As a Zwift Ambassador, we were on to talk about Zwift and virtual racing but we got to talking about triathlon, training during lockdown, family and pretty much everything over the three hours. So be prepared for a bit of a rollercoaster of an article. Most of the interview was during a ride over the Watopia Mountain route. Note to self, pick somewhere flat next time.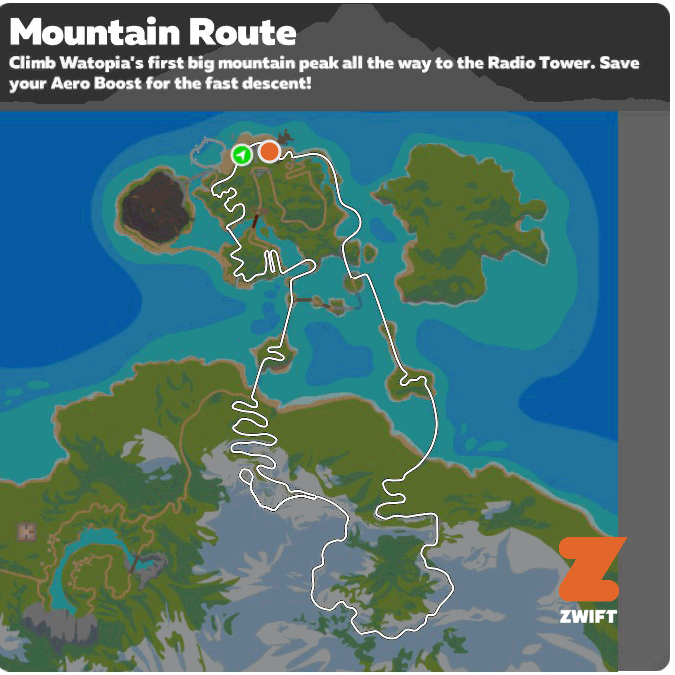 I hear you met the creator of Zwift?
I was lucky enough to meet the guy (Jon Mayfield) who invented it. It was born out of necessity as his wife was having a baby and he didn't really enjoy the boredom of indoor training and he wanted it to be more realistic. He knew if he wanted to keep riding he needed to do it indoors and make it more entertaining.
Tell me about your equipment
I find virtual training now, as compared to riding 10 years ago, is a very similar experience to riding on the road. These new trainers were you take your back wheel off have a much closer road feel and resistance changes simulate road riding as close as possible. I'm now with Jet Black, an Australian and New Zealand company, and ride one of their trainers. They are a smaller company quickly coming up to compete with Wahoo and Tacx. They have a new trainer being released soon with a similar experience to Wahoo, but with a much better price point with a focus on the user experience – which is very important to Zwift and their certification process.
How do you find virtual riding vs. real life?
Obviously, there are differences. You only have to look at the results in the virtual racing to see the problems around calibration and validation. Ideally, you just need to look at the mix of both. What I do know is that you can get an unbelievable workout on Zwift regardless of the leaderboard.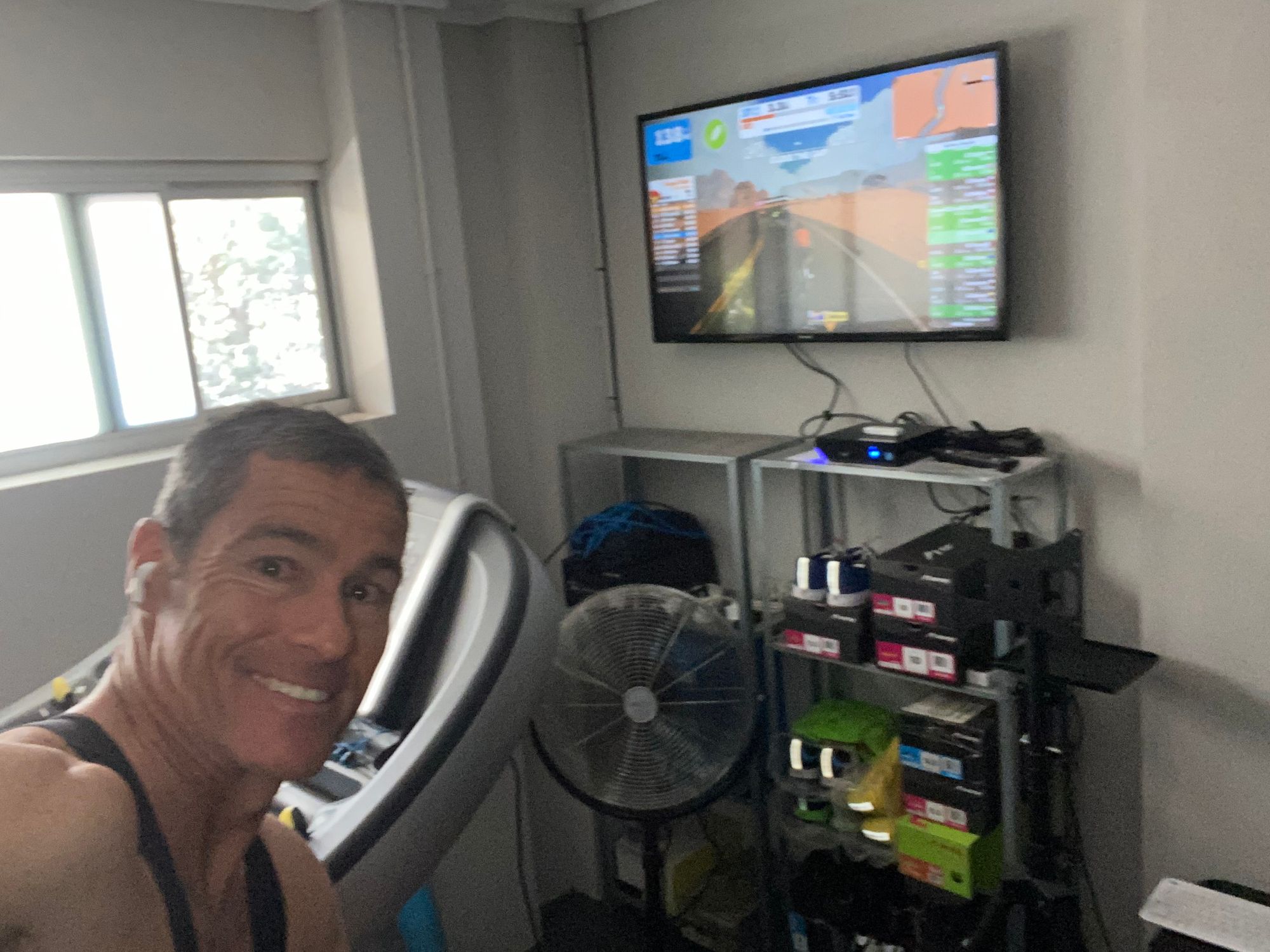 I find being able to look at my 1 min best, 5 min best for me, with testing metrics such as a ramp test to baseline my performance. On the road, aerodynamics is a factor. If you're a triathlete training specifically you need to worry about your position and the greatest power output. Indoors, you just have to worry about power, which for most people is sitting up, with their chest up, not a position most triathletes would want to be in. So you defiantly should have a mix of both.
Where it really shines is convince. What I noticed with Zwift is that most people in our sport are super driven in successful industries but time-poor and that's where indoor training really comes in on its own.
It's about understanding why you are doing it. It's not to win world titles, it's to be the best I could be and to maximise my potential. And in a sport like ours it's about being in damage control sometimes. I used to race athletes who were great front runners, but if they weren't in the lead they would give up. And you can see it, they would get a reputation for it. And that's not the kind of athlete I wanted to be. I wanted to be an athlete that wasn't only winning because it was a good day, but if it was a tough day and I could turn it around. So, I guess it comes down to knowing yourself. Ask yourself why are you out there.
Also, another great benefit of Zwift is keeping cyclist safe. As a Sydneysider, how do you find safety on the road for cyclists? What's really sad is the intolerance of some people in Australia. Australians say we give everyone a fair go, and unfortunately, we don't. Cyclists are no different. I've had milkshakes thrown at me, abused by people in the opposite direction. Living in Sydney, the traffic is so bad, that they are just angry and cyclists are an easy target. How are cyclists impacting drivers on a day to day basis? How are drivers holding each other responsible when they are talking on their phones, but have no problem putting a cyclist in the gutter? It's another reason why I went onto virtual training. 20 years ago, we had a huge endurance sports community in Sydney, but now most have moved away to train as Sydney has gotten busier.
Have you tried Zwift running?
You know what, the more I ride indoors the less time I spend on the treadmill. I run mainly with my daughters (running) group and my neighbour. When I was racing I used to do a lot of my hard sessions on the treadmill. I used to be an ambassador for Stryd and I do think those foot pods are really useful – I just don't think people understood how to use them. I think coaches can use them to tell if a person needs strength and conditioning work, technical work or more endurance. For example, at a certain level heart rate or power level, a person's power level will go way up, so helps you find the sweet spot.
With all the data around what do you use?
I'm very old school. When I first started as a poor uni student, I didn't even have a heart rate monitor so I just used a Rate of Perceived Exertion (RPE) and a stopwatch. When I did my first Ironman in 2007, I got a power meter for the bike which helped me to understand how to generate power, use cadence to generate power and stick to the right zones in sessions. For running, I just used a stopwatch and didn't even have a GPS watch.
I think over the last 20 years, technology has really jumped with reducing drag and friction through wheels, frames and barings so we have really gotten a handle on aerodynamics. Also the science and innovation about diet and sleeping which are cornerstones of recovery. All of this data allows people to coach you remotely if the person interpreting the data understands what the information can be used for.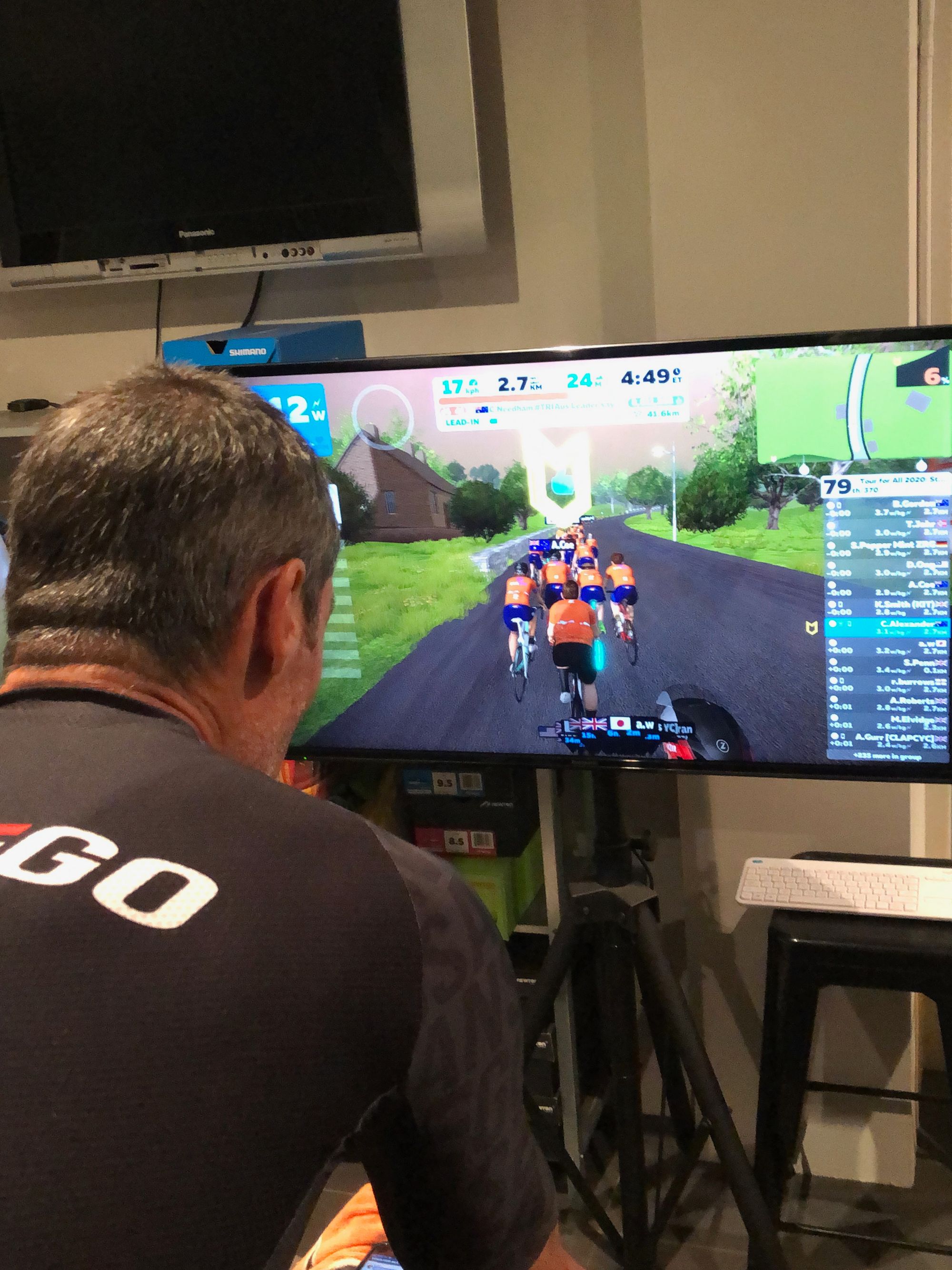 The danger is that people become so reliant upon it that they cannot live without it. Athletes need to build intuition to listen to the body's cues and not be reliant upon the technology which can be powerful. Its good to be old school but if you are ignoring a lot of the technology that's out there your just being ignorant. But if your only reliant upon the technology you are diminishing your intuition.
I used to race a guy who just used to put his power meter under his seat just so he could analyse the data post-race and just manage himself by feel during the race.
What sort of sessions do you do?
Well even before Zwift I used to like to do at least 2 sessions on the trainer. One a strength session the other a more specific race session where I'm down in the aero bars driving high power output. I liked the fact that I didn't have to contend with traffic, driveways etc., allowing me to go all out, head down and hold a high heart rate.
If you look at some of the Zwift races, you can get an amazing workout. People sitting at full threshold during the whole race is just hard riding and I think everyone is going to be riding well when we get back to racing.
Whats your favourite world and course?
I love Alpe du Zwift (Craig is down to 45 Mins for the course at 4.8 W/kg). I love the three sisters and Innsbruck course with that 2-minute hill in the middle – love that course! I also really like the greater London loop, Box Hill.
I think I ride New York the least. Just personal taste but it doesn't feel that realistic. It feels like your in the Jetsons or something.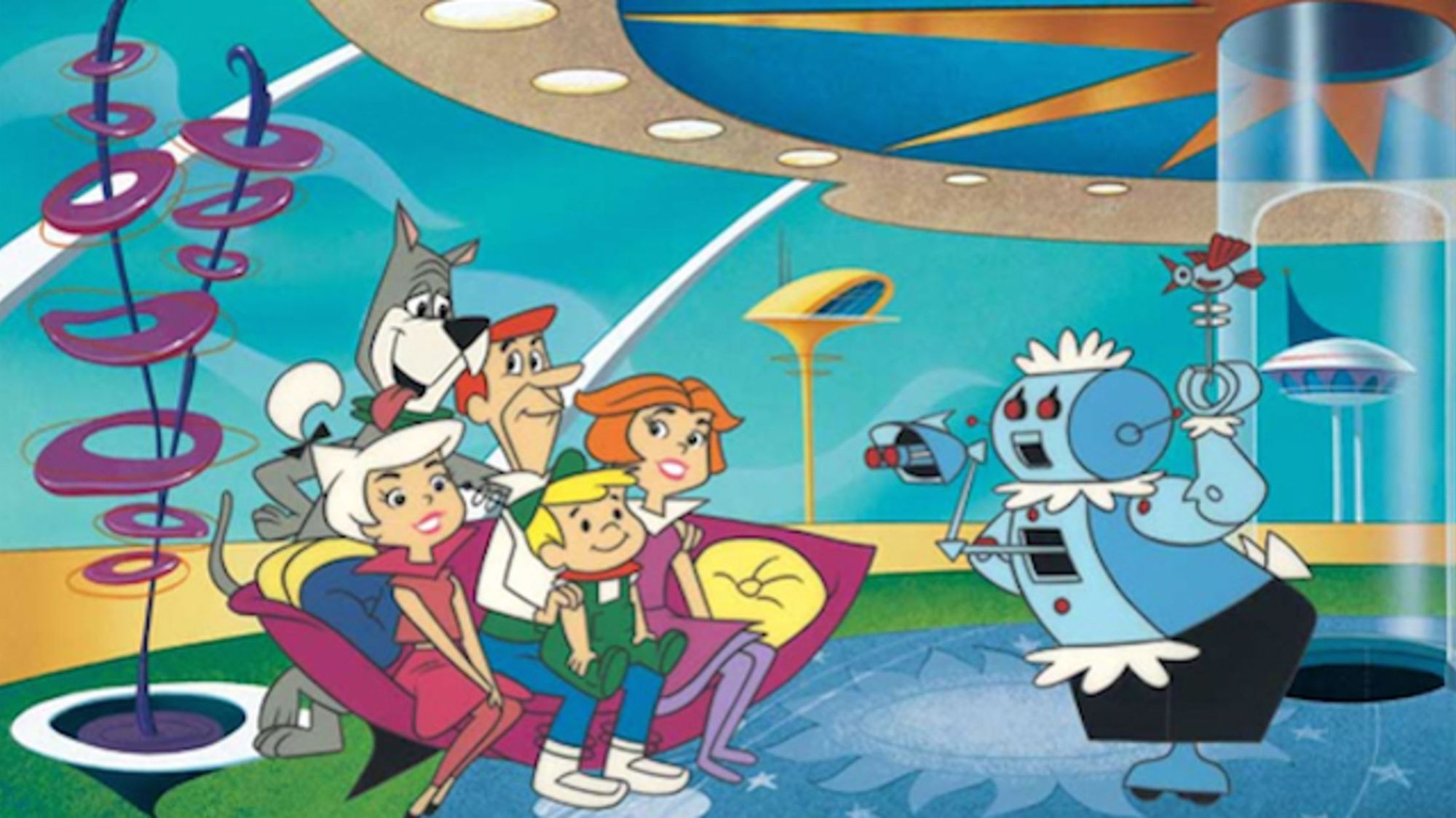 If I'm doing a 2-minute effort I'll pick Innsbruck flat or for a 5-minute, I'll do the Watopia flat course. One day, I'll try an FTP test up Alpe du Zwift.
Closing out after 1,000 meters of climbing.
Are you going to be racing next year?
I would love to. One of the benefits of 25 years of conditioning is that I can do 6 or 7 good weeks and get race fit. I have my heart set on the Melbourne 70.3 but I hear it's an age group only race, but my plan is to race a few times before Christmas for sure.
And most importantly. How's your sock game in real life and on Zwift?