News & Racing
Magnus Ditlev, Holder of Fastest Iron-Distance Record, Sets Sights on Ironman World Championships in Nice
After a historic performance at Challenge Roth, Magnus Ditlev, initially an age grouper with no elite sports background, is gearing up for a strong showing at the Ironman World Championships in Nice.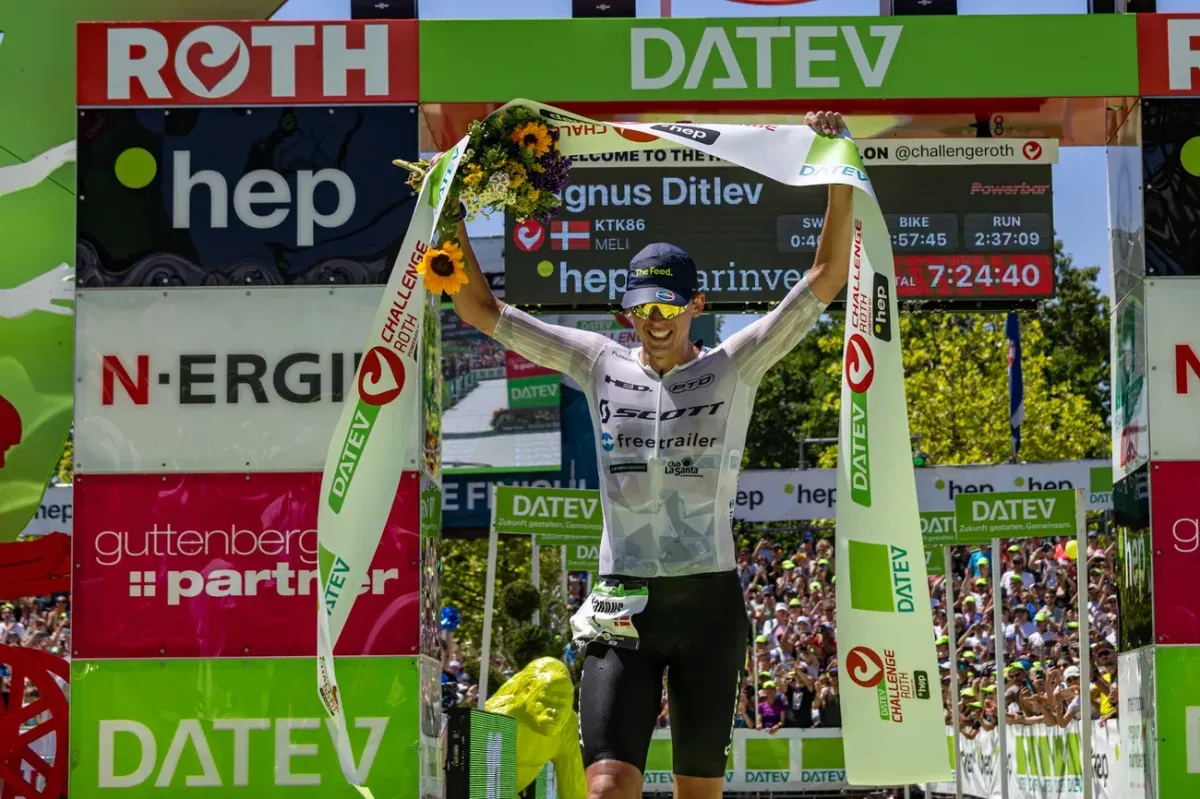 Magnus Ditlev is gearing up for the Ironman World Championships in Nice this weekend, and the anticipation is building. Magnus shared some insights into his journey and what we might expect from him in this highly competitive event.
First and foremost, Magnus Ditlev's recent performance at Challenge Roth has been nothing short of exceptional. His swim time of 46 minutes and 47 seconds, followed by a blistering 3 hours and 57 minutes bike ride, and an impressive 2 hours and 37 minutes run, resulted in a total time of 7 hours and 24 minutes, making it the fastest iron-distance event in history.
Despite not coming from a traditional elite sports background and starting as an active but non-elite athlete, Magnus found his way into triathlon through high school friends who were elite runners. He initially pursued a degree in chemical engineering but decided to take a break between his bachelor's and master's degrees to focus on triathlon. This decision was driven by a desire to see if he could make it as a professional athlete and was a pivotal moment in his journey.
When it comes to the Ironman World Championships, Magnus acknowledges that he never saw himself as a contender for the Olympics due to his swim level. He started as an age grouper and gradually worked his way up, with the belief that he could succeed as a professional triathlete.
Reflecting on his recent victory at Challenge Roth, Magnus mentioned that it wasn't a big surprise to him, as he and his coach had meticulously planned and prepared for this performance. However, he acknowledges the unpredictable nature of Ironman racing, where many variables need to align perfectly to achieve success.
Regarding the upcoming race in Nice, Magnus believes the course, which features a lot of climbing, suits his power-based cycling style. He's been training intensively and studying the course, gaining confidence in his ability to perform well. Magnus emphasised the need for constant focus and pedaling, even on descents, to maintain momentum and speed.
Magnus Ditlev's journey to the Ironman World Championships has been marked by determination, meticulous planning, and continuous improvement. He holds the event in high regard and sees it as the pinnacle of triathlon racing. With his recent record-breaking performance and thorough preparation, Magnus is poised to make a strong showing in Nice.