$10m expansion to the world class Thanyapura Sports Resort in Phuket, Thailand
Phuket News Release: June 8, 2015 – Asia's leading world-class sports training and coaching facility, Thanyapura Phuket, is to invest an additional 300 million baht (about US$10 million) in an expansion plan that will significantly further strengthen its status as the leading Sports Hub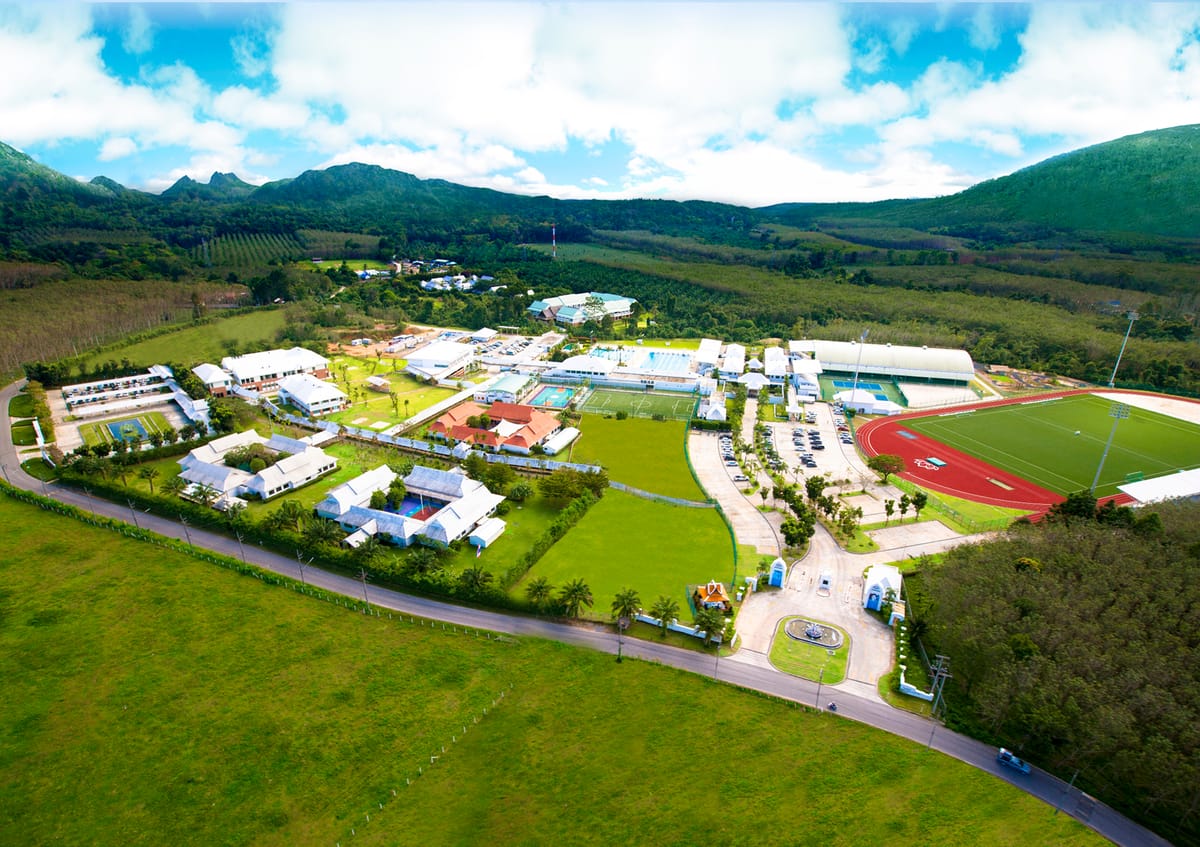 Phuket News Release: June 8, 2015 – Asia's leading world-class sports training and coaching facility, Thanyapura Phuket, is to invest an additional 300 million baht (about US$10 million) in an expansion plan that will significantly further strengthen its status as the leading Sports Hub of Asia.
To be scaled over five years, the investment will see the spectacular 23-hectare complex gaining a 100-metre training pool, four tennis courts, a multi-room Wellness Centre, an international school working towards becoming a UWC (United World College) with enhanced high-performance training programs and another 114 accommodation units.
The expansion will allow Thanyapura to host a whole new range of sports events and attract more athletes seeking to enhance their mental and physical readiness to compete in the growing number of national and regional sporting competitions across Asia and worldwide.
Located on Southern Thai beach resort island of Phuket, now the country's second largest aviation gateway after Bangkok, Thanyapura boasts the finest sports facilities, mindful services and expert coaching designed to boost athletic performance in a highly competitive environment.
It presents a unique and inspiring destination for individuals and groups, from professionals to amateur sports enthusiasts or simply for those looking for a balanced approach to their lifestyle.
The massive facility, which first opened in 2008 and has cost 3.5 billion baht to date, comprises of four centres: Thanyapura Sports and Leisure Club, Thanyapura Mind Centre, Thanyapura Health and Phuket International Academy School. Other facilities include a 115-room sports hotel and DiVine Restaurant & Cellar and Booster Daily & Bar, where an extensive range of regionally grown organic food underpins the menu.
The facility delivers an unrivaled range of academies with competitions, teams and training at all levels and ages, including Aquatics, Tennis, Cycling and Triathlon academies. Thanyapura Health combines a holistic range of treatments such as physiotherapy and traditional Asian medicine plus Aesthetics and Rejuvenation therapies.
Healthconscious persons from China are the top source of business, generating 31% of the facility's room-nights in 2014. Others in the Top-Ten list of business are sports persons from Thailand (15%), Australia (8%), Great Britain (5%), Hong Kong, Hungary, USA, The Netherlands, Singapore and Malaysia.
In 2013, Phuket average occupancy was 49 % and Thanyapura 52%. In 2014, Phuket average occupancy and 51% Thanyapura 59%. The goal for our occupancy in 2015 will be 67%.
The new facilities to be covered by the 300 million baht investment will include:
A 100m training pool with 5 lanes, the first in the world, will add to the existing 50m Olympic size pool and 25m training pool. Thanyapura was recently chosen as the first official FINA training centre for Southeast Asia and has signed an agreement together with FINA where 19 SEA countries were invited to send 2 swimmers each for preparation to the Kazan Championships and Rio Olympics.
A Wellness Center for the Body & Mind with 7 individual spa rooms and two 100sqm large halls for carrying out yoga and mind training programs.
Phuket International Academy School working towards becoming a UWC (United World College) to be certified by mid year of 2016.   The high performance training academies has hired 3 more coaches to build its training programs to send talents to national and international competitions.
Fourteen two-bedroom Thai villas to begin construction this year, and another building with 100 deluxe rooms to start next year.
Mr. Phillipp Graf Von Hardenberg, President and CEO of Thanyapura Phuket's pristine environment and great all-year weather provide the perfect natural infrastructure for sports training and education for athletes across all age groups.
We are committed to improve performance and health, inspire the mind, in still well-being to optimize the potential of athletes. Thanyapura's three-dimensional approach to coaching pays equal regard to the development of the body, mind and soul, benefiting from the complex's world-class facilities, wide open spaces in a peaceful environment and pace-setting coaches of their respective disciplines.
Mr. Phillipp Graf Von Hardenberg added, "We are working closely with the Ministry of Sports and Tourism, the Sports Authority of Thailand, the Tourism Authority of Thailand and other authorities, associations and clubs to promote Phuket and Thanyapura as the Sports Hub of Asia. We are focusing not only on professionals but also aspiring talents from the young generation in our High performance program.
From now until 2017, we have 25 International, 15 National, 10 local events already planned, which will attract thousands per event of international, national and local athletes and spectators.
Amongst the international events planned for 2015-2016 includes the first Swim Around the Island competition, national and international tennis tournaments, triathlon race for youths and the Color Run event.
In addition to the sports facilities, Thanyapura also offers unique venues for a variety of events such as meetings, team-building, product launches, weddings and receptions.