1500 Long Course Triathletes at Challenge Wanaka this weekend
This weekend Challenge Wanaka will host a record 1,500 long course triathletes as part of the week-long triathlon festival that has attracted world champions and Olympians. The highlight in the flagship Challenge Wanaka race on 19 January is the presence of four-times world champion, Chris 'Macca&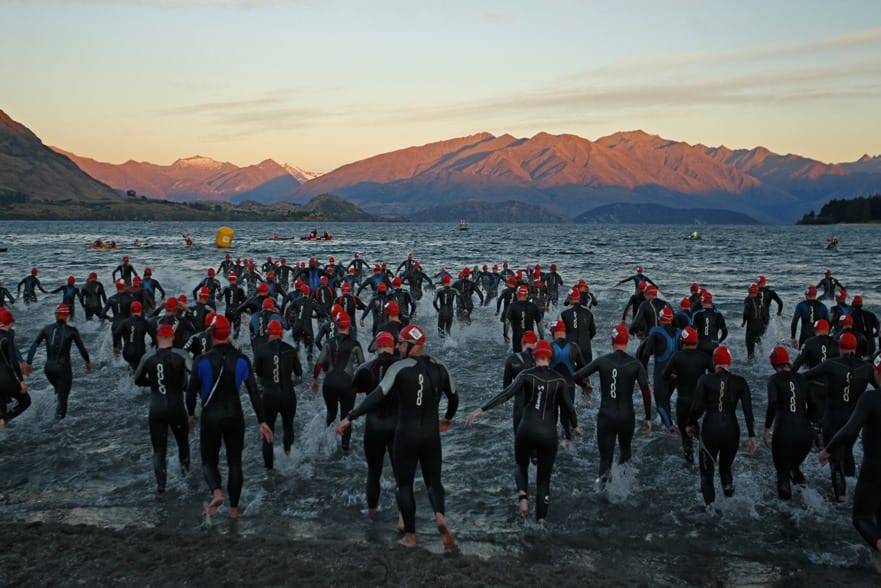 This weekend Challenge Wanaka will host a record 1,500 long course triathletes as part of the week-long triathlon festival that has attracted world champions and Olympians.
The highlight in the flagship Challenge Wanaka race on 19 January is the presence of four-times world champion, Chris 'Macca' McCormack, one of the sport's great athletes with over 200 victories to his name and his eye on a new course record at his first New Zealand long distance race. Determined to stop him in his tracks is a strong men's field that includes former Duathlon World Champion, Leon Griffin (AUS), Challenge Wanaka 2011 champion, Jamie Whyte (NZL) and four-times iron distance champion Bryan Rhodes (NZL).
Jamie Whyte will be attempting to regain the Challenge Wanaka Iron-distance triathlon title. "After winning in 2011, I have had my heart set on being the first person to win this race twice. Last year I fell one place short finishing 2nd behind Australian Aaron Farlow."
Farlow will not be back this year but in his absence will be 2 x Ironman Hawaii champion Chris McCormack. "It is going to be a great challenge to race Chris here in Wanaka. He is the biggest name in the sport and it is a huge opportunity to race the best on my home patch. And after a disappointing year with injury in 2012, I am looking to get my triathlon career heading in the right direction again. My preparation over the past 3 months for this race has been sound and I am feeling well prepared for race day."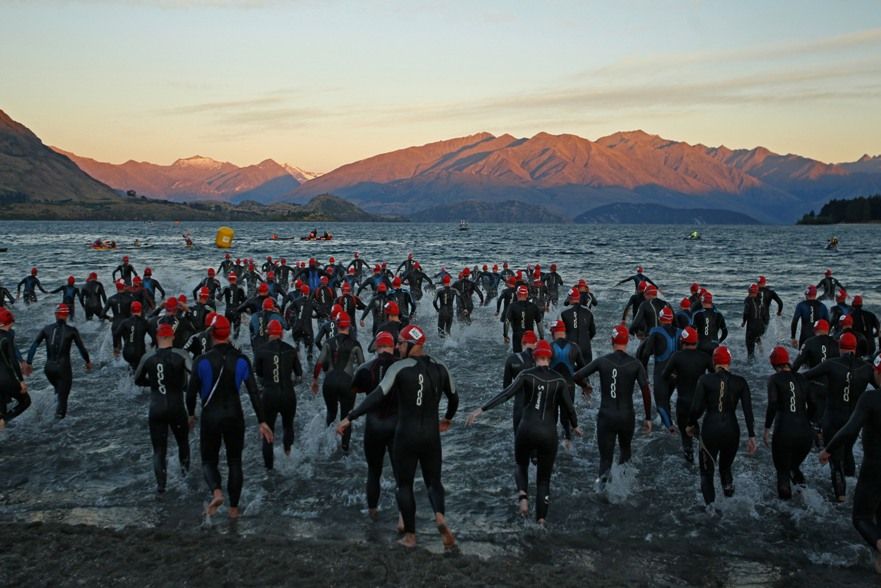 The women's race will see an exciting dual between New Zealand's top two long course triathletes, Gina Crawford and Joanna Lawn. Crawford has won Challenge Wanaka four times and is going for a fifth, Lawn has won Ironman New Zealand seven times and has turned her sights to the tough, honest course of Wanaka for the first time. They are joined by Australian Kate Bevilaqua who has multiple long distance titles to her name, along with Kiwis Candice Hammond and Julia Grant, both of whom are regular podium finishers.
New Zealand Olympians Kate McIlroy and Nicky Samuels are also competing in the relay teams section, along with Youth Olympic gold medallist, Aaron Barclay.
Challenge Wanaka has become renowned as a bucket-list race for triathletes from all over the world with its unique location on the edge of the TeWahipounamu World Heritage Area and Mt Aspiring National Park, earning the reputation of the world's most scenic long distance triathlon. Featuring a 3.8km swim in the crystal waters of Lake Wanaka, a 180km cycle through the foothills of the Southern Alps and a 42.2 off-road run, the course is as honest as it is spectacular.
Challenge Wanaka Triathlon Festival is the largest in New Zealand with over 2,000 athletes of all ages and abilities taking part during the week-long celebration of sport. The action started on Sunday 13 January with the Puzzling World Junior Challenge Wanaka for children aged 6-15 followed by the Radio Wanaka Charity Fun Run/Walk on Monday evening. All proceeds will go to the Wanaka Land SAR. The Contact Tri Series comes to town on Friday 18 January featuring some of the country's top sprint triathletes and then all eyes are on the flagship Challenge Wanaka event on Saturday 19 January, together with the Lake Wanaka Half, starting at 6.30am.