2013 champions Bevan Docherty and Meredith Kessler to defend titles at 30th Kellogg's Nutri-Grain IRONMAN New Zealand
The 2013 champions Bevan Docherty and Meredith Kessler will defend their crowns at the 30th anniversary of the Kellogg's Nutri-Grain IRONMAN New Zealand in Taupo next month. The pair head a strong field of 45 elites from 12 nations who will compete in the professional field announced today for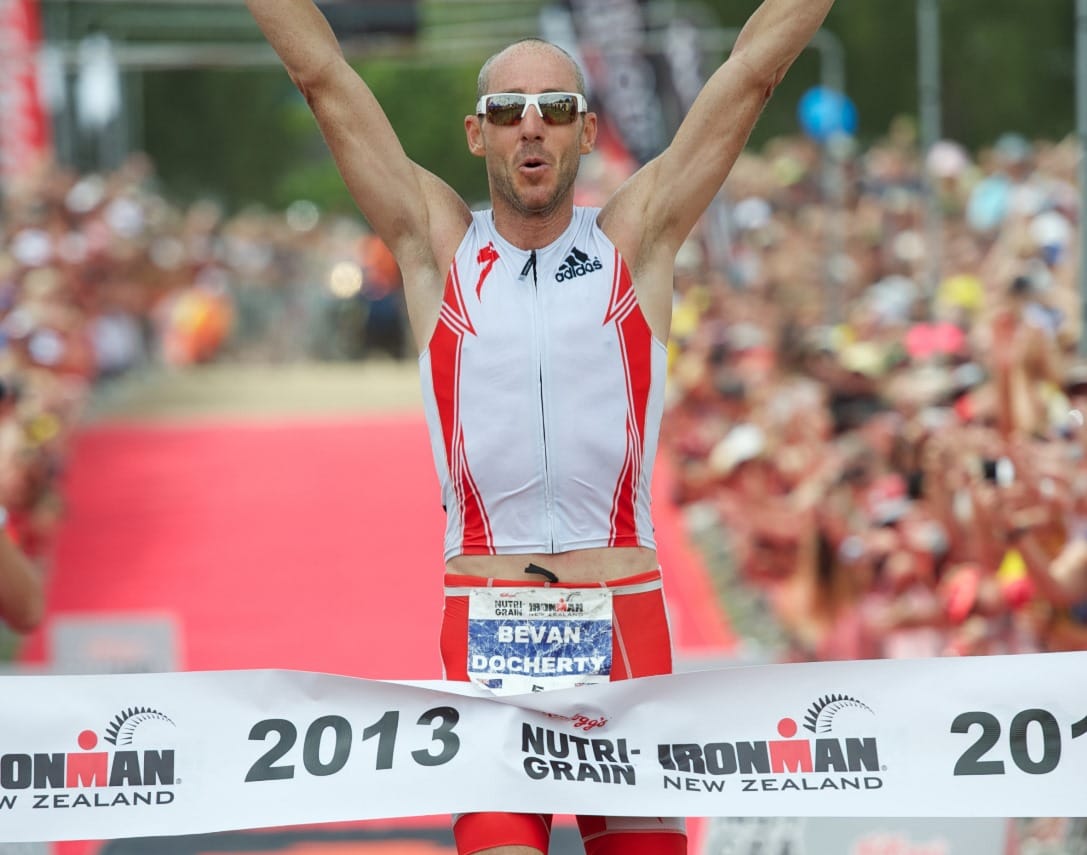 The 2013 champions Bevan Docherty and Meredith Kessler will defend their crowns at the 30th anniversary of the Kellogg's Nutri-Grain IRONMAN New Zealand in Taupo next month.
The pair head a strong field of 45 elites from 12 nations who will compete in the professional field announced today for the race on Saturday 1 March.
They will join a record final entry of 1750 participants from 58 nations, the highest number in the history of the world's oldest international IRONMAN event. The professionals will chase an increased prize purse of approximately NZ$90,000 (US$75,000) along with qualifying points for the IRONMAN World Championship.
Docherty, the double Olympic medallist in 2004 and 2008, will return to his home town of Taupo where he won on debut last year, setting a new course record in the process.
It was a dream start to his Ironman career following on from his third placing in the IRONMAN 70.3 World Championships in 2012.
His victory in Taupo did not flow on to bigger and better things in his two major quests last year, at the 70.3 Worlds and his debut at the sport's Holy Grail, the IRONMAN World Championship in Hawaii. He failed to finish in both; illness proved costly at Las Vegas while his nutrition failed him and he ran out of fuel in Hawaii.
"It certainly wasn't the finish to the season that I had planned," Docherty said. "I was in terrific shape but this endurance stuff, particularly Ironman is new to me. I said when I took it up that I was confident about swim, bike and run but there's a fourth discipline which is nutrition that is new to me.
"I'm learning all the time and I am pleased with my training. I am strong and things are tracking well for me."
He has another incentive with his father Ray also competing in the 30th anniversary event.
There's a stack of talent to challenge Docherty with another double Olympian and last year's runner-up Marko Albert (Estonia), the 10-time IRONMAN New Zealand champion Cameron Brown, last year's World IRONMAN 70.3 silver medallist Terenzo Bozzone, top Australian Tim Berkel, two-time IRONMAN UK winner Daniel Halksworth (England) and IRONMAN Mont Tremblant champion Romain Guillaume (France).
Kessler (USA) is chasing her third straight victory in Taupo and her sixth Ironman win in her short career, along with a stack of podium performances over IRONMAN 70.3 in USA. She rarely ventures outside of USA, but rates New Zealand as her favourite race as she sets up for another busy season in North American leading to Hawaii.
Nine-time iron distance winner Gina Crawford will lead the New Zealand charge to take on the Kessler, with the Wanaka-based mother chasing her second victory in Taupo.
Last year's third place Candice Hammond (Cambridge) returns after her breakthrough win in Malaysia last year while Australian-based compatriot Michelle Bremer, a former IRONMAN Western Australia winner, is back to her best after an injury hit last 12 months.
Other challenges are expected from Australian Kate Bevilaqua, last year's IRONMAN Kentucky winner, talented American Bree Wee, who also gained her first Ironman win last year and powerful German cyclist Mareen Hufe.
The race gets underway at 6.45am on Saturday 1 March.
The top seeds for the 30th IRONMAN New Zealand are:
Elite women: Meredith Kessler (USA) 1, Gina Crawford (New Zealand) 2, Candice Hammond (New Zealand) 3, Kate Bevilaqua (Australia) 4, Bree Wee (USA) 5, Mareen Hufe (Germany) 6, Keiko Tanaka (Japan) 7, Michelle Bremer (New Zealand) 8, Anna Cleaver (New Zealand) 9, Melanie Burke (New Zealand) 10.
Elite men: Bevan Docherty (New Zealand) 1, Marko Albert (Estonia) 2, Cameron Brown (New Zealand) 3, Terenzo Bozzone (New Zealand) 4, Tim Berkel (Australia) 5, Balazs Csoke (Hungary) 6, Romain Guillaume (France) 7, Petr Vabrousek (Czech Republic) 8, Daniel Halksworth (England) 9, Tom Lowe (England) 10.
Details:   www.ironmannewzealand.com
CAPTION: Bevan Docherty, in action winning the 2013 Kellogg's Nutri-Grain IRONMAN New Zealand, is top seed for the 30th Anniversary event on Saturday 1 March in Taupo.
The image is free for editorial use. Credit: Daryl Carey.