Canadian Angela Naeth and veteran Aussie Greg Bennett have both recorded sound victories at the 2013 Buffalo Springs Lake 70.3 race in Northwestern Texas. After some fast swims up front, both winners recorded blistering bike splits to take control of their races against quality competition.
In the women's race, Laura Bennett led out of the water in 21:07 having built a small gap over super-swimmer Amanda Stevens (21:25) and local Texan Amy Marsh (21:43). Bennett gained a few more seconds in transition as she headed out onto the bike course. Leaving T1 2:23 down on Bennett was Australian Kat Baker in fourth position, followed closely by Jessica Smith, Angela Naeth and Jeanni Seymour. Naeth stomped her authority on the race during the bike leg, recording a 2:20:22 split which gave her a 5:18 lead over Marsh, 8+ minutes on Baker, Stevens and Seymour, and a whopping 10+ minutes over US Olympian Laura Bennett. The petite Canadian then cruised through the run to take the win. Laura Bennett used a race-fastest 1:24:42 half-marathon to work her way up to 2nd place whilst Amy Marsh held onto the final podium spot. Aussie Kat Baker faded from 4th to 9th on the run as she works her way back into good form.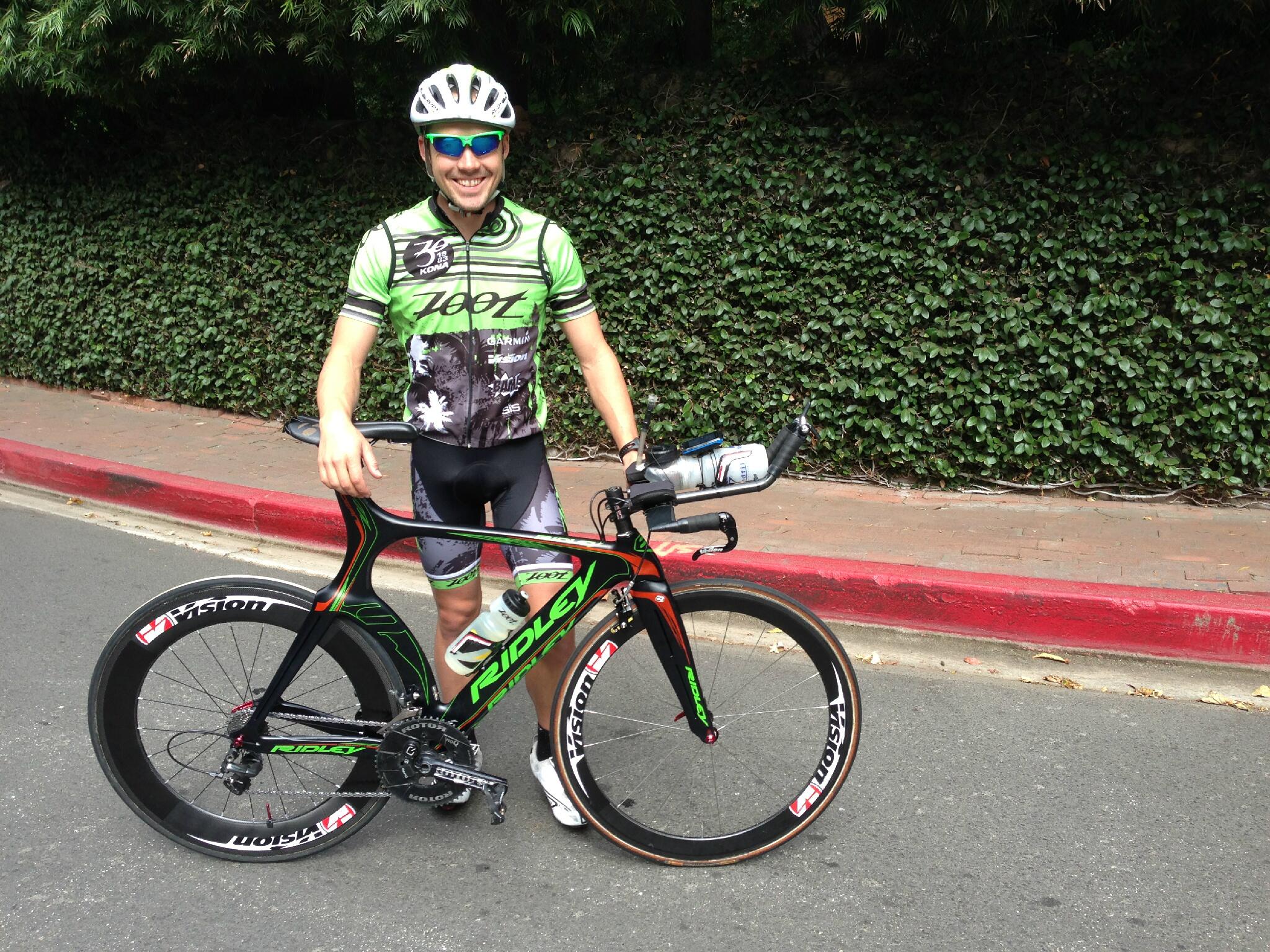 Greg Bennett took out a fast men's race in 3:48:58, again, using a dominating bike ride and 2nd-best run to take the title. Young Aussie Joshua Amberger lead mate Jimmy Seear out of the water in a blistering 19:57 which gave the Brisbane boys almost a minute over the chase pack including Terenzo Bozzone, Greg Bennett, and Tim Reed. Greg Bennett used a 2:07:49 ride to come  into T2 with a 1:38 gap over Mark Bowstead and 3-and-half minute gap over chasers Reed and Bozzone. Early leader Josh Amberger came into T2 5 minutes back after a drafting penalty whilst Jimmy Seear fell off the pace, surrendering some 13 minutes to the leaders. Onto the run Bennett remained in control and never looked back, clocking a 1:18:03 half-marathon to seal the deal. Tim Reed ran the fastest time of the day, 1:17:25 to take 2nd place whilst Bozzone's 1:21:26 was enough to prevent an Australian podium sweep as Amberger ran into 4th position.
Top 5 Women:
NAETH, Angela 4:16:08
BENNETT, Laura 4:21:38
MARSH, Amy 4:22:03
KEHOE, Danielle 4:23:44
SEYMOUR, Jeanni 4:29:35
Top 5 Men:
 BENNETT, Greg 3:48:58
REED, Tim 3:51:24
BOZZONE, Terenzo 3:55:20
AMBERGER, Joshua 3:57:24
BOWSTEAD, Mark 3:58:43