2016 Ironman 70.3 World Championship global qualifications kick off last weekend in Racine
Media Release (July, 23 2015) – On September 4, 2016 Mooloolaba will welcome and host 3,000 of the best triathletes from around the world to the 2016 IRONMAN® 70.3® World Championship. Global qualifications for the race kicked off this weekend in Wisconsin, USA, with 30 international athlete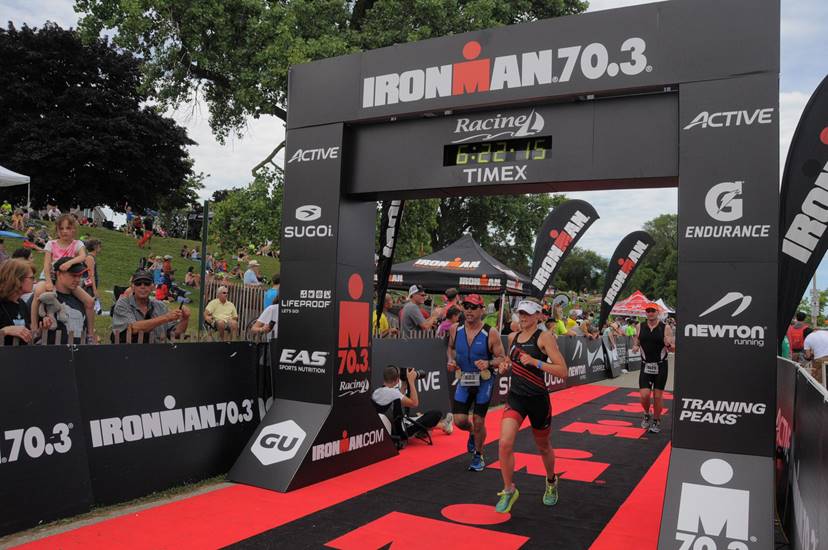 Media Release (July, 23 2015) – On September 4, 2016 Mooloolaba will welcome and host 3,000 of the best triathletes from around the world to the 2016 IRONMAN ® 70.3 ® World Championship. Global qualifications for the race kicked off this weekend in Wisconsin, USA, with 30 international athletes earning their spot on the start line for the World Championship triathlon taking place next September on the Sunshine Coast "and for the first time in Australia.
IRONMAN 70.3 Racine was the first of more than 80 qualifying races taking place around the globe, from Lake Taupo, New Zealand to Haugesund, Norway. Of the more than 3,000 athletes who will qualify and make the pilgrimage, more than 65 percent will be visiting Queensland from overseas.
"The IRONMAN 70.3 World Championship will inject more than $15 million into the Queensland economy and will be a boom for the tourism business. IRONMAN athletes and their family and friends will spend on average five nights in Mooloolaba totalling more than 35,000 visitor nights," IRONMAN Asia-Pacific CEO Geoff Meyer said.
"Our key focus is to connect with them, welcome them to the Sunshine Coast, and entice them to stay and explore all that Queensland has to offer as one of the world's best holiday destinations," Meyer added.
Throughout the qualifying race series, each qualifying athlete will receive a Queensland gift pack, which includes a trucker hat, a keyring (which in true Aussie style doubles as a bottle opener), and a welcome postcard introducing them to Queensland.
"Many of these athletes have often spent years training to fulfil their dream of representing their country," Meyer said. "As a community we need to celebrate that effort, roll out the red carpet, and welcome them to our home."
Race qualifications are now on in earnest across the globe with three events in the coming weeks, including IRONMAN 70.3 Calgary (Canada) on July 26, IRONMAN 70.3 Durban (South Africa) on August 2 and IRONMAN 70.3 Wiesbaden (Germany) on August 9.
In further efforts to market the 2016 IRONMAN 70.3 World Championship, IRONMAN Asia-Pacific, Sunshine Coast Destinations and Tourism and Events Queensland will have a strong presence at the 2015 IRONMAN 70.3 World Championship in Zell am See-Kaprun, SalzburgerLand, Austria on August 30. Over 5,000 athletes will get a chance to visit the Sunshine Coast 'beach shack' booth and enjoy the ceremonial handover at the awards dinner.
"We are excited about taking the Sunshine Coast and Queensland to the world," Meyer said.
About IRONMAN
The iconic IRONMAN ® Series of events is the largest participation sports platform in the world. Since the inception of the IRONMAN ® brand in 1978, athletes have proven that ANYTHING IS POSSIBLE ® by crossing finish lines at the world's most challenging endurance races. Recognized for excellence through distinguished events, world-class athletes and quality products, IRONMAN has grown from a single race to a global sensation with more than 190 events across five unique brands: IRONMAN ®, IRONMAN 70.3 ®, 5150 "¢ Triathlon Series, Iron Girl ®, IRONKIDS ®, and and Multi Sport Festivals.. For more information, visit www.ironman.com.