News & Racing
2023 Ironman 70.3 Waco Unveils Faster, Smoother Bike Course
Aiming to set new personal bests, Ironman triathletes can expect a revamped bike course for the 2023 Waco event.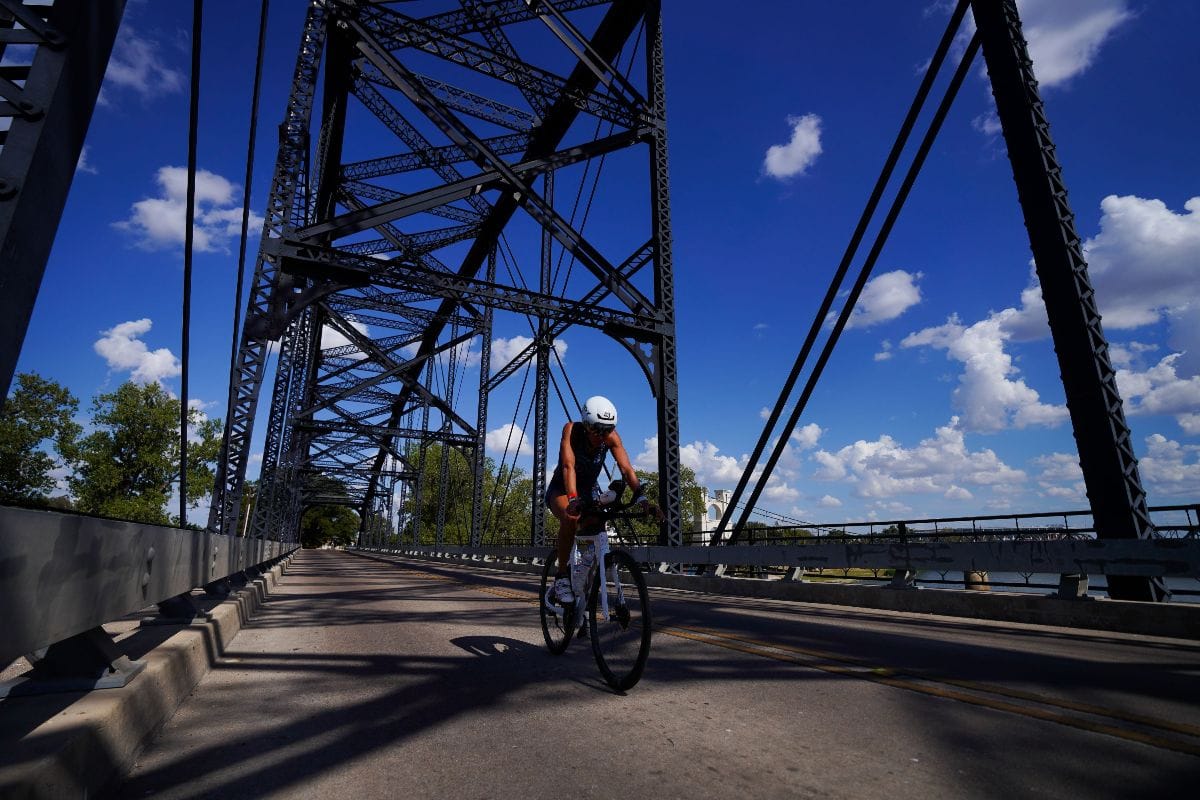 Why it matters: Ironman has announced a new, smoother bike course for the 2023 IRONMAN 70.3 Waco triathlon, set to make the race faster and potentially enable personal best times for athletes.
Setting the pace: In the past, athletes at the Ironman 70.3 Waco have navigated a more challenging course through Texas's Heartland. The new modifications stem from athlete feedback and aim to improve race experience.
What they're saying
"We heard, and we listened. This new bike course route will better support the communities needs as well as improve the overall race for all the dedicated athletes who come to Waco to compete," - Nancy Goodnight, Ironman 70.3 Waco Race Director and Chairwoman of the Board of the Greater Waco Sports Commission.
By the numbers
The triathlon includes a point-to-point 1.2-mile swim, a newly redesigned 56-mile bike course, and a 13.1-mile run.
Between the transition: The Waco triathlon begins with a swim in the iconic Brazos River, takes athletes through the beautiful Texas countryside on their bike, and ends with a run to the Waco Suspension Bridge.
Through Time: In previous years, the Waco triathlon has been a popular event with challenging turns and rough roads.
The bottom line: The changes to the bike course for the 2023 Ironman 70.3 Waco event are set to enhance the athlete experience, making the race more accessible and potentially faster.