5 Psychological Skills for Endurance Racing
When racing endurance events, the battle takes place as much in the mind as it does on the course. For this reason, it's important to train your mind as well as your body if you're looking to go the distance. Words like tolerance, fortitude, patience, acceptance, stoicism, stamina, staying power, pe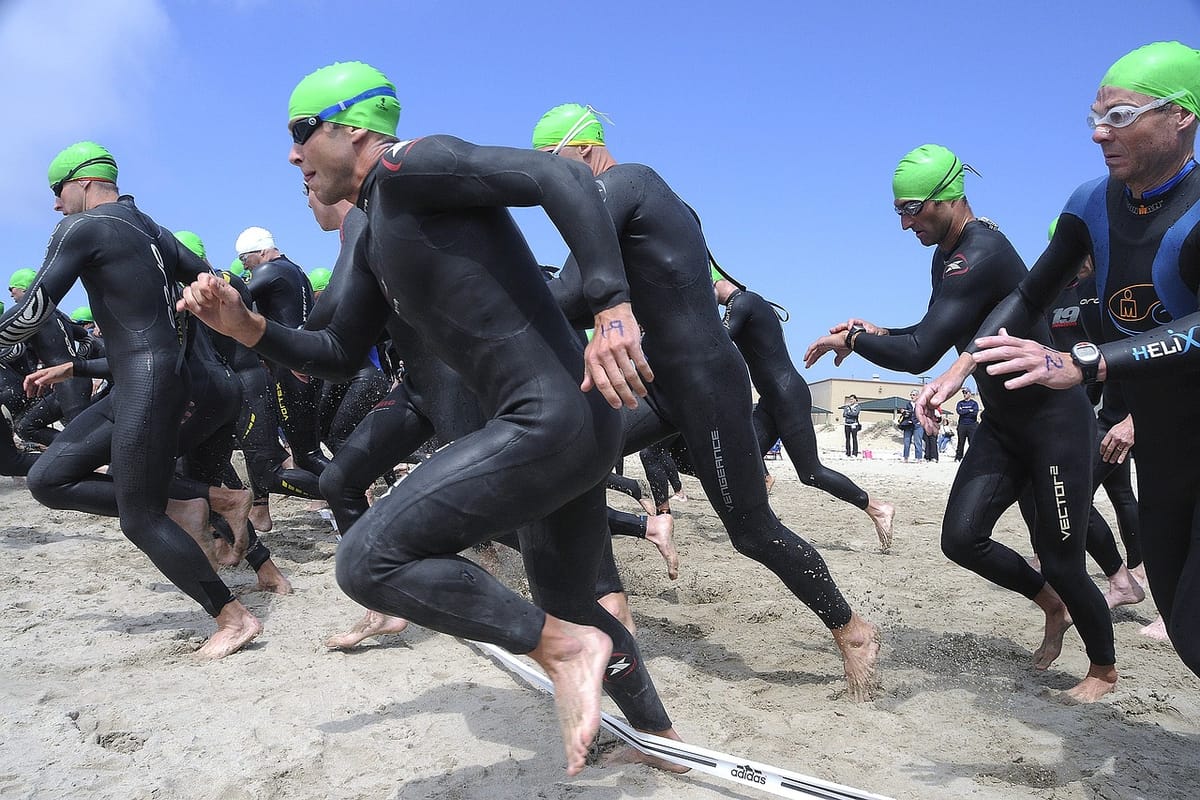 When racing endurance events, the battle takes place as much in the mind as it does on the course. For this reason, it's important to train your mind as well as your body if you're looking to go the distance.
Words like tolerance, fortitude, patience, acceptance, stoicism, stamina, staying power, perseverance, tenacity and determination all describe the psychological characteristics associated with endurance. In addition, simple words like grit, guts, and bottle are also thrown around to describe a person who 'endures' situations and experiences.
The name of this training and racing says it all. What's more, the definitions of endurance highlight the path you choose if you train and compete in endurance events.
So, it makes sense that a determined, committed and resilient mindset is a valuable tool to enhance the chances of success in both the training required to compete in endurance events and the demands of endurance racing. Typically, sport and performance psychologists will look at the demands of specific performances and then train athletes to be equipped with the skills and strategies to match and exceed these demands. What skills and strategies assist the development of a determined, committed and resilient mindset?
Here is 5 psychological skills and strategies that can be integrated into training and competition.
Set targets
It probably goes without saying that goals are a prerequisite for this type of training. It is easy to mindlessly clock up the kilometres without paying attention to what you want to get out of each session. Not only will you benefit from having goals set for the time you want to achieve in the race and the associated training times along the way, but you will benefit from having specific targets each session. Setting targets and intentions in each training session will assist with your mind's motivation, focus and ability to remain committed to the cause.
Change routes
Keep your mind active by changing the routes you take, particularly on your longer runs. Despite consistency being a desired criterion to training programs, change is also very good for the brain. It keeps it 'on its toes' rather than 'taking the path of least resistance' by providing new stimuli (and thus new neural pathways). Additionally, aim to mix up your sessions to keep your brain and body interested. Changing routes and sessions will assist with your brain's creativity, flexibility and resourcefulness.
Prioritise recovery
While there is an inordinate amount of training that is required for endurance events, it is also becoming more apparent that recovery is just as, if not more, important. Physical recovery is one thing, but psychological recovery is also something to prioritise. Adequate sleep at night as well as daily napping (for those of you who can make time for it in your day) is a must for optimal training performance. Sleep is where the brain gets a chance to consolidate all of its learning during training sessions and have a rest from new activity that goes on in the waking hours. Prioritising your recovery with sleep will assist with your brain's learning, recovery and ability to 'bounce back'.
Train competitively
There are multiple benefits in knowing the course of your race prior to the race. In addition to being clear with what you're facing on race day, there is the opportunity to make use of the race course in your training. Integrating parts of the race course into your training sessions – by imagining you are racing specific parts – is a great way to ensure you have a competitive element in your training. Training competitively will assist with getting your brain 'ready' for competition as it starts the road to adopting the 'train to compete' approach.
Speak with purpose
The way we 'speak' to ourselves matters. The words, the tone and the pace that we speak to ourselves influence our emotions. If you want your brain to use words that assist performance in races, then aim to use them in your training. The brain typically will respond well under pressure if it has good habits to defer to that were generated in training. To make the most of the words you speak, pick some good cue words to integrate into your training to trial them for use in your races. You can even go to the extent of assigning specific cue words and statements for specific parts of the race. This strategy can be used in conjunction with training to compete as mentioned above. Speaking to yourself with purpose will enhance your mind's ability to keep your emotions where you want them and prepare them for racing in those long weeks and months leading into competition.
The psychological mindset for success in these events is one of grit and determination that is enhanced with discipline when you train your brain while you train your body. This is so that when race day comes around, you are able to match the demands of what it throws at you.