News & Racing
A rookies trip to his first Ironman – Ironman New Zealand 2014
Having had so much much contact with so many athletes on their journey to their first Ironman and conversely communicating with many professional Ironmen and women it doesn't seem to strange to me that I am doing an Ironman. I think because of this I have had a very relaxed approach to my trai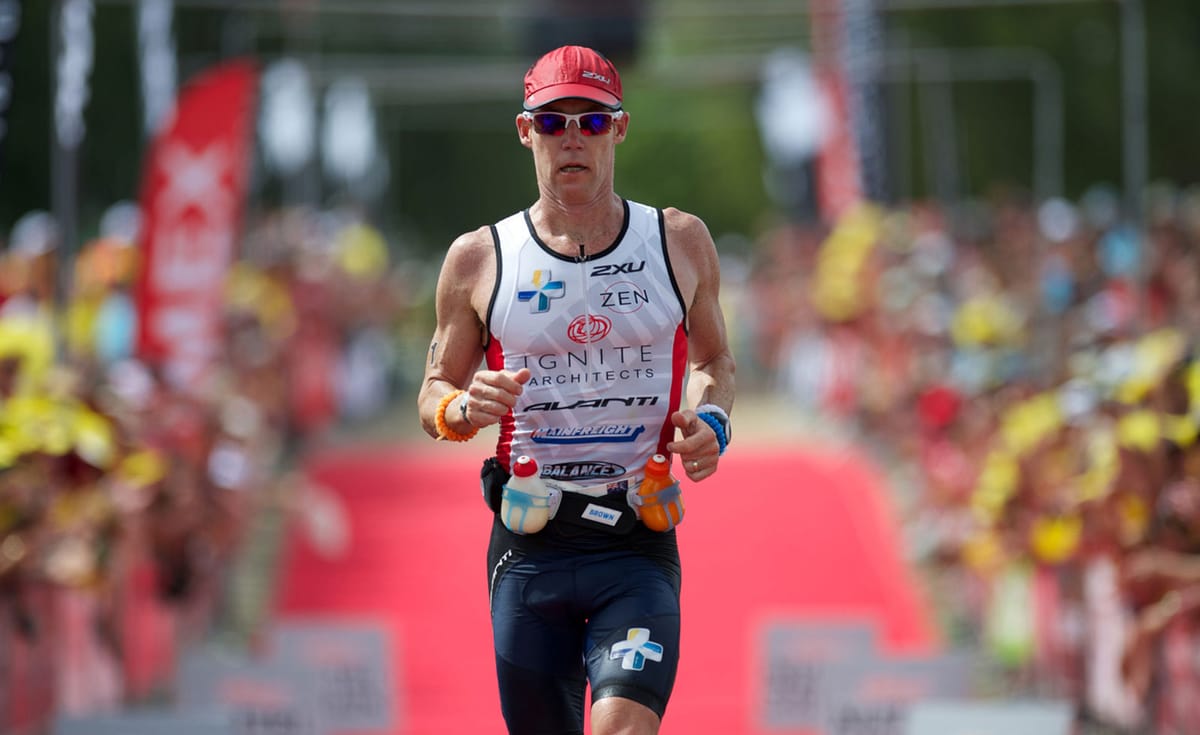 Having had so much much contact with so many athletes on their journey to their first Ironman and conversely communicating with many professional Ironmen and women it doesn't seem to strange to me that I am doing an Ironman. I think because of this I have had a very relaxed approach to my training and now my first Ironman triathlon.
I am excited to be able to race in New Zealand (my home) and at the same time as 10 time Ironman New Zealand winner Cameron Brown as well as many of the other great pros and all the age groupers. My thinking has always been that the longer I am out there the more fun I will have with my fellow competitors. Not sure fun is the right word but I hope to be able to share some great memories with people I have never met before but who are living the same dream as myself.
With six months to go I thought I had plenty of time to train. I had all of these visions of training ten times a week, doing two to three 4.5km swim squads a week, dropping my 100s down to 1:20, putting in two big rides a week and doing enough run training to get close to a 3:30 marathon (in my dreams).
Then I decided to open a running and triathlon store in Wollongong, Australia called Northside Runners. This entailed spending two months fitting out the store myself. Once I opened the store it then turned in to a seven day a week job with the exception of a few Sunday's just recently when James Davy offered to do a few Sundays so I could have a day off. Added to this was a 150km round trip to work each day. So early morning training each day was out of the question and after work training was also difficult.
The next curve ball was an Achilles injury that put me out of running from November 17 until the last week of January when my Physio Alex Price finally gave me the all clear to do a couple of short and very slow runs. This was perfect timing as I was able to do a couple of very slow 10km runs the week before doing Challenge Melbourne including the Australia Day Aquathon. I also did a six hour ride a few days before Melbourne so considering I was very pleased with the race. I competed in Melbourne at a low heart rate and ran slowly with very small steps as per instructions. The event went well and I managed a 4:47 at a very cruisy pace.
I managed to get in three more weeks of some mild running including another couple long slow runs before it was time to slow down for Ironman New Zealand. Not that I could slow down anymore than I was going. The last run was with my coaches Spot Anderson and Debi Hazeldon in Bondi last week and I felt as good as I could.
My entire swim program consisted of one 2km (at a stretch) open water swim session on Thursday nights with the AP10 squad in Wollongong Harbour. With three weeks to go I went up to Sydney once a week to do a swim squad with the Bondi Fit training squad. I managed to not embarrass myself and I think I might have even surprised my coaches with what I was able to do.
I did get in some great riding thanks to David Mainwaring who I work with in the shop. David opened the shop each Wednesday so I could fit in a very good quality 140-150km bike ride. I did these rides on the road from Nowra to Canberra. This is an amazing training road. High quality, no trucks, virtually no cars, all in the country and with almost 1700m of ascent. I usually managed to fit in one other ride a week of varying descriptions.
Taking a leaf out of Pete Jacobs training mantra I took it one step further with rest and recovery being a bigger part of my training than the actual training.
With a new retail business which had me working seven days a week, my Achilles injury and a 150km round trip to work each day my training has been no where near ideal. On race day I'll compete to my training and hopefully that will see me have an enjoyable experience.
I have picked the brains of many over the months to make sure that I was always being realistic. My goal has always been to have an amazing experience in my first Ironman. I didn't want to have ideas of grandeur and starting thinking that a sub 10hr Ironman was on the cards. My thinking is that the longer I am out there the more fun I will have. Unless of course I am out there late because I have completely broken down.
I have to thank the following people and companies for supporting me along the way.
Firstly Ironman New Zealand for giving me the opportunity to race my first Ironman in my home country and on their 30th anniversary.
Secondly coaches Spot Anderson and Debi Hazeldon from Bondi Fit who have attempted to guide the unguidable through something that resembled an Ironman training program. The Bondi Fit crew of coaches and athletes are an amazing group. Spot, Debi and Paul bring so many new people in to the sport of triathlon taking many people from absolute novices to their first triathlons and beyond.
Darryl Griffiths from Shotz Sports Nutrition has guided my along the way with my race nutrition and Challenge Melbourne saw the final test run go very well. He put me under some pressure last year to see what my body could take. Hopefully I follow his instructions properly on race day and things work out well.
Cell Bikes Australia for my time trial bike and the great Oval aero bars. I have now had six bikes from Cell Bikes and never had any reason to think about changing. The team at Cell are great to work with and they would have to be the most progressive retail bike business in Australia. Their warehouse holds around 5000 bikes and the systems they use are very slick. I have been associated with Cell Bikes since their early days and am always impressed with what I see.
Shimano Australia. I have been riding on the possibly the best set of training/race wheels right through my training. The latest C50 9000 wheels are a dream to ride on. I have the clinchers which I have also been using to race on successfully over shorter distances. Troy and the team are always great to deal with and nothing is a problem. The wheels will be on my bike on Saturday. Thanks also to Tim Reed who has given me a tyre set up plan for the race.
Huub are another brand that I have been with since before the Australian distribution was set up when Anna Cleaver put me on to them. Dean Jackson started Huub from his base in England and their wetsuits and triathlon suits have been great products to use. Since Coast International have started distributing Huub in Australia Anthony Cook, Shane, Rex and the team have been awesome in the way they have approached the business in Australia. I now stock Huub in my shop in Wollongong.
I have been using the Osymetric chain ring since November last year after I received a set from former pro cyclist and the man behind the chain ring Thomas Craven. Australian cyclist Joesph Lewis had a set from Thomas in Canberra which he gave me to test. Initially they were different and took a couple of rides to get used to. I have ridden with them 100% since then and the improvement is noticeable. The first thing I noticed was that my running off the bike has improved out of sight. I am getting off the bike less fatigued and also riding with noticeably less effort. The Osymetric chain ring is what Frederik Van Lierde used last year when he won the World Ironman Championship in Kona.
One item that has made a significant difference to the comfort level of my triathlons has been the Specialized Sitero Saddle. This was a complete game changer for me. After Mark Newton put me on some pressure pads at Jet Cycles in Sydney to do a tweak to my bike setup and the data came back highlighting that the Sitero might be a good seat for me. In a total coincidence when I got home after the fitting with a Sitero saddle Mark had lent me there was a package on the doorstep. It was from Specialized and had a new Sitero saddle in it. Upside is I went out for a four hour ride the next day and all of my lower back pains I was getting were gone. Happy Days!
I have been running in the new Mizuno Wave Sayonara and Riders to run in since September last year. Since doing my Achilles in, the Riders have been my shoe of choice while I get back to normality. I have been mixing them up just lately with the Sayonaras again which will be my race day shoe. At my Northside Runners store we have found that the new range of Mizunos are out selling the other major brands. Why? We let all of our customers test run the shoes before they buy them. Once they go outside for a run the Mizunos sell themselves. Just walking around in the store like you would at the big chain running shoe stores they don't show their true colours.
Good luck to everyone racing in Ironman New Zealand on Saturday.