News & Racing
A Summer Full of Intense Ironman Competitions Looms in Europe
A thrilling summer awaits as top athletes gear up for major Ironman and Ironman 70.3 races in Europe, setting the stage for the upcoming World Championships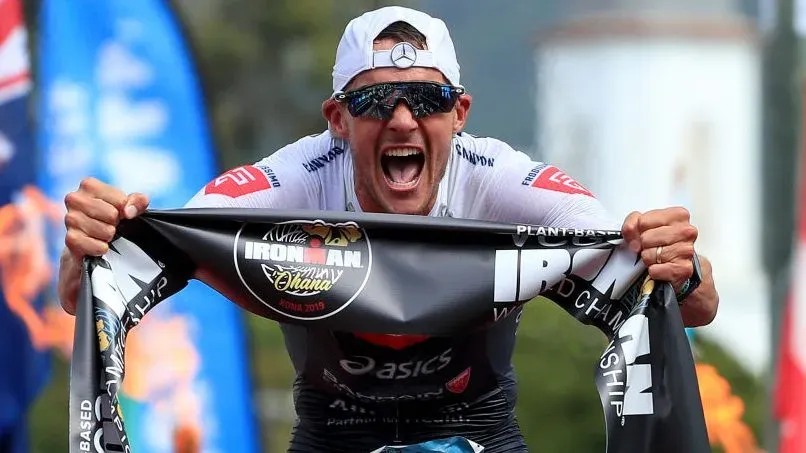 In the coming weeks, triathlon enthusiasts are in for a treat as Europe hosts several exhilarating professional fields for the Ironman and Ironman 70.3 races.
Ironman France Nice is set to take place on Sunday, June 25th, in Nice, France, with 31 professional athletes vying for the $50,000 prize purse. Notable contenders include Clement Mignon (FRA), Bart Aernouts (BEL), Cameron Wurf (AUS), Arthur Horseau (FRA), Dylan Magnien (FRA), and Thomas Navarro (FRA).
The women's Ironman European Championship will happen in Frankfurt, Germany, on Sunday, July 2nd, featuring a strong field with the likes of Daniela Bleyhmehl (DEU), Nikki Bartlett (GBR), Skye Moench (USA), Sarah True (USA), and Rebecca Clarke (NZL) among others.
The IRONMAN 70.3 races in Helsingør, Denmark, and Les Sables d'Olonne- Vendée, France, promise thrilling showdowns. Of particular interest is the IRONMAN 70.3 Andorra, where Ashleigh Gentle (AUS) and Emma Pallant-Browne (GBR) will compete in an electrifying professional battle.
These are defining mid-season European races and victories here will provide athletes a significant confidence boost leading into the VinFast IRONMAN World Championship later this year.
Ironman France
Nice is a city synonymous with triathlon history. This year, the 18th edition of IRONMAN France Nice welcomes over 2,000 athletes participating in a professional men's lineup. Athletes will begin with a two-loop 3.8 km swim course at the Plage des Ponchettes, before taking on a one-loop 180.2 km bike course through the beautiful villages of Parc Naturel des Pré Alpes d'Azur. Lastly, a four-loop 42.2 km run course along the legendary Promenade des Anglais.
Ironman European Championship Frankfurt
Germany's urban playground, Frankfurt am Main, will host the women's Ironman European Championship event. With Laura Philipp (DEU) absent, a new champion is to be crowned from a professional line-up with 29 women, including big names like Daniela Bleyhmehl (DEU), Nikki Bartlett (GBR), Skye Moench (USA), and Rebecca Clarke (NZL).
Ironman 70.3 Elsinore
Ironman 70.3 Elsinore, held near the legendary 15th century Kronborg Castle, promises a blend of Danish culture and nature. Michelle Vesterby (DNK), Anna Bergsten (SWE), Olivia Mitchell (IRL), Kate Curran (GBR), and Minna Koistinen (FIN) are notable athletes participating in this event.
Ironman 70.3 Les Sables d'Olonne
The 4th edition of Ironman 70.3 Les Sables d'Olonne-Vendée, taking place on July 2nd, 2023, anticipates over 3,300 athletes. The event promises a deep professional field, including athletes such as Leon Chevalier (FRA), Dylan Magnien (FRA), Matt Trautman (ZAF), Susie Cheetham (GBR), and Laura Addie (GBR).
IRONMAN 70.3 Andorra
Despite being a young race on the Ironman 70.3 circuit, Andorra has already earned a reputation for its challenging course, presenting a true test of endurance in the heart of the Pyrenees. The 1.9 km swim in the high-altitude Lake Engolasters is followed by a challenging 90 km bike course with significant elevation gain and a picturesque half marathon that traverses the stunning Andorran countryside and its capital city, Andorra la Vella.
Australian Ashleigh Gentle and British Emma Pallant-Browne are among the favorites, with both athletes showcasing exceptional early-season form. The competition will be stiff, with triathletes from across the globe seeking to secure a win in this prestigious event.
With such a lineup of top-tier events featuring globally recognised athletes, the 2023 summer season promises to be thrilling. As we move closer to the pinnacle of the season - the Ironman World Championship - these European races will certainly shape the form and confidence of athletes aiming to clinch the coveted World Championship title.