News & Racing
Albany Half Iron Distance Triathlon by Guy Crawford
Albany is another secret spot hidden away in Western Australia's South Coast. It's stunning country side and coast line make it the ideal home of the Albany Half . Event Directors Dale and Scott invited us down for the inaugural event and this is how the day unfolded. Race morning rolled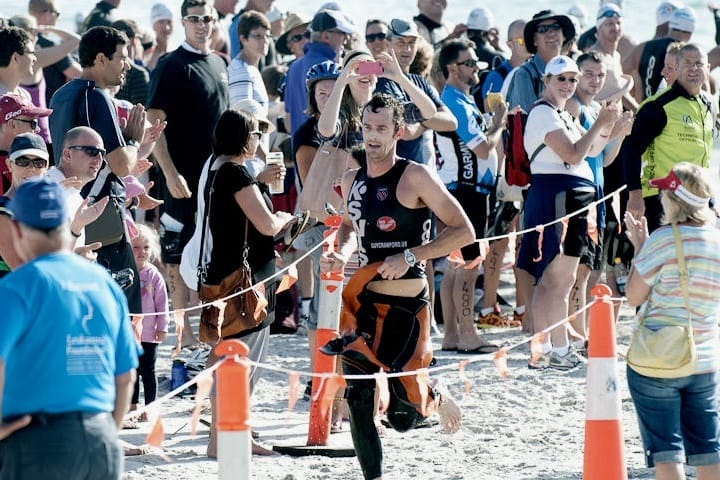 Albany is another secret spot hidden away in Western Australia's South Coast. It's stunning country side and coast line make it the ideal home of the Albany Half .
Event Directors Dale and Scott invited us down for the inaugural event and this is how the day unfolded.
Race morning rolled around and after 7 hours of sleep I was feeling pretty good and relaxed. The relaxed atmosphere of the race made me excited and less nervous than usual. I was interested to see how far the fitness had come since Canberra 70.3.
Competition was going to be tough with Matty White, Leon Griffin, Simone Billeau, Matty Burton and a host of other up and comers.
Race morning was very still and the ocean looked like a 50m lap pool with no one swimming in it.
It was a beach start which I love ( largely due to my 6"3 bony frame ) The horn went off for the elite wave at 7am and I was off to a great start, I didn't fall over or anything. My thoughts were "just go to max until the first buoy then recover and settle in." It seemed to work and I managed to get a gap on the field. The swim being two laps meant we had to run onto the beach then head back out for the second loop. It's always hard to get the blood from the arms to the legs and back to the arms. It's an anaerobic experience no one enjoys.
Out of the water I had a gap of 1:30 on the guys and I went through transition like a scorched cat. Another Anaerobic experience! 7 matches left, 3 already burned. Hmm…. too much to soon? Probably!!
Out on the bike, I settled into my own rhythm and started pushing hard. I wasn't really sure how I was going as my speedo broke and I had no idea how much power I was putting out, where I was on the course or how far till the turn around. So I just rode hard and crossed my fingers. (sometimes no information is a good thing ) At the turn around (45k) the gap was 2min's or so, then heading into T2 I was told that the gap had grown to 4min's which I was more than happy about because the wind had picked up and the suffering had begun.
Still with 21k to go and 5k of it on the sand it was any ones race. I just needed to get out of site and hopefully out of mind.
I felt like I was moving ok, not super fast, but I wasn't running in the bucket for once. I tried to run smooth and thought about form. Going through the first lap I heard the commentators saying Matty White was flying and had put 3mins into me on the first lap. ( "Ohh bugger" ) I just keep running as hard as I could until Matty caught me at around 13 KM. I watched him get about 100m ahead and then the gap seemed to hover and I hoped that the first lap would catch up with him.
Running back along the beach for the last time was PAIN! My legs were threatening full cramp, but a few straight leg shuffles held off a full blown melt down. (Salt is your friend ) My chance to be first across the line slipped away with Matty ending up roughly a minute in front of me at the finish.
I was very happy with the way I swam biked and ran, so I couldn't ask for more out of myself. Although my body tried to give me the present of full leg cramps.
Soon after finishing we found out that Matty had been DQ'd for littering and I had been promoted to first. Not the way I wanted to win the Half, but he and I will be back for another show down next year.
My lovely lady Kate Bevilaqua took out the woman's race, showing her fitness is well and truly back.
Men's Results
1. Guy Crawford (NZL) "4:06:08
2. Simon Billeau (FRA) "4:07:27
3. Leon Griffin "4:09:42
4. Matt Burton "4:15:20
5. Ryan Baugh "4:19:09