Annabel Luxford Delivers with Spotlight on Belinda Granger in Challenge Shepparton
Luxford and Radka Vodickova had a battle royale all day until Luxford put the pressure on in the run to grab her second win in two weeks. Shelly Wu finished third just edging out the lady of the moment Belinda Granger in her final professional race in Australia. Vodickova and Luxford emerged from th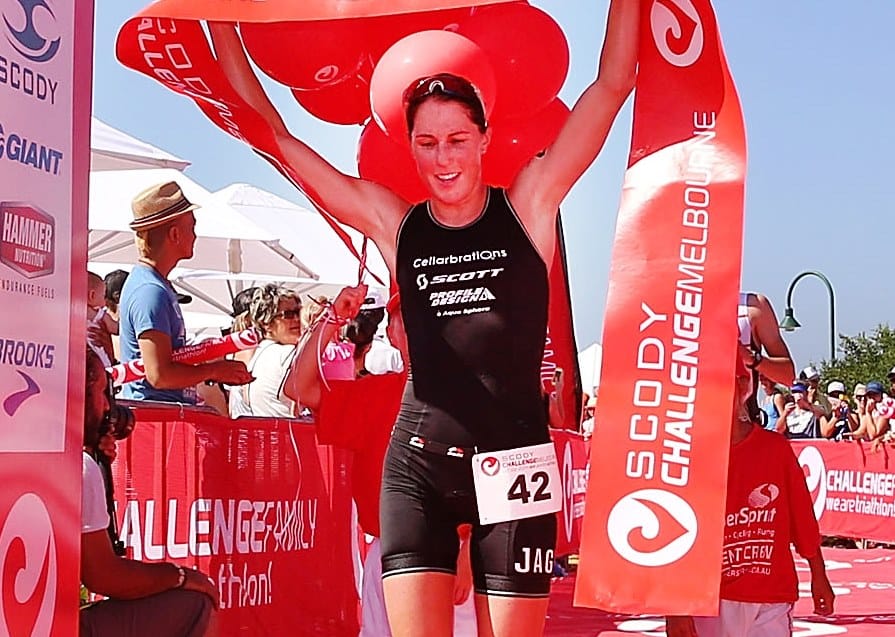 Luxford and Radka Vodickova had a battle royale all day until Luxford put the pressure on in the run to grab her second win in two weeks. Shelly Wu finished third just edging out the lady of the moment Belinda Granger in her final professional race in Australia.
Vodickova and Luxford emerged from the swim together; the pair remained within legal distance for the entire bike leg occasionally swapping the lead.
"I didn't really push the bike, Radka and I were pretty cold, to be honest we just wanted to get it done," said Luxford.
Granger was nicely placed in third but had lost time to the leaders now 5mins behind but digging deep in her last race in Australia, but Wu was staying in touch holding down fourth.
At the end of the bike it was going to come down to a foot race between Luxford and Vodickova both very credentialed runners and they didn't disappoint.
The battle behind for third was heating up and Wu was running down Granger who was desperate to grab a podium in her last outing.
Luxford was the first to make a break with Vodickova unable to respond, Luxford winning by 8mins in the end.
"I went out at my own pace got comfortable and couldn't control what Radka did today could only worry about what I could do and it paid off," said Luxford.
It wasn't the fairy tale finish Granger had hoped for but the sentimental favourite delivered the best she had and one she will long remember.
"She (Wu) went by me so quick I could go with her, I've beaten her a few times this year but she got me back on the one that counted.
"The first two laps it was pretty tight but on the third when I knew I couldn't get third I just enjoyed it," said Granger.
When asked how the emotions played with her today she was focused from the start because of the difficult conditions and knowing she had a job to do but acknowledges it will be different later today.
"I'm fine with it but I know when I'm driving back this afternoon in the car and with your own thoughts it will hit me but I've got a party to go to tonight so that'll snap me out of it," said Granger.
Results
Women
1. Annabel Luxford (AUS) 4:18:04
2. Radka Vodickova (CZE) 4:26:32
3. Michelle Wu (AUS) 4:32:35
4. Belinda Granger (AUS) 4:33:58
5. Julie Grant (NZ) 4:37:31