News & Racing
Aussie Duo Set to Break Waves at Triathlon's Debut in Commonwealth Youth Games
Oscar Wootton and Aspen Anderson prepare to represent Australia as triathlon makes its first appearance at the Trinbago 2023 Commonwealth Youth Game.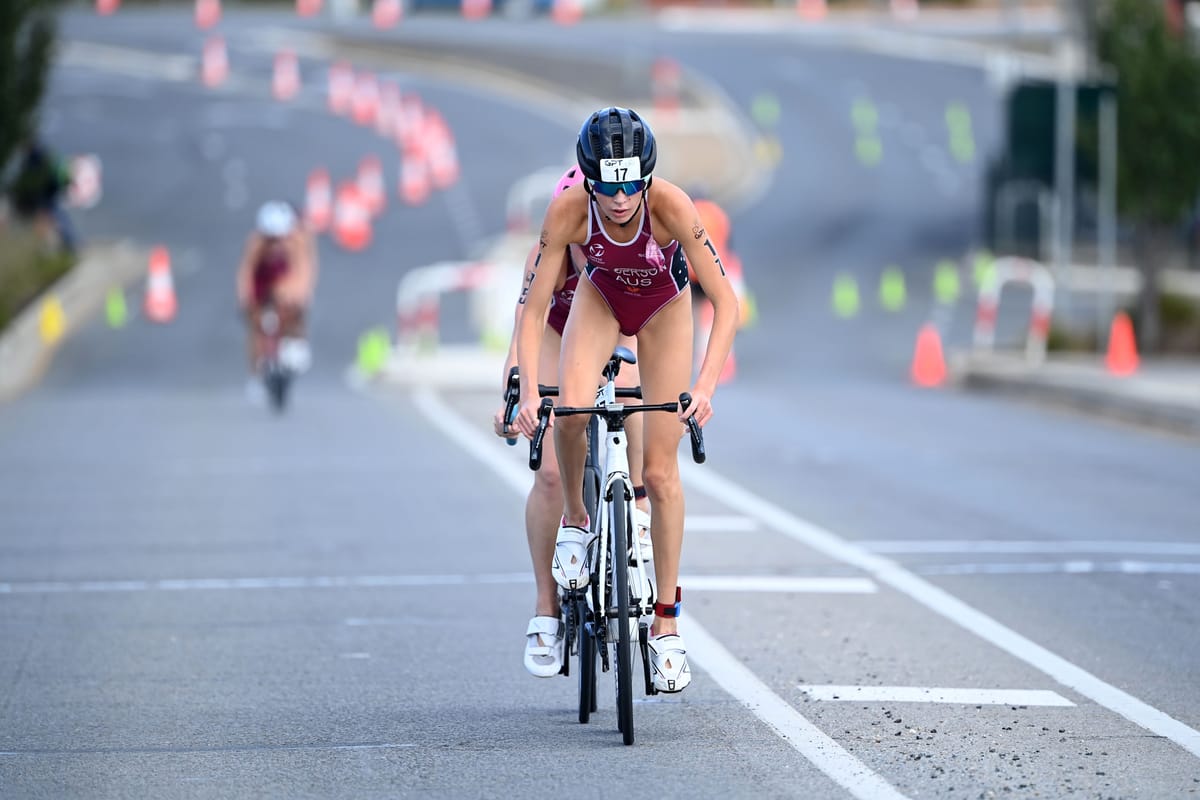 Why it matters: The triathlon is making its debut at the Trinbago 2023 Commonwealth Youth Games, with Australian talents Oscar Wootton and Aspen Anderson selected to represent their nation.
Setting the pace: Triathlon is set to make its debut at the Commonwealth Youth Games in 2023. Young Australian athletes, Wootton and Anderson, are set to compete not only in individual men's and women's events but also in the Mixed Relay Triathlon. Both athletes come with a strong track record, having won significant titles at home.
What they're saying
Oscar Wootton: "To compete for Australia is always something I've wanted to do."
Aspen Anderson: "Representing Australia was definitely something I was working towards. I didn't know it would be the Commonwealth Youth Games, so that was exciting."
Tim Harradine, Triathlon Australia CEO: "This is a tremendous honour that recognises their hard work and dedication and we know Australia will be behind these two talented athletes as they become our first triathlon representatives at the Commonwealth Youth Games."
Brendan Sexton, Triathlon Australia's National Talent Development Coach: "Junior Australian athletes rarely get the chance to compete against their international peers so an opportunity like this will allow Oscar and Aspen to experience a competition pool wider and deeper than they have before."
By the numbers
This is the first time that Triathlon is included in the Commonwealth Youth Games.
Anderson won the silver medal at the Australian Junior Championships held in Port Adelaide.
Wootton has been a medal winner at both the Australian Grand Prix Triathlon and the Pho3nix Gold Coast Triathlon Luke Harrop Memorial.
Between transition: The debut of triathlon at the Commonwealth Youth Games not only provides a new platform for athletes but also a broader reach for the sport itself. With rising talents like Wootton and Anderson, Australia is looking to make a strong impact in the inaugural event.
Through Time: Both Wootton and Anderson have shown promising performance in their domestic championships. Their recent achievements have marked them as some of the most exciting young talents in Australian triathlon. As they prepare for their debut, their previous performances will serve as valuable experience.
The bottom line: With their strong track records and demonstrated potential, Wootton and Anderson are set to make their mark at the Commonwealth Youth Games. Their participation will not only represent a significant step in their athletic careers but also a milestone for the sport of triathlon in the broader Commonwealth arena.