Australia Mirinda Carfrae wins her third Ironman World Championship
Australia celebrated yet another win at the Hawaii Ironman World Championships in Kona on Saturday, with Mirinda Carfrae running her way to a third victory here on the island. In a stunning display of her running power Carfrae made up a seemingly impossible deficit to mow down Switzerland's D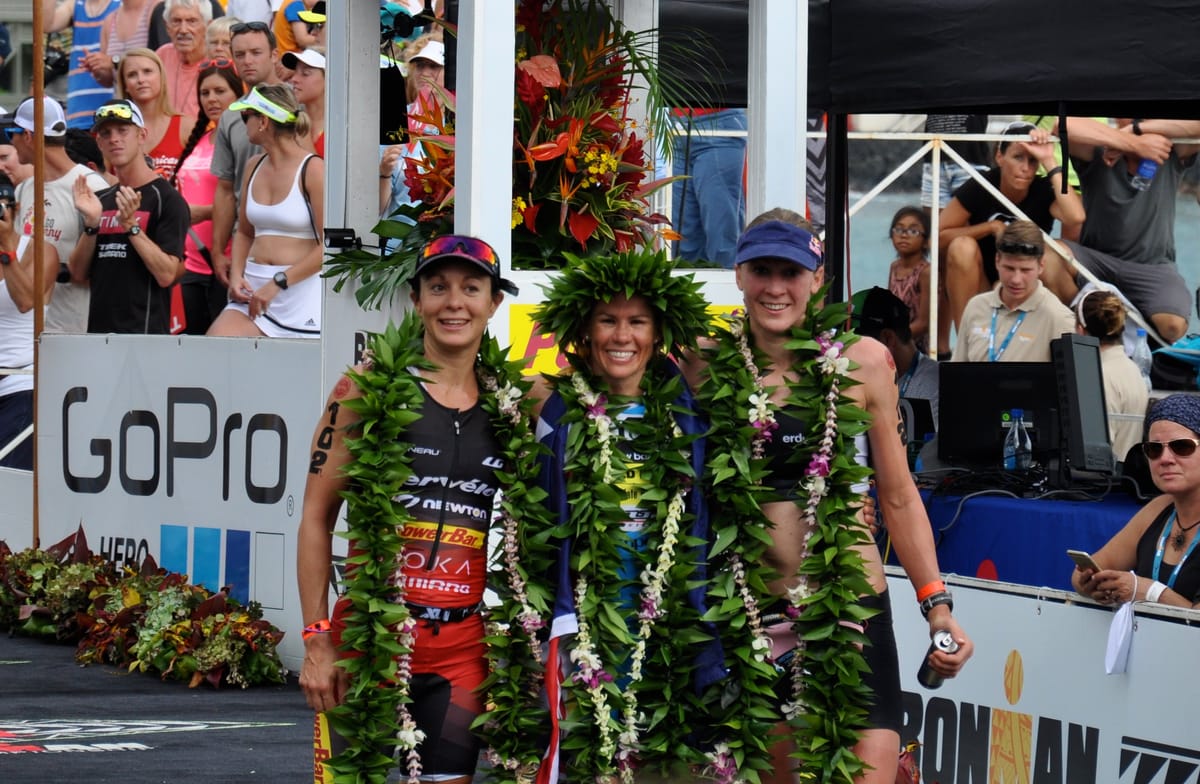 Australia celebrated yet another win at the Hawaii Ironman World Championships in Kona on Saturday, with Mirinda Carfrae running her way to a third victory here on the island. In a stunning display of her running power Carfrae  made up a seemingly impossible deficit to mow down Switzerland's Daniela Ryf, who took the race by the horns riding away from the field on the 180km bike leg.
On trying to minimise the damage on the swim/bike combination, Carfrae commented post race:
"I was just trying to stay within reach, 14 minutes was more than I wanted. I had actually said to my coach before the race more than 10 minutes was too much".
"I was quite concerned when I got off the bike and only focussing on a top 5 finish at that stage. Daniela proved she can race in the heat today. As a rookie I couldn't let her win, you've gotta earn your way here".
Carfrae actually negative split the run, going out the first 21km in 1:26.
Greg Welch, 1994 Ironman World Champion, commended Carfrae's run split:
"Carfare went out the first 21km in 1:26, then negative split the marathon. Do do this in Kona, imagine that".
Rookie Kona contender Daniela Ryf of Switzerland was happy with her performance, claiming that she did everything she could to hold off the Australian.
"I really enjoyed it actually. It was my third ironman, going out there I pushed the bike really hard. Then at 30km into the run, I hit the wall, it was terrible, but probably from not having enough food. I am still learning, trying things. I believe I have a lot of potential at this race once I work things out".
Great Britain's Rachel Joyce, the always improving, most consistent performer in previous years, had to settle for third place. Having finished second in 2013, Joyce showed obvious disappointment:
"I ran a lot less due to injury (in 2013) and ran faster last year, so maybe injury does me good".
Fifth placed Caroline Steffen, of Switzerland, also showed obvious disappointment with her result, and appeared a little confused with her performance:
"I had a really good last block of training leading into this race. My last race in Mooloolaba, I was over the moon with my run split, I was confident of running a sub 3 hour marathon here. But I just had empty legs today. That really was the plan in the first 20km, I really believed I could manage that (sub 3 hour run split)".
"I mean top five, five years in a row. It's just another fifth place. It sucks really. To be honest. I really wanted to run a sub 3 hour marathon and I believed I could do it".
Meanwhile Great Britain's Jodie Swallow lay her attack down early on to lead the women on the swim, only to be pipped out of the water by fellow training partner Amanda Stevens.
"In the swim, I train with Amanda Stevens, we had a plan to attack together. Well I didn't see her until a meter to go so that plan didn't work very well".
Swallow then biked hard to establish a lead, only to be served with a drafting penalty under the ruling of failing to pass within 25 seconds. Swallow was attempting to pass a professional male at the time she was penalised.
"I led up until 30km on the bike, and then served a 4 minute penalty. So that's what happened in the middle of the race. Following this I obviously had a bit of motivation and anger, and I got to race from behind for a change. I quite enjoyed it actually".
2014 showcased what was the most solid race in paper on history for the women's event, and turned out to be a nail biter right to the finish line. Professional women are continuing the plea to have the number of female professional world championship slots brought in line with the men, from 35 to 55. With the strength of women's racing lifting each and every year, it will be very interesting to see if, and when, this plea is answered.
For full results visit Ironman.com