News & Racing
Australian Games stars on show as six of the best line up for Hamburg hit out
Australia's six-strong Commonwealth Games triathlon team will sharpen up their Glasgow preparations when they hit the streets for the world's biggest triathlon in the ITU World Triathlon Series round in Hamburg this weekend. They will line up for the Elite individual sprint races that wi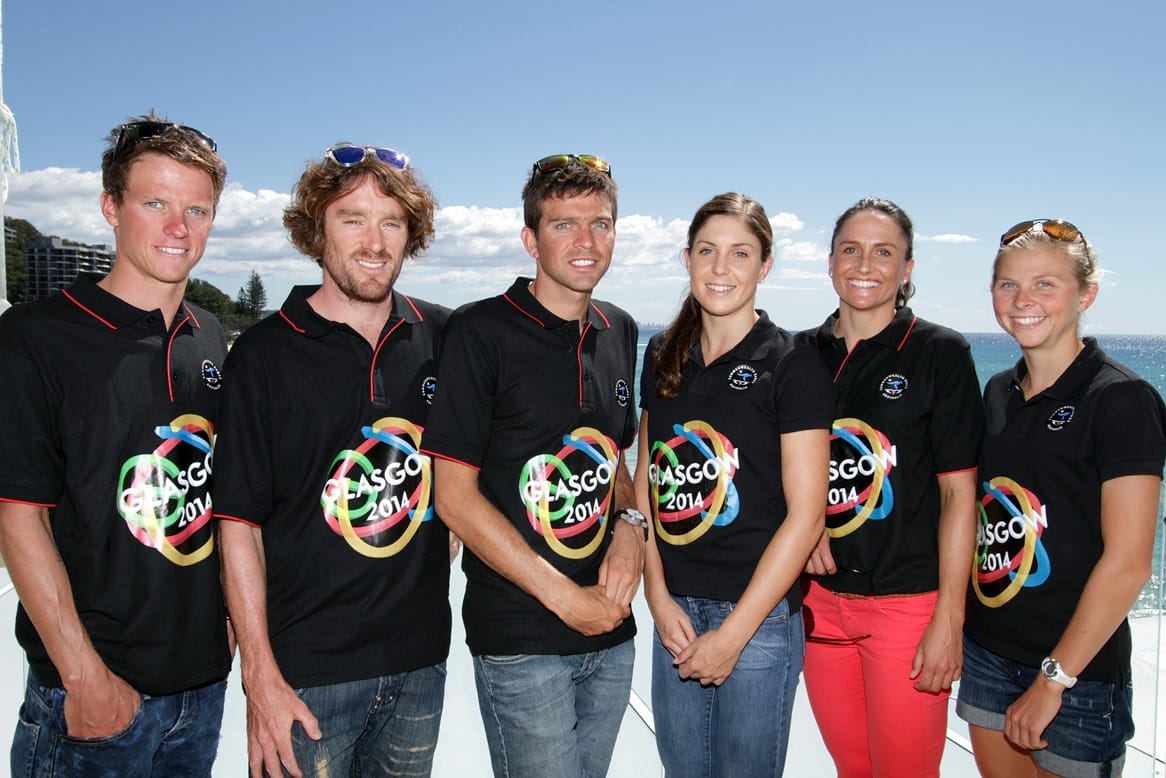 Australia's six-strong Commonwealth Games triathlon team will sharpen up their Glasgow preparations when they hit the streets for the world's biggest triathlon in the ITU World Triathlon Series round in Hamburg this weekend.
They will line up for the Elite individual sprint races that will form part of a traditional two days of racing in one of the world's iconic triathlon cities, culminating in Sunday's Mixed Relay World Championship.
Glasgow bound boys Aaron Royle, Ryan Bailie and Dan Wilson will line up in the men's event with Games girls Emma Moffatt, Emma Jackson and Ashleigh Gentle all set for the women's sprint distance over 750m swim, 20km bike and 5km run.
They will be joined by London Olympic bronze medallist Erin Densham who will make her 2014 ITU debut.
Densham, who has been training in Spain, will also have youngsters, 2013 ITU World Under 23 Champion Charlotte McShane and 2014 Under 23 World Duathlon Champion Gillian Backhouse making up a strong Australian women's contingent.
The men's team will also be bolstered by London Olympian Brendan Sexton, World Championship team member from London last year,
Cameron Good and rising star Ryan Fisher to give the Aussie men a strong all-round presence.
The women's race is scheduled for 4:18pm (12.18 am AEST) and the men's race at 6:18pm (4:18 am AEST) on Saturday/Sunday with the World Mixed Relay Championship Teams Relay set down for 4:36pm (12.36am AEST) on Sunday/Monday. (Hamburg is eight hours behind AEST).
Hamburg is billed as the world's largest triathlon with 11,000 participants and has always been one of the most popular and successful races on the tour for Australian athletes.
It was the scene of the famous "Emma Trifecta" in 2011 when Moffatt, Jackson and Emma Snowsill filled the first three places.
While Moffatt and Jackson will put the finishing touches to their Glasgow preparations, Snowsill "the Olympic, Commonwealth and two-time ITU World Champion will watch intently from the sideline "taking notes as she prepares to take her position in the Channel Ten Games commentary box.
London Olympian Jackson and her fellow Brisbane training partner Wilson have been tucked away in their French summer training camp in Aix Les Bains.
Moffatt and fellow Gold Coaster, Gentle, have both settled into their Spanish training camp in Girona after remaining on the Gold Coast until last week.
While Royle and Bailie "Australia's top two ranked males have been well entrenched in their home-away-from-home in Spain's Basque country in Vitoria with Jamie Turner's internationally acclaimed Wollongong Wizards.
Jackson ran her way onto the podium in last month's ITU race in London which saw her charge into third place behind American Series leader Gwen Jorgensen and she will be looking to replicate that form in Hamburg.
"I am really looking forward to having a good hit out this weekend in Hamburg and it would be great to produce a result like I did in my last WTS race in London," said Jackson.
"The preparations have been going really well for Hamburg and the Commonwealth Games, especially where we train here in Aix Les Bains "we are so lucky to see some amazing views and scenery on our long rides which certainly makes it all worthwhile."
Wilson, is leaving no stone unturned as he prepares for the race of his life under QAS Head Coach Stephen Moss in Glasgow on July 24 and like Jackson he won't have to look too far this weekend to see his main Games opposition.
"Since London it's pretty much been five weeks in the trenches, getting some really tough work done in Aix," said Wilson.
"Life for me has either been out on the training track or inside my altitude tent! It's been among the toughest work I've ever done – we've got a good crew here all pushing each other really hard.
"We've pulled off our workload a bit for Hamburg, and after this weekend we will really rest and sharpen up for Glasgow, which I'm really looking forward to."
Hamburg, although over a sprint distance, will provide a guide as to who is in form for Glasgow.
Take out Spanish pair Javier Gomez and Mario Mola and Commonwealth athletes are among the dominant forces of the ITU.
Great Britain's dynamic brothers, London Olympic heroes Alistair and Jonathan Brownlee who will be joined by fellow Englishman Aaron Harris, South Africa's emerging star Richard Murray, Kiwi Ryan Sissons and Aussies Bailie, Royle and Wilson "all ranked inside the top 20 in the world.
Ten of the top 20 women in the world are Commonwealth athletes and while US pair Gwen Jorgensen and Sarah Groff are ranked one and four in the world, British pair Helen Jenkins and Jodie Stimpson, Aussies Jackson and Moffatt and Canada's Sarah-Anne Brault are all entrenched in the top ten.
COMMONWEALTH GAMES TELEVISION BROADCAST TIMES FOR TRIATHLON
Australia's own Emma Snowsill will join Mark Howard as the guest commentator for the Network Ten coverage of the Commonwealth Games Triathlon events. Channel Ten are excited to broadcast the Women's Triathlon (8pm) and the Mixed Teams Relay event i(9.30pm) in Prime Time. They have filmed a feature story on Emma Moffatt to run in the lead up to the Women's event on the evening of July 24. The women's race will be followed by the men's race at Midnight with the Mixed Teams Relay on the evening of July 26.
Triathlon Times:
Day One (July 24): 8pm and Midnight
Women's Triathlon featuring Emma Moffatt, Emma Jackson, Ashleigh Gentle – (8pm);
Men's Triathlon featuring Aaron Royle Ryan Bailie Dan Wilson (Midnight)
Day three (July 26): 9.30pm
Mixed Teams Relay (9.30pm)