News & Racing
Australian ITU Contingent primed for World Triathlon Series opening round in Auckland
The cream of Australia's elite triathletes are primed to take on the world's best when they tackle the opening round of the rich ITU World Triathlon Series in Auckland on Sunday. It will be the first of eight stops on a $2.2 million WTS tour that will culminate in the Grand Final in Edmo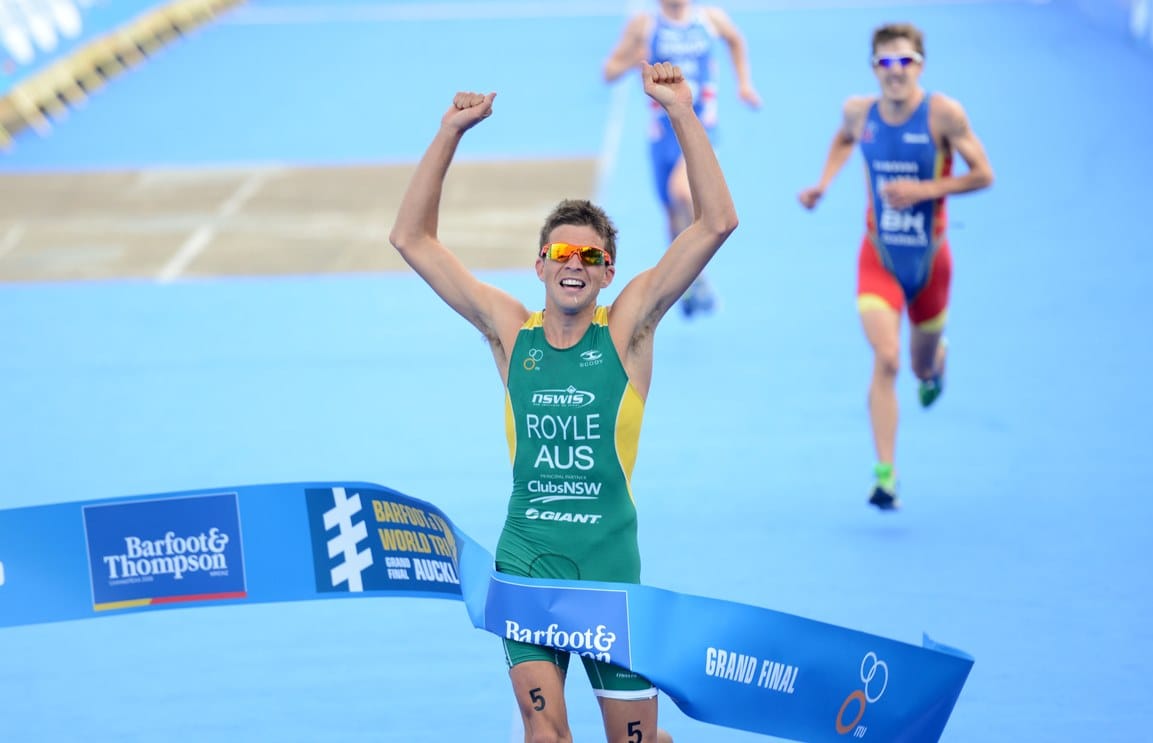 The cream of Australia's elite triathletes are primed to take on the world's best when they tackle the opening round of the rich ITU World Triathlon Series in Auckland on Sunday.
It will be the first of eight stops on a $2.2 million WTS tour that will culminate in the Grand Final in Edmonton on September 1.
For six select Australians there will be a major detour in July when they get the opportunity to include the 20th Commonwealth Games in Glasgow to their whistle stop tour.
Rising star Aaron Royle and dual Olympian Emma Moffatt have already penciled in their Games debuts after qualifying for Glasgow at the 2013 WTS Grand Final in London.
For the remainder of the Australians their focus this summer has already been on joining Australia's two highest Standard Distance triathletes in Scotland in July for what will be a "mini World Championship" against the home countries and the cream of Canada, New Zealand and South Africa.
Only the second time triathlon has officially been included on the Games program after making its debut in Melbourne in 2006 which saw Emma Snowsill and Brad Kahlefeldt win gold for Australia.
This year, the ITU has increased the WTS bonus pool by $177,000 (all USD), making it the biggest ever with a total of $755,000 available to the top 35 men and women. With $2.2 million dollars up for grabs, the WTS remains one of the richest triathlon circuits worldwide.
The Edmonton Grand Final will offer a $280,000 pot to the winners, while the ITU World Champions will each take home an extra $5,000 from previous years, with the winning athletes award $40,000.
After Auckland the WTS head to Capetown (April 5,6) for the first time, then Yokohama (May 17,18), London (May 31, June 1), Chicago (June 27, June 29), Hamburg (July 12, 13), Stockholm (August 23,24) and Edmonton (August 26, September 1).
Sunday's WTS opener will see a field of 52 starters in the Elite Women for a 12 noon start, (10am AEST) with two-time ITU World champion Moffatt, Ashleigh Gentle, Emma Jackson, Charlotte McShane and Tamsyn Moana-Veale joining eight of the best 11 athletes on the WTS World Rankings.
Gentle was glad to get her debut race of the year, last month's ITU Mooloolaba World Cup, under her belt and she will be better for her ninth place to the USA's Gwen Jorgensen.
Jackson set herself for the ITU World Cup race in New Plymouth a fortnight ago only to get "a dust up" in the swim, which left her playing a catch up game she certainly hadn't planned for.
Throw in the exciting talents of Under 23 ITU World Champion and Chris Hewitt Emerging Athlete Award winner McShane and fellow Wollongong Wizard, young gun Tamsyn Moana-Veale in only her second WTS race and it rounds out an exciting group of Australians.
The 66-strong men's field will see Royle spearhead a new generation of Australian men with Glasgow and the WTS circuit success firmly on their minds.
Royle's preparation has mimicked the backend of his preparation for Glasgow with much of his intensity centered around his altitude and heat assimilation.
Joining Royle with be his Wollongong Wizards training partners, London Olympian Brendan Sexton, Australia's No 2 ranked 2013 WTS athlete Ryan Bailie, 2014 Australian domestic series success story Ryan Fisher and the Wilson boys (no relation) Dan and Declan.
"The Glasgow preparation in between the WTS Series is important for Aaron, who is at a different stage to his season with Bailie who is kick-starting his season in Auckland and Sexton who knew he had to get out and get races under his belt," said Wollongong Wizards coach Jamie Turner.
Brisbane University student Dan Wilson, after three interrupted seasons with injury, has found a new lease of life under QAS coach Stephen Moss and showed in New Plymouth he is ready to mix it with the best off the swim and bike.
"It has been important in Dan's development to change the focus of triathlon from being Dan's life to making triathlon a part of his life and that has worked wonders," said Moss.
While the ACT's Under 23s World Championship bronze medallist Declan Wilson, based in San Diego under the respected Darren Smith, put his intentions on the line with his third place to Royle and Fisher at the OTU Oceania and Australian Standard Distance Championships in Devonport.
Sexton too after a disjointed and disappointing two years since the London Olympics is very much on track after putting himself out there to chase invaluable race practice and the valuable WTS World Rankings points.
Working closely with AIS psychologist Jason Patchell has been a key component in Sexton's preparation with coach Turner happy with the approach his London Olympian has made "particularly in a swim leg that is crucial to staying in touch.
"Jason has had a positive influence on Brendan and our group and we try and be as inclusive as we can with all of our external team and having Jason in Mooloolaba recently was great," said Turner.
"He has been with us in Wollongong and in our camps in Falls Creek and to have him at the World Cup on race day was very important."
The men's race, set down for 3.30pm (1.30pm AEST) will have only Olympian champion Alistair Brownlee and South African Richard Murray missing from the World's top 10 in a field that includes the past two WTS World Champions, Olympic silver medallist and defending champion Javier Gomez (Spain) and London bronze medallist and 2012 world champion Jonathan Brownlee (Great Britain).