News & Racing
Australian triathletes deliver at World Triathlon Series Yokohama
With the final ITU World Triathlon Series round inside the Rio Olympic selection period on the line in Yokohama today, Australian triathletes stood and delivered. In the women's race, Gold Coast's Ashleigh Gentle stormed home to win silver behind Rio favourite and American world champion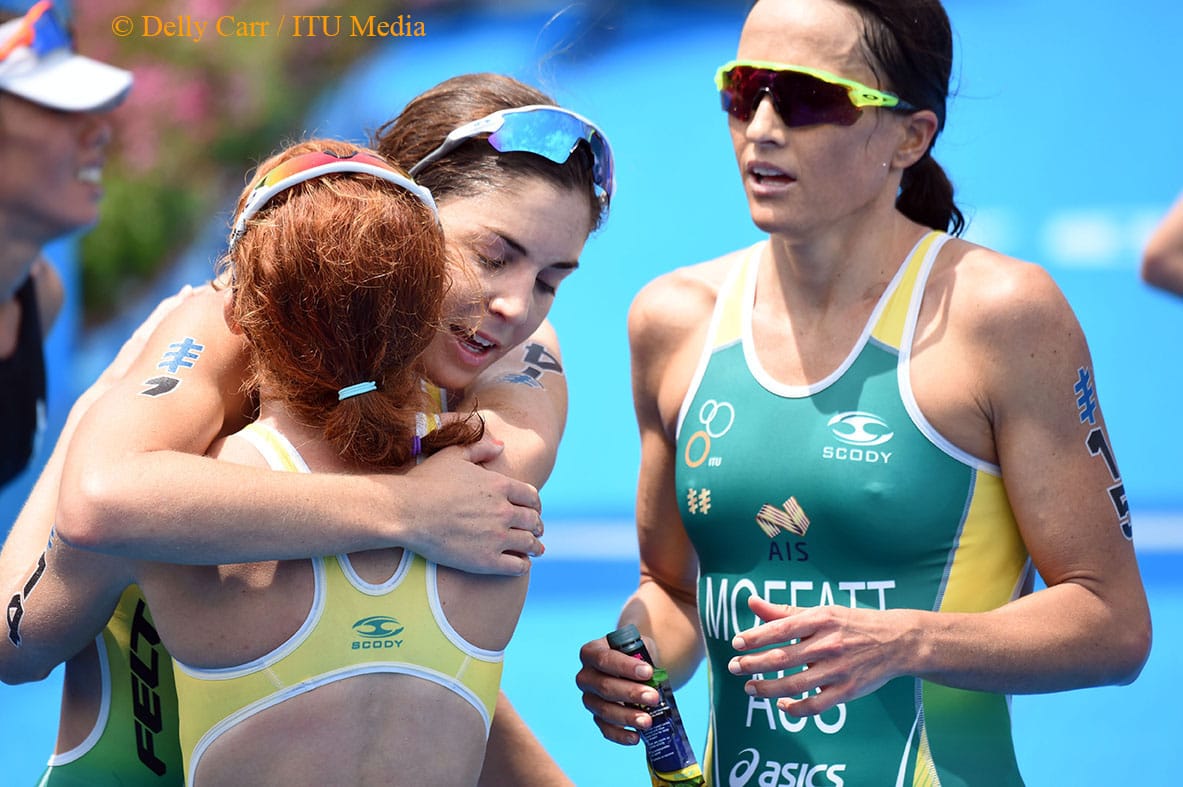 With the final ITU World Triathlon Series round inside the Rio Olympic selection period on the line in Yokohama today, Australian triathletes stood and delivered.
In the women's race, Gold Coast's Ashleigh Gentle stormed home to win silver behind Rio favourite and American world champion Gwen Jorgensen. Former Under 23 world champion Victorian Charlotte McShane, who lives and trains in Wollongong when in Australia, was an eye-catching close-up fifth ahead of the already Rio-bound Emma Moffatt who was an impressive seventh.
Not to be outdone, Tasmania's current Under 23 world champion Jacob Birtwhistle produced his best-ever WTS finish with a barnstorming fourth place as Mario Mola continued his recent reign for Spain.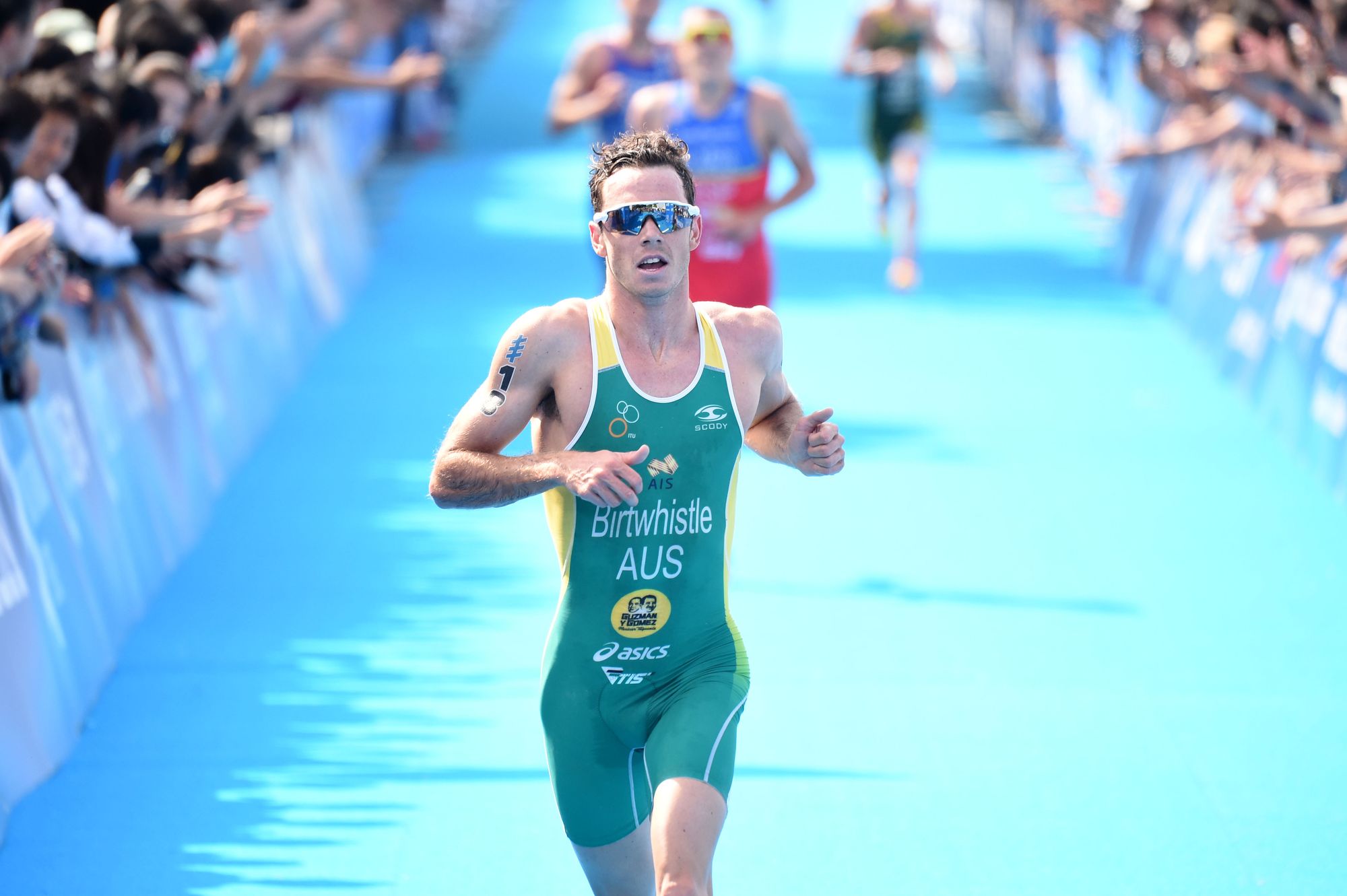 Among Australia's other women, London Olympian Emma Jackson produced her best result of the season finishing 17th, while Brisbane's Gillian Backhouse put herself in the mix early on by finishing 20th. Meanwhile, London Olympic bronze medallist Erin Densham came 33rd after giving a great sight through the swim, bike and early into the run.
The only other starter in the men's race, Queensland firebrand Ryan Fisher, was a solid 13th after putting himself well and truly in the race with his strong swim and bike, and following his break-through fifth in the WTS Gold Coast race last month. Fisher showed that his run is highly competitive.
And, in what was a red-letter day for the green and golds, there were equally gritty performances earlier in the day which saw newly nominated Rio Paralympians Bill Chaffey (PT1) and Kate Doughty (PT4) snatching gold medals and Brant Garvey (PT2) taking silver in the World Paratriathlon Event.
As the women's race unfolded, Gentle knew she had to work harder than ever to put herself back in the game after a shocker in the swim, which saw her well back in the field.
The 2014 Commonwealth Games representative dug deep on the 40 kilometre bike leg and pushed herself on the final 10km run to produce another silver medal winning performance, behind the seemingly unstoppable Jorgensen.
When asked about her race, Gentle said she had no excuses for her swim, but certainly showed her mettle on the bike and the run. "I was really disappointed in the way I swam; I was too complacent," she said. "I feel I've been swimming better than that but I have no excuses."
Gentle staged a neck-and-neck battle with Ai Ueda from Japan to secure her third WTS podium and repeat her silver medal of last year. "I worked hard on the bike and pushed the pace to get in the game again, and in the end I knew Ueda was a fantastic runner and with the home town crowd she would be tough to beat," she added. "I knew I had to stick with her and I tried to hold back a bit and have the legs for the sprint finish."
"I still have a lot to give and a lot to improve on and I just hope I get the chance to show that in Rio," said Gentle.
McShane, an under 23 world champion in 2013, told coach Jamie Turner after the race "I've done good." Turner had every reason to agree. "Charlotte is tenacious as a front runner and that really suits her; she is finally getting a sense of belonging at the front end of the field and that has not come overnight," said Turner. "It's been six to eight years in the making."
Turner was equally satisfied with his male charge, Birtwhistle. "Our words for the day were: 'trust yourself in the backend' and that's just what he did, he trusted himself and I couldn't be happier with the way he ran; he was efficient and he coped with the surges and stayed composed," he said. "He's done a lot of work with our skills acquisition coach about holding technique under pressure and he showed today he was a classy runner."
Birtwhistle, like McShane is a product of Triathlon Australia's Talent Academy, and he put together one of his fastest ever 10km race splits of 29:45 with his final 2.5km of 7:29 the fastest of any runner in the race.
The Australian selectors will meet next week before nominating the six athletes for Rio 2016 to the Australian Olympic Committee, with the AOC to announce the team in Sydney on Monday, May 23.
There are three discretionary places to be decided; two women to join the automatically nominated Beijing-London Olympian and 2008 bronze medallist Moffatt and one male to join the automatically nominated Aaron Royle and Ryan Bailie.
2016 ITU World Triathlon Yokohama – women's race – 1.5km swim, 40km bike, 10km run
| | | | | |
| --- | --- | --- | --- | --- |
| 1. | Gwen Jorgensen | USA | | 01:56:02 |
| 2. | Ashleigh Gentle | AUS | | 01:57:20 |
| 3. | Ai Ueda | JPN | | 01:57:25 |
| 4. | Andrea Hewitt | NZL | | 01:57:33 |
| 5. | Charlotte McShane | AUS | | 01:57:34 |
| 6. | Katie Zaferes | USA | | 01:57:35 |
| 7. | Emma Moffatt | AUS | | 01:57:45 |
| 8. | Amelie Kretz | CAN | | 01:57:53 |
| 9. | Kirsten Kasper | USA | | 01:58:02 |
| 10. | Laura Lindemann | GER | | 01:58:10 |
2016 ITU World Triathlon Yokohama – 1.5k swim, 40km bike, 10km run
| | | | | |
| --- | --- | --- | --- | --- |
| 1. | Mario Mola | ESP | | 01:46:27 |
| 2. | Crisanto Grajales | MEX | | 01:46:42 |
| 3. | Kristian Blummenfelt | NOR | | 01:46:45 |
| 4. | Jacob Birtwhistle | AUS | | 01:46:50 |
| 5. | Fernando Alarza | ESP | | 01:46:54 |
| 6. | Pierre Le Corre | FRA | | 01:46:57 |
| 7. | Henri Schoeman | RSA | | 01:46:57 |
| 8. | Dmitry Polyanskiy | RUS | | 01:47:07 |
| 9. | Ryan Sissons | NZL | | 01:47:11 |
| 10. | Tyler Mislawchuk | CAN | | 01:47:15 |