Interviews
Australia's David Mainwaring wins Challenge Jeju
Australian David Mainwaring has won the inaugural Challenge Jeju in Korea last weekend, after leading from the gun ahead of fellow Australian and multiple 70.3 winner Luke Bell and Colombia's Carlos Quinchara.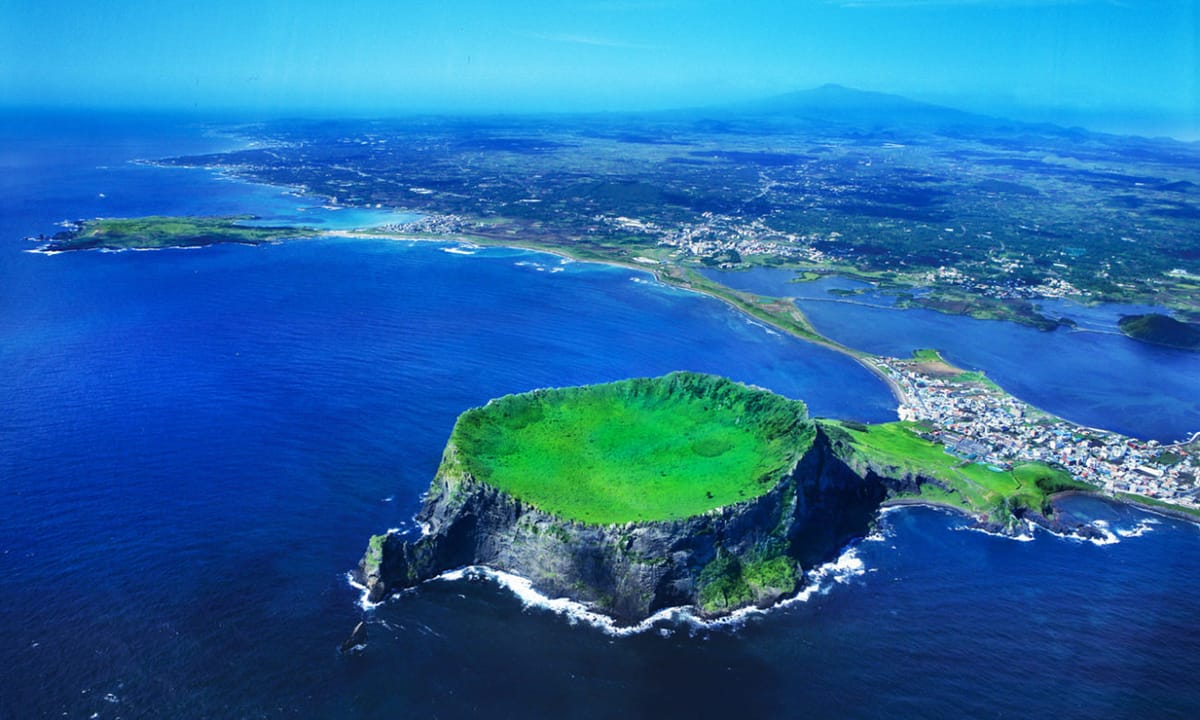 David Mainwaring won his first half distance triathlon in Sydney in late 2015, taking out the Western Sydney 70.3. This year has been tough with his best mate and father passing away after a long battle with cancer. Those of us who know Mainwaring well know how close he was to his father, as he is with mother and his three triplet sisters. They are a very close family.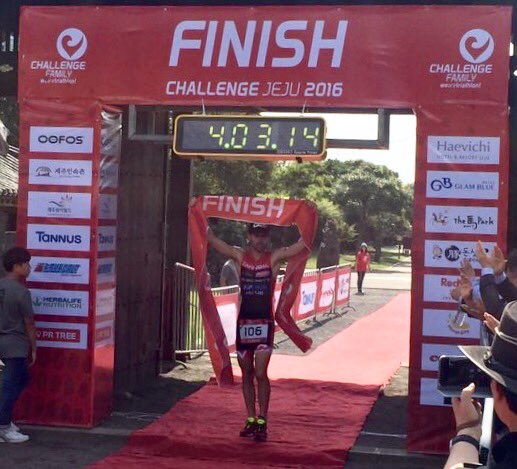 With all of that behind him, he is now back training solidly under the watchful eye of Pete Clifford from HPT in Sutherland. Pete has known Mainwaring since he was a young junior triathlete and started working with him again towards end of 2015. Together, they are working well and realising the promise that David has shown over the years.
For those who don't know Mainwaring's background, he started triathlon as a junior with the bike and run being his strengths. He has a killer run of which we will see more as he builds the miles in his 26 year old legs. Mainwaring has a 5km PB under 15min, a 30:something 10km PB and a 1:08 half marathon PB. He also is known for his bike, which will become more evident as he grows into long course racing. He has lived and trained in Wollongong for a few years now after growing up on NSW's Central Coast. Until last year he lived with 2016 Olympian Aaron Royle and Matthew Pellow among several other triathletes over the years.
We spoke with Mainwaring when he returned to Wollongong following the win
TZ: How have you pulled up after the win on Sunday?
DM: I did track tonight in Sutherland and it is the best I have ever felt running this soon after a race. I have pulled up really well.
TZ: Tell us about Challenge Jeju and how the race unfolded for you.
DM: The whole experience was really great. Jeju is an island off South Korea with over 600,000 people. It is Korea's main resort island and I can't wait to go back again for next year's race. Prior to the race, we wondered what the markings for the course would be like and if we would know where to go. [But] we shouldn't have worried as the course was marked very well and I had a police escort for the entire bike and run.
We started the swim with a lot of wading to the first buoy and duck diving. It was two laps so we had to do this twice. I guess I could wade and duck dive better than the rest and I loved the slightly choppy conditions.
TZ: So you led the swim.
DM: Yeah, I led out of T1 with Carlos behind and Bell. That's not something I get to experience usually. I dropped Carlos straight away. After 10-15km I couldn't see anyone behind. I then hit the climb which went for about 5 to 6kms. With the two 40km loops I had no idea where the guys were behind me. I assumed they would bridge up at some stage but that never happened. Without anyone around me I was able to ride my own race, which allowed me to control things. The roads were super smooth; the smoothest roads that I have ever ridden on.
I led in to T2 but still had no idea about the gap I had.
TZ: How were you feeling as you got off the bike?
DM: I felt great but still had no idea what gap I had on the chasers. I ran out of T2 but still couldn't see them. The run was 10kms out and 10kms back. I ran relaxed for the first 10kms, wanting to make sure I had some in reserve if things fell apart or I was caught. I felt confident that I could increase my pace if I needed to. After the turn I saw the chasers for the first time. They were approximately 2min back. When I turned to head back I found there was a tail wind. This made things very hot with the effect of no wind with the tail wind. For about 4kms in the middle of the run I put some effort in to test things out. On the way back, I walked the age stations to make sure I took in hydration and fuel. Once I knew the lead I had could cover the gap, I relaxed and made sure I brought it home sensibly.
TZ: We have tried to find the race times but have come up short.
DM: I only timed my bike which was around 2:13. I have no idea how fast I ran and the swim times would be no reflection on the swimmers.
TZ: How has your training been going this year? You have had many disruptions with your Dad's illness and his passing this year.
DM: I have managed to put in about 2 1/2 months of proper training since my Dad passed away. Obviously that was a very sad time in mine and my families life. Dad was an amazing guy who would do anything for me and my three sisters. He lived for his family and worked hard to provide us with a wonderful life. I am lucky to have a wonderful partner. Holly is very supportive and has been incredible this year.
I still have a lot of improvement [left to do] but we are getting there. I have three more races before Christmas. I will be doing Nepean, Noosa and then I hope to defend my Ironman 70.3 Western Sydney title.
After Western Sydney, I will head over to Busselton to watch the Ironman, then to Rome to catch up with Holly who has been working overseas since July. Noosa has been on my hit list. I will be going there to race hard and back myself to perform well. It will be good to do a bit of faster racing to get me moving again.
TZ: While we have you who is your pick for Kona?
DM: My pick is Sebastian Kienle. He will outrun Frodeno. Not many guys go back to back at Kona.
Thanks for your time David and good luck for the rest of the year.
While we were on the subject of Mainy we thought we would have a chat to his coach, Pete Clifford from HPT, to see how things are going.
TZ: Pete, how have things been going since you and Mainy have teamed up? There seems to be a very solid level of trust between the two of you. Mainy mentioned that he trusts you greatly with his training.
PC: We are being VERY thorough at the moment. It is important that I also have complete trust in him and I do. If I am second guessing it never works. I am completely confident of big things for Dave. As long as we have patience and are meticulous in settling him into a high performance mindset and environment that will happen. We are testing and checking everything right now and will let the data speak for itself rather than over-thinking.
TZ: How has it been coaching Mainy? What strengths and weaknesses have you been working on with him?
PC: Coaching Mainy has been great. He has come from an ITU background where skills and speed are important foundations of development. Going from short course to long course racing doesn't change that focus at all. Skills and speed are still primary, and investing in developing them is a key part of the training process, no matter the event.
His strength is clearly his run and to an extent his bike – although that still needs a bit of work. His weakness is his swim.
Being 1:30 to 2min behind out of the swim is a difficult challenge. As many before have experienced, you need to chase but that can also backfire on you and completely destroy the run. A work in progress.
Apart from the single disciplines, his strength is also his attitude and commitment to his sport, as well as his compliance and dedication to the program. He has experienced what dropping the ball on one percenters does to your results.
TZ: How have you seen him develop since you have been working with him?
PC: We have been through a tough year obviously from a personal perspective and I have seen him develop personally very well. We have seen some gains in the swim and ride and continue that process on a day-to-day basis. Our mantra is always to "work on the little things."
TZ: How did you manage his workload this year with his fathers illness taking priority and how have you managed his training since his fathers passing?
PC: Family time was always [the] number 1 priority of course, and yes he did miss a big chunk as you would expect. We managed it on a day-to-day basis. Doing what we could when we could, and when the time was right we switched smoothly into structure. Biggest issue of course was the lack of a base going into first the Asia Pacific Championship and then the World Championship. We just focused on Dave doing the best he could and learning as much as possible whilst knowing it would be a tough ask to be competitive in those events.
TZ: What is the focus with his upcoming races – Nepean, Noosa and Western Sydney?
PC: The focus on this block going into Christmas is racing a variety of distances against different competition. He is a professional athlete and needs that diversity in his toolkit. I dislike one-dimensional racing and like a mix of short course races in with long course. Exposure to the gun short course athletes is good for athletes and always keeps you on your toes. At the same time as racing we will try as much as possible to get some solid training hours in to build the base again. This will mean short tapers and quick returns to training.
TZ: Were you happy with Mainy's race at Challenge Jeju? We know the result was good but were you happy with how he raced?
PC: I was really pleased with Dave's Jeju race. The challenge was to do what was needed and get on the podium. His lead in and execution of processes in the race were spot-on and that [was] reflected in his result of 1st Place.
Thanks for your time Pete.