News & Racing
Blatchford, Fettell on debut at Challenge Forster
Liz Blatchford and Clayton Fettell will line up at Challenge Forster for the first time against competitive fields as they make their debuts at the Challenge event.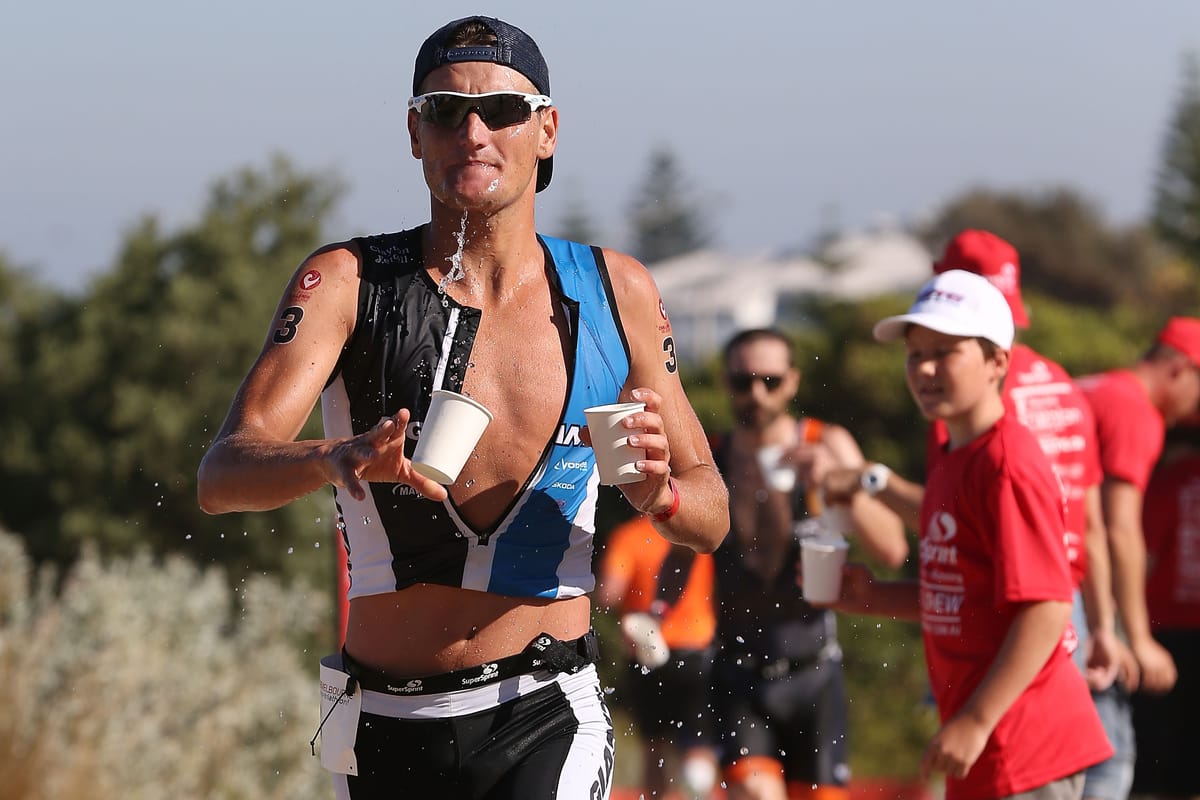 Liz Blatchford and Clayton Fettell have confirmed they will be on the start line on Sunday 9 November to take on their first Challenge Forster event. For Blatchford it's her first appearance at any Challenge race. It was an easy choice for them, as they love the area and will be looking to impress on debut.
Blatchford is backing up after a top ten performance at Hawaii in tough conditions, but is adamant her body will be fully recovered for Challenge Forster.
"It will definitely be a test on how the body has pulled up but worth having a crack.
"You can never quite predict how the body will respond so I hope I've recovered enough to race well.
"The fitness and form I gained in my Kona prep will hopefully be in there somewhere," said Blatchford.
While it will be the first time Blatchford has raced at Forster, she has spent time holidaying in the area and she is both looking forward to the race and returning to the stunning beaches and bushland.
"Forster is a beautiful part of the world so it really appealed. I heard good things about last years event (and many other Challenge races) so was keen to come down and race. I will drive down from the Gold Coast so that also made it nice and easy – it's a beautiful road trip down," said Blatchford.
While Blatchford will go into the race as favourite, should she falter there are a number of women lining up to take the title and the $7,000 winners cheque. It will be the mums that are most likely to challenge Blatchford.
After nine years competing as an age grouper Jessica Flemming stepped into the pro ranks this year and had an impact, placing second at Challenge Batemans Bay and Taiwan.
The mother of two dominated her age group over the long distance in 2013 and finally made the jump.
Sydney's Lisa Marangon will have son Josh watching on as she takes her place in a very good women's field.
Fellow Sydneysider Matilda Raynolds continues to improve with every race and likely to be amongst the front group. So too Michelle Gailey, returning to good form after a forced lay off from the sport when she was diagnosed with skin cancer.
Add in Chilean Valentina Carvallo and you have a very competitive women's field.
2014 marked a significant shift in direction and focus for Fettell, scaling his events back to half Iron distance or Olympic distance events and shelving his dreams to win over the full distance for a few years.
The 26-year-old has been focused on his dream of winning at the Iron distance and built himself a reputation as the swim/bike specialist.
Fettell has tempered his need to be at the head of the race from the gun, and his performances of late have seen a more reserved and patient version of himself.
"I think I made the right decision with moving forward and I now have a clear picture of what I want to achieve and more importantly how to achieve it in Ironman distance racing," said Fettell.
He will be bringing his running game to Challenge Forster and that spells trouble for the rest of the field.
"Forster will be a gauge of where I'm at heading into the full Iron distance at Western Australia, I am looking forward to shaking up the race and having a fun day out," said Fettell.
For Fettell it was an easy choice to come and race his first Challenge race in Forster.
"I love Forster, beautiful coastal town with a rich triathlon history," said Fettell.
For Brisbane's Sam Betten it will be his first Challenge event and third time lucky after withdrawing from Bateman's Bay and Challenge Gold Coast due to injury and over racing.
2014 has been and exceptional one for Betten, with five wins and a handful of second place finishes including an 8th place at the ITU Long Distance World Championships over a distance he's never attempted before (4km swim, 120km cycle, 20km run).
The 26-year-old is looking forward to racing at home and with high expectations for himself.
"Challenge Forster looks like an amazing event.
"After lots of international travel this year it is great to race an event which is only a very short flight from where I live in Brisbane.
"I expect a hard and fast race which ends up with me (hopefully) on top of that podium," said Betten.