News & Racing
Bob Babbitt to be Honoured with the Jim MacLaren Award
Challenged Athletes Foundation's (CAF) highest annual honour – the Jim MacLaren Award is given each year to the individual or in individuals who have made the greatest contribution to the CAF mission in that year. In the past year, CAF Co-Founder and Spokesperson, Bob Babbitt, has worked tirel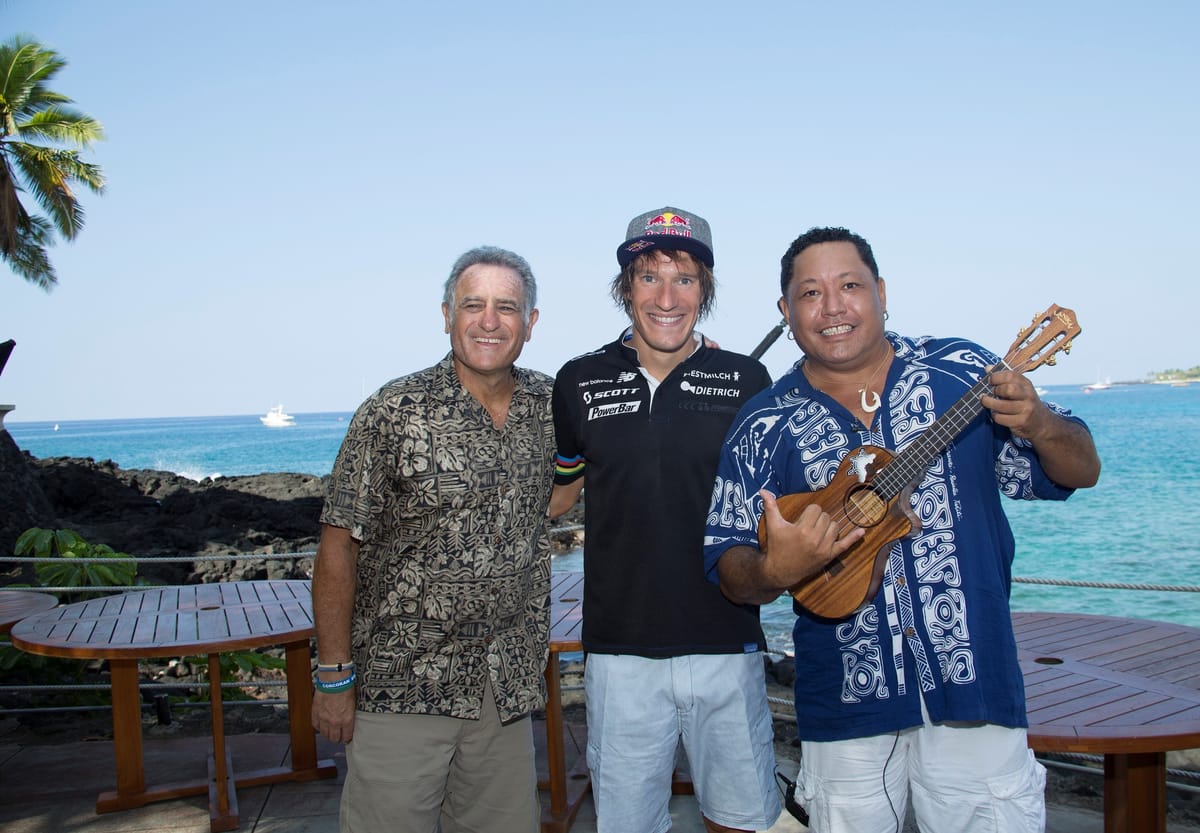 Challenged Athletes Foundation's (CAF) highest annual honour – the Jim MacLaren Award is given each year to the individual or in individuals who have made the greatest contribution to the CAF mission in that year. In the past year, CAF Co-Founder and Spokesperson, Bob Babbitt, has worked tirelessly as ever to further the mission of the Challenged Athletes Foundation. As a spokesperson, media personality, athlete advocate, and event emcee, Bob embodies the true spirit of the CAF community. Bob will be presented with the award on Friday, October 19 at the 2018 Celebration of Abilities Awards Dinner starting at 6:30 pm at the Qualcomm Theater in Sorrento Valley.
Bob started racing triathlons way back when the earth was still cooling in the late 1970's. He did his first Ironman Triathlon in 1980 on the island of Oahu and subsequently competed in five more when the event moved to the Big Island. Through a series of incredible accomplishments, Bob found his way into both the Ironman Hall of Fame and the USA Triathlon Hall of Fame. He also co-founded Competitor Magazine and created Competitor Radio and the Muddy Buddy Ride and Run Series. When people ask about his best finish in the Ironman World Championship, he is quick to tell them that back in 1980 he finished in the top 60 – "Hey, who needs to know that there were only 108 people in the race?"
This year, Bob will once again be hosting the Celebration of Abilities Awards dinner to kick off the weekend's event and will be a field reporter on CAF's 2nd annual Live Stream of the San Diego Triathlon Challenge on Sunday, October 21 from 7 am to 10 am PST. "There has been no one who has for the last 25 years lived our mission with more authenticity, passion and selflessness than my co-founder, Bob Babbitt," said Jeffrey Essakow, CAF Co-Founder, President and Chairman of the Board. "He so richly and justifiably deserves our highest annual award and the one that honours his dear and beloved friend, Jim MacLaren."
About the Challenged Athletes Foundation: The Challenged Athletes Foundation® (CAF) is a world leader in helping people with physical challenges lead active, healthy lifestyles. CAF believes that participation in physical activity at any level increases self-esteem, encourages independence and enhances the quality of life.  Since 1994, more than $100 million has been raised and over 23,000 individual grants for people with physical challenges in all 50 states and over 40 countries have been satisfied. Additionally, CAF's outreach efforts reach another 60,000 individuals each year. Whether it's a $2,500 grant for a handcycle, helping underwrite a carbon fibre running foot not covered by insurance, or arranging enthusiastic encouragement from a mentor who has triumphed over a similar challenge, CAF's mission is clear: give opportunities and support to those with the desire to live active, athletic lifestyles To learn more, visit www.challengedathletes.org.