News & Racing
Bondi Rescue Lifeguards accomplish their first IRONMAN 70.3 in Port Macquarie
Bondi Rescue's stars finish their first IRONMAN 70.3 with huge local support in Port Macquarie.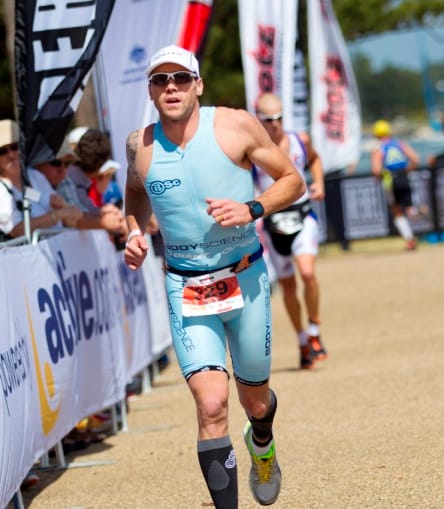 The Bondi Rescue Lifeguards finished their first IRONMAN 70.3 in Port Macquarie today, Sunday 28 October, and were all thankful to the local community for their eager support out in their thousands.
Andrew Reid (Reidy), Ryan Clark (Whippet), Adriel Young (Bacon), Gavin Stevenson, Quinn Darragh (Quinno), and Clint Kimmins of the Queensland surf ironman, were hot favourites amongst the crowd.
The talented surf lifeguards of the hit TV series arrived on Friday after travelling up from Sydney together in a campervan.
We caught up with them post race to get their thoughts on accomplishing their first IRONMAN 70.3 race.
Quinn Darragh aka 'Quinny' "the fastest age grouper out of the swim
"That was hardest thing I have ever done. It's an awesome weekend up here together. I'm really happy with my time even though Whippet (Clark) was breathing down my neck with an unbelievable effort. What a great weekend "thanks Port Macquarie for having us!" Quinny said.
"There's also been a bit of a bet going with those who were furthest away from the time they guessed. Loser has to wear a man-kini down the main street of Port Macquarie," joked Quinny.
Ryan Clark aka 'Wippett'
"It's good to be finished that's for sure! It was tough from start to finish. I'd never gone that far before, but the support on the course just keeps you going and the volunteers giving us what we need at every aid station. To everyone who organized it "thank you very much." Wippett said.
"I'm not even going to be able to walk for a week! I'll pay someone good money right now for a new pair of feet," laughs Clark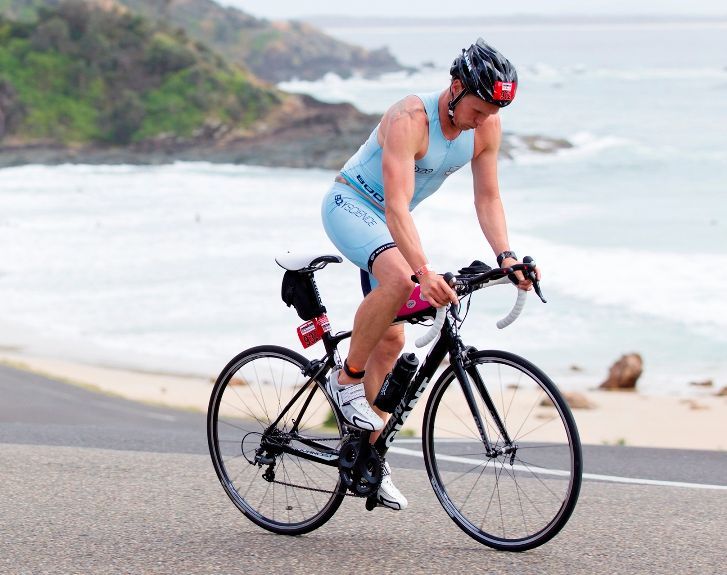 Andrew Reid aka 'Reidy'
"I seriously have got a string of bad luck; I tried to go under 3hrs in the Gold Coast Marathon, but did a time of 3:01; and today I've just finished in 5:01 after wanting to go under 5hrs – can you believe it!" Reidy exclaims.
"I just want to say thanks so much to everyone in Port Macquarie and all the volunteers "and thanks to the lady at the 16km mark on the run with the Vaseline… it would be a blood bath without her." Reidy continues.
"Our number one goal for us guys is to do IROMAN Melbourne (in March 2013); but after today, I think I have to do a lot more training before I even think about any more." Reidy said.
Adriel Young aka 'Bacon'
"It was such an awesome event and good fun." Bacon said.
"The advantage for me is that the course has hills on the bike and I really like that. I enjoyed it as my first triathlon here in Port Macquarie. Although I hope I'm not wearing the pink man-kini if my guessed time is way off my finish time!" Bacon continued.
Clint Kimmins "the Queensland surf ironman amongst the Bondi Rescue Lifeguards
"I'm the guy in the background. It's really great to have the support from Port Macquarie today." Kimmins said.
"I saw all the boys on the course with plenty of enthusiasm. We all went to the IROMAN Melbourne earlier this year to check it out, hanging on the finish line until midnight "we were all inspired! We definitely all have triathlon fever now, we're hooked!" Kimmins added.