News & Racing
Brad Kahlefeldt admitted to Hospital with suspected Tuberculosis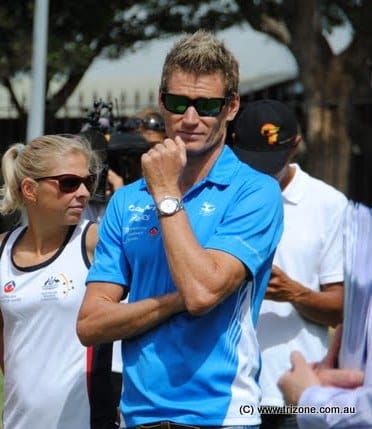 London bound Olympic triathlete Brad Kahlefeldt has been isolated in a San Diego hospital with symptoms that could be tuberculosis.
Kahlefeldt complained to Australian Triathlon team staff after finishing the second ITU Triathlon World Championship race at Mission Beach yesterday.
The 31-year Beijing Olympian, who has been pre-nominated for this year's London Games, reported pains on the left side of his chest during the 10 kilometre run and underwent immediate chest x-rays.
Kahlefeldt, one of the best runners in world triathlon, put himself into the top 10 at the start of the run leg and fought on bravely to finish 24th.
"The x-rays showed there was a shadow on the left side of his lung and he is undergoing a CAT Scan and other tests to determine the diagnosis," said Australia's High Performance Manager Michael Flynn.
"The Triathlon Australia team doctor spoke to Brad and the doctor at the hospital in San Diego and he will hopefully have some answers within the next 24 hours.
"Our doctor has told us that there is a possibility that Brad could have tuberculosis or even pneumonia "the next day or so will confirm that.
"For the moment we have to assume that it is tuberculosis and Brad has to remain in isolation until they determine the diagnosis one way or the other."
Kahlefeldt was due to fly out for a training camp in Majorca, Spain today in preparation for the next round of the ITU World Championship Series in Madrid on May 26 and 27 but will not be allowed to travel or train until he receives the all clear.