News & Racing
Braden Currie and Kylie Simpson Win at Ironman Asia-Pacific Championship
Braden Currie and Kylie Simpson clinch victory at Ironman Asia-Pacific Championship, setting new course records.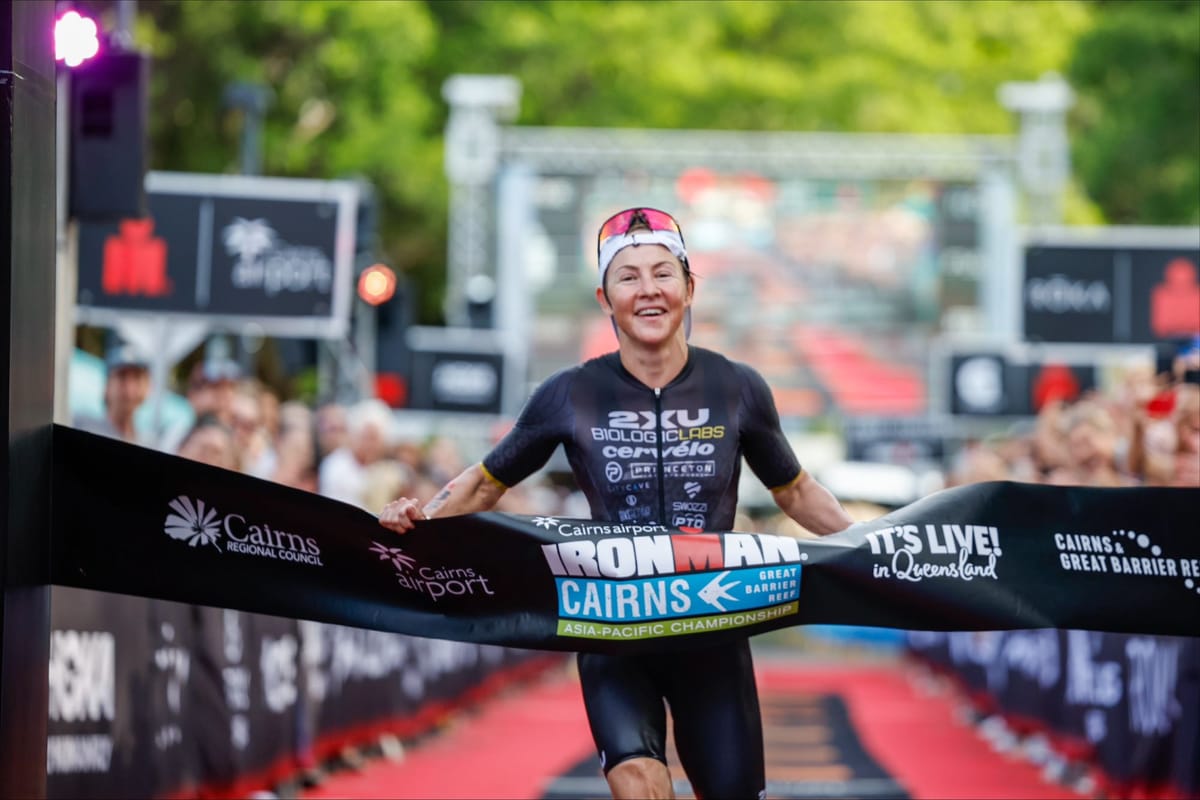 After a day of awe-inspiring performances and nail-biting suspense, New Zealand's Braden Currie and Australia's Kylie Simpson emerged as champions at Ironman Asia-Pacific Championship. Both athletes set new course records in a fitting climax to an exhilarating day of racing.
Currie dominated the men's field, finishing the race in a breathtaking 7:50:11, a full ten minutes ahead of second-place Steve McKenna. Tim Van Berkel rounded out the podium. Despite the unyielding competition, Currie maintained control from the start, staying at the forefront all day, and expressed his overwhelming joy at achieving his third victory in Cairns.
Currie, along with McKenna and fellow New Zealander Mike Phillips, led the pack after the 180km bike course. But Currie, pushing hard early in the 42.2km run, established his dominance, never relinquishing the lead. His incredible performance knocked more than two minutes off the previous best time in Cairns, set by Max Neumann in 2022.
"I don't think anything ever goes to plan when it comes to racing so it's best not to have any plans really," Currie said after his victory, "It went as smooth as it probably could."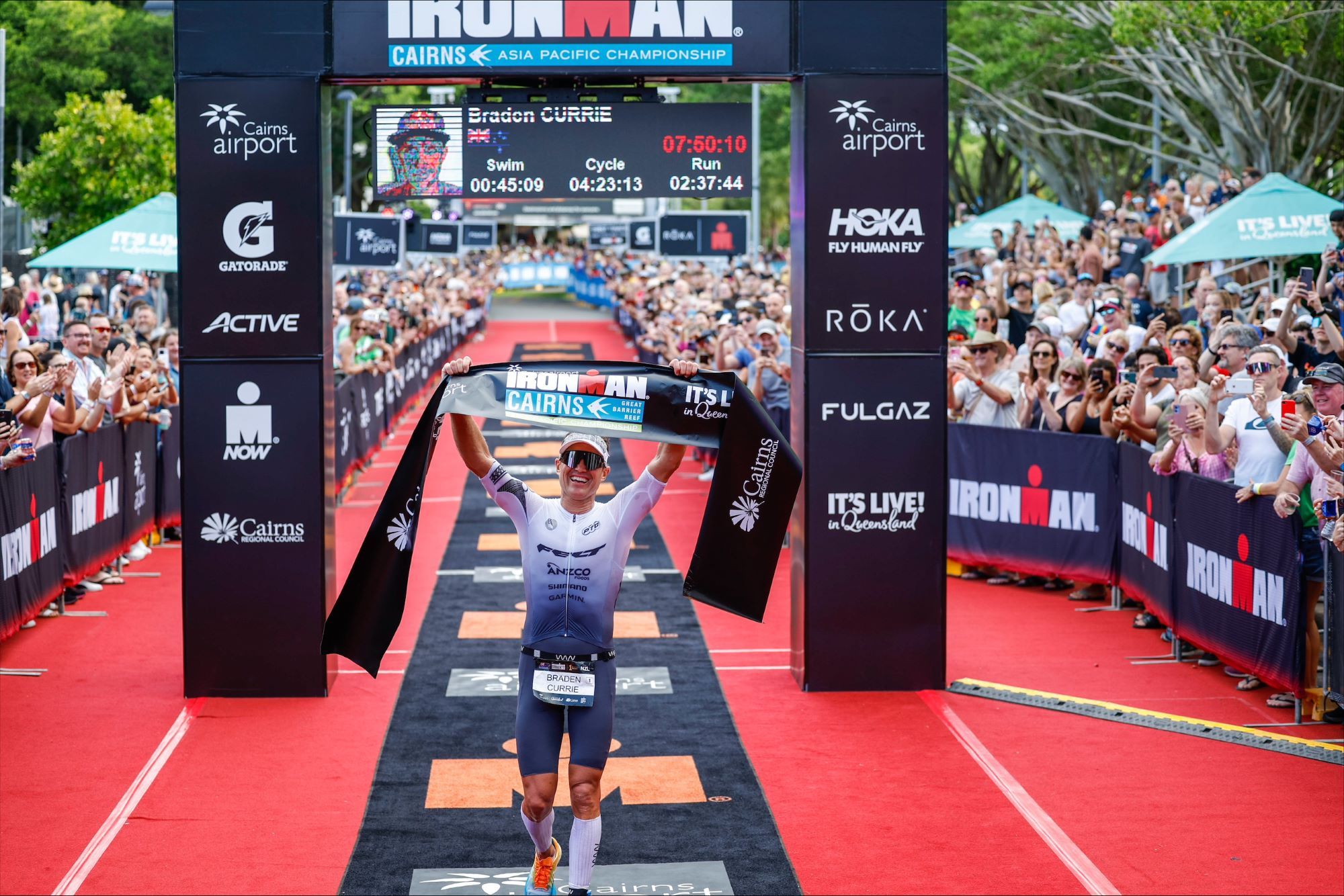 Simpson's win in the women's field was equally awe-inspiring, crossing the finish line in a stunning 8:40:53, nearly 18 minutes ahead of Radka Kahlefeldt. Penny Slater finished third, marking the end of a significant day for the Australian athletes.
This victory was Simpson's second in Cairns within the past three years and followed closely on the heels of her triumph at Ironman Australia last month. Despite a slow start in the 3.8km swim, Simpson powered through the ranks during the bike course and left her competitors behind once she hit the run.
"I knew that they can both run well, they're both champions and I knew what I was up against," Simpson said of her competition with Crowley and Kahlefeldt.
Racing at Ironman Cairns continued into the night, with the final finishers expected to cross the line well after midnight.
2023 IRONMAN CAIRNS FINAL RESULTS
PRO MEN
Braden Currie – 7:50:11
Steve McKenna – 8:01:00
Tim Van Berkel – 8:04:55
Peter Jacobs – 8:09:49
Mike Phillips – 8:17:14
Ben Phillips – 8:19:02
Matt Burton – 8:33:12
Tuan Chun Chang – 8:36:22
Matt Kerr – 8:39:03
Nathan Dortmann – 8:45:10
PRO WOMEN
Kylie Simpson – 8:40:53
Radka Kahlefeldt – 8:58:49
Penny Slater – 9:05:50
Sarah Crowley – 9:25:00
Kate Gillespie-Jones – 9:29:01
Emily Donker – 9:34:52
Laura Brown – 9:46:30
Sarah Thomas – 10:00:59