News & Racing
Brendan Sexton and Emma Jackson headline Aussies for ITU World Cup New Plymouth
London Olympian Brendan Sexton will headline a strong contingent of six Aussie men in Sunday's ITU World Cup Triathlon in New Plymouth, New Zealand as the countdown continues for Commonwealth Games selection. Additionally this weekend the elite triathletes will be chasing a USD $60,000 prize p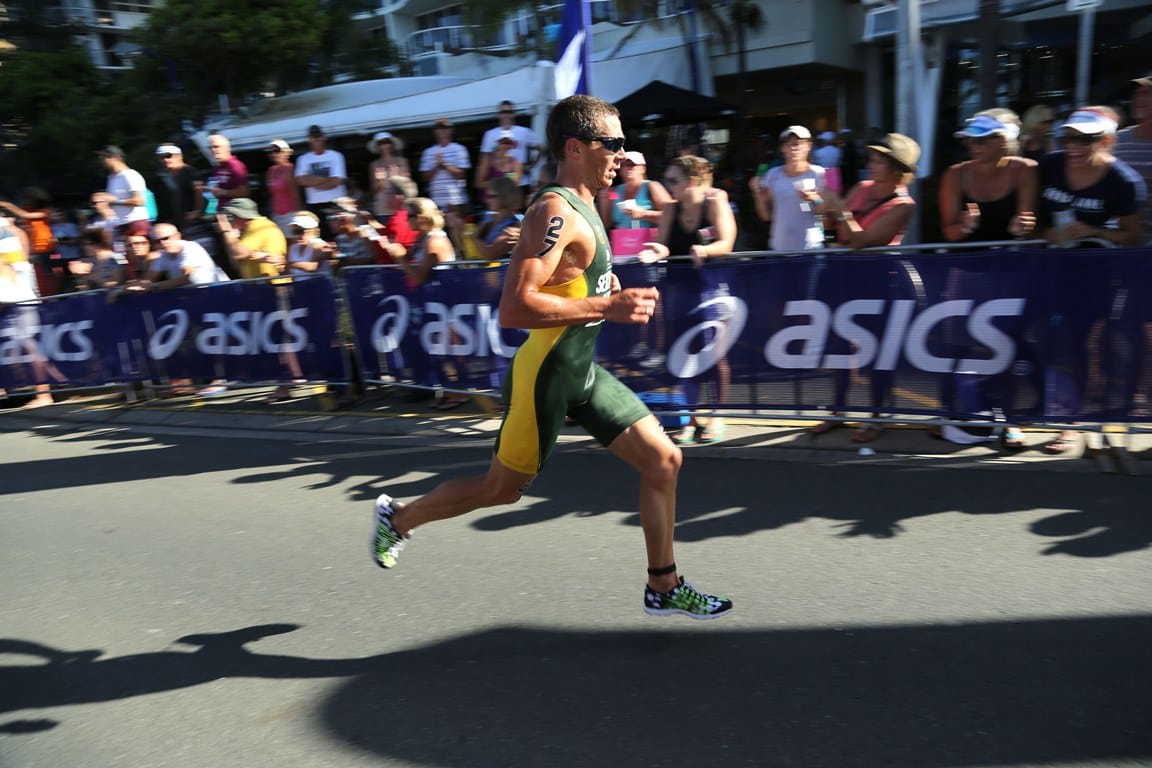 London Olympian Brendan Sexton will headline a strong contingent of six Aussie men in Sunday's ITU World Cup Triathlon in New Plymouth, New Zealand as the countdown continues for Commonwealth Games selection. Additionally this weekend the elite triathletes will be chasing a USD $60,000 prize pool.
Sexton, a fast-finishing ninth to Spain's Mario Mola in last Saturday's opening ITU World Cup in Mooloolaba, will be joined by Dan Wilson, Declan Wilson, Cameron Good, Jesse Featonby and Kenji Nener.
And waiting for them again will be Spain's Mooloolaba winner Mario Mola, who will be joined by fellow countryman, reigning ITU World Champion, Javier Gomez as well as Athens Olympic bronze medallist Sven Riederer (SUI) and NZ-based Frenchman Laurent Vidal.
Aaron Royle has already secured his nomination for Glasgow, leaving two spots open for the men and the women's teams and Sunday will see the appearance for the first time this season for Manly's San Diego-based ITU World Championship team member Cameron Good.
Sexton, Declan Wilson (third to Royle and Ryan Fisher over the Standard Distance Oceania Championship in Devonport) and Dan Wilson (second to Fisher over the Oceania Sprint Distance in Elwood) all have solid performances under their belts.
The women's field will only see two Australians, London Olympian Emma Jackson, who suffered two punctures in a luckless day at Elwood but who produced an eye-catching five-kilometre win in the Asics Elite footrace at Mooloolaba last Friday night and former Deaflympics gold medallist and world record holder Melinda Vernon (second to Gillian Backhouse over the Standard Distance Oceania Championship at Devonport).
Jackson will be chomping at the bit to put her hard training into race mode and show the selectors she is ready to race for gold in Glasgow while 27-year-old deaf athlete Vernon, the 50th Australian to receive a cochlear implant at the age of seven, is now firmly entrenched in coach Darren Smith's program alongside fellow Australians Declan Wilson and Cameron Good.
Melinda Vernon is a former winner of the Zatopek 10,000 in Melbourne and also Sydney's City to Surf in 2009, who gave swimming away to run and gave running away to pursue triathlon.
SCHEDULE:
START LISTS:
Click here for the women's start list
Click here for the men's start list
Elite Women
Sunday 23 March – 12:00pm UTC/GMT +11 Click here for the time in your area
Elite Men
Sunday 23 March – 14:00pm UTC/GMT+11 Click here for the time in your area
PRIZE MONEY:
$60,000 USD (equal for men & women)
LIVE COVERAGE:
Follow all the events live through with timing and text updates, at triathlon.org/live and on twitter at @triathlonlive.
COURSE PROFILE:
Swim – 750m -Athletes will swim one counter-clockwise lap in Port Taranaki.
Bike – 20km – Athletes will bike four laps, starting along Ocean View Parade before turning inland.
Run – 5km – Three run laps all along the waterfront on Ocean View Parade.
STORIES TO WATCH FOR:
Elite Women
After finishing the 2013 season as the second-ranked woman in the World Triathlon Series, Jodie Stimpson (GBR) will begin her season in New Plymouth as the headliner of the women's start list, followed by home country favourite Andrea Hewitt and American Sarah Groff. Maiike Caelers (NED) could feature if she is back to form. Similarly, the small but mighty pocket rockets Barbara Riveros Diaz (CHI) and Ai Ueda (JPN) pose serious threats. Set to step up to the WTS this year, Great Britain's Lucy Hall will no doubt lead out of the water and onto the bike.
Elite Men
The men's race will see the return of the Spanish inquisition with the dynamic duo of Javier Gomez and Mario Mola gearing up. This is the first ITU race of the season for World Champion Gomez, who won the World Cup back in 2008, while Mola is hot off a win thanks to a speedy 13:55 run split last weekend in Mooloolaba. Sven Riederer (SUI) will also be a top contender, as he challenged Mola early on the run in Mooloolaba. David Hauss (FRA), who has been training with Mola, returned to ITU racing in competitive form with a fourth-place finish Down Under. Kiwi Ryan Sissons will look to make an impression on the competition on home soil after a marked improvement in standings last year.
PAST NEW PLYMOUTH WORLD CUP RESULTS
2008 Emma Moffatt (AUS) Javier Gomez (ESP)
2006 Rina Hill (AUS) Andy Potts (USA)
2005 Vanessa Fernades (POR) Bevan Docherty (AUS)