News & Racing
Brothers Tim and Pete Jacobs set to take on the world
July will be an action packed month for the Jacobs family this year with siblings Tim and Pete Jacobs set to take on the world in their individual sports. The Jacobs brothers, both born and bred on the Northern Beaches of Sydney, have endurance accomplishments only most can dream of. Tim Jacobs, cur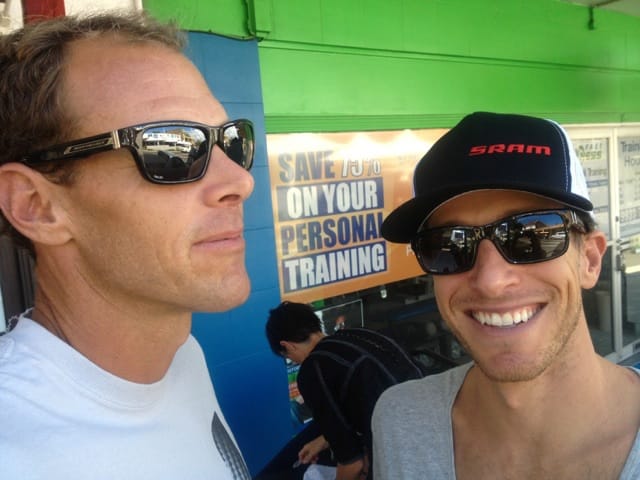 July will be an action packed month for the Jacobs family this year with siblings Tim and Pete Jacobs set to take on the world in their individual sports. The Jacobs brothers, both born and bred on the Northern Beaches of Sydney, have endurance accomplishments only most can dream of.
Tim Jacobs, current 2 x defending Dragon Run Champion   Hong Kong, 2 x winner of the worlds richest Ocean Ski race in Dubai, and coach of recent Olympic K4 member Gold medalist Murray Stewart, will be part of the Australian National Team at the World Ocean Ski Championships on 12- ­ 14th July at Vila Do Conde, Portugal.
The world renowned paddler is looking forward to getting back onto the European waters hungry to taste victory yet again after his win in 2010 at the ICF World Series Nelo Summer Challenge   Portugal. Jacobs stating "The North Atlantic Ocean will provide some fantastic racing conditions and the field will be one of the best and largest ever assembled. The magnitude of this race being the inaugural World Championships will bring out the best of everyone."
Tim Hookins, Australian Ocean Racing Selector and Manager said "We are hoping to match it with South Africa, the other world powerhouse in ocean racing. I expect that battle between Australia and South Africa to be as fierce as any rugby test"
The European Ironman Triathlon World Championships on July 7th in Frankfurt will see Ironman Triathlon World Champion Pete Jacobs front and center as the man to beat. The 3.8km swim, 180km bike and 42.2 run has the crème de la crème on the starting list with the likes of Marino Vanhoenaker, Eneko Llanos and Sebastian Kienle. World Champion Jacobs explains "Frankfurt is definitely one of the biggest and most prestigious races. I need a strong focus to stay on track with my training and recovery throughout the year and the Ironman European Championship will definitely give me that. It's going to be a very strong field and I'd love to show them how I've always performed well in Germany."
The Jacobs brothers flying the Australian flag on the world stage is not new, although both endorsing the same product is. The duo will be donning Rudy Project eyewear both on and off their respective race courses in Europe this month.
A Nelo ocean ski and Braca paddle will be the older brothers tool of choice mid month. A Boardman Bike, Asics Hyperspeeds and blueseventy wetsuit will add to the armor of Pete come July 7.