CAIRNS AIRPORT IRONMAN CAIRNS NAMED IRONMAN ASIA-PACIFIC CHAMPIONSHIP FOR THE NEXT THREE YEARS
CAIRNS, Qld/TAMPA, Fla. (Nov. 20, 2015) – IRONMAN today announced that the Cairns Airport IRONMAN® Cairns triathlon has been named the IRONMAN Asia-Pacific Championship for the next three years. It will become one of five IRONMAN Regional Championship races, joining the Memorial Hermann IRONMAN N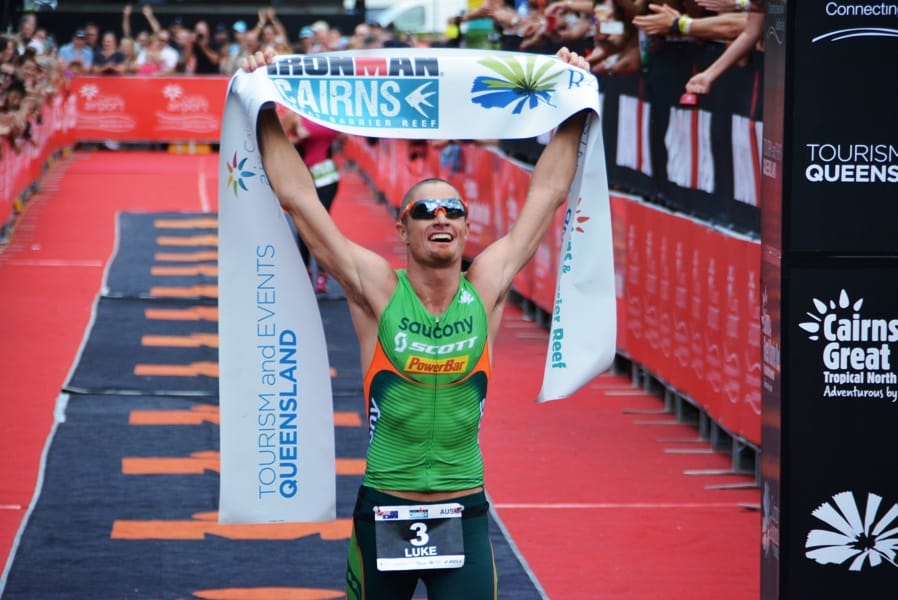 CAIRNS, Qld/TAMPA, Fla. (Nov. 20, 2015) "IRONMAN today announced that the Cairns Airport IRONMAN ® Cairns triathlon has been named the IRONMAN Asia-Pacific Championship for the next three years.
It will become one of five IRONMAN Regional Championship races, joining the Memorial Hermann IRONMAN North American Championship Texas, USA; IRONMAN South American Championship Brazil; IRONMAN European Championship Frankfurt and the Standard Bank IRONMAN African Championship South Africa.
"Announcing Cairns as the IRONMAN Asia-Pacific Championship venue for the next three years enhances Queensland's reputation as the home of triathlon in Australia," IRONMAN Asia Pacific CEO Geoff Meyer said. "Cairns is a first-class city, fully qualified and well-equipped to deliver an exceptional event, and we look forward to providing our athletes with an unforgettable championship race experience."
The Championship features one of the most spectacular bike courses in the world. Competitors will ride along the Captain Cook Highway, which hugs the coastline from Cairns to Port Douglas.
Cairns will have the distinction of hosting the IRONMAN Asia-Pacific Championship after a successful run in Melbourne from 2012 to 2015.
"During its time in Melbourne the IRONMAN Asia-Pacific Championship became a sought-after title for professionals and age groupers alike. We believe the event will continue to grow in both profile and reputation in Cairns," Meyer added.
In addition, the Cairns Airport Adventure Festival, a week long build up to the IRONMAN event, will continue for an additional three years. Events include Cairns Airport IRONMAN Cairns, IRONMAN 70.3 Cairns, Coral Coast Triathlon, RRR Mountain Bike Challenge, Great Barrier Reef Ocean Challenge, Quicksilver Reef Swim "Green Island, The Cairns Post Bright Night Run and McDonalds IRONKIDS Cairns.
"I am delighted that the IRONMAN Asia-Pacific Championship will become an extension to the highly successful Cairns Airport Adventure Festival for the next three years," said Kate Jones, Minister for Tourism, Major Events and the Commonwealth Games. "The IRONMAN Asia-Pacific Championship is expected to grow the economic impact of the Cairns Adventure Festival beyond the $10 million it generated earlier this year "a significant enhancement for the event, Cairns and Queensland tourism. We are looking forward to hosting IRONMAN athletes and having them experience the best destination on earth."
The 2016 Cairns Airport IRONMAN Asia-Pacific Championship will offer a $150,000 USD professional prize purse and 75 age-group qualifying slots for the 2016 IRONMAN World Championship in Kailua-Kona Hawai'i.