News & Racing
Cam Brown to retire after 25th Ironman New Zealand
New Zealand's greatest ever long-distance triathlete, Cameron Brown, has announced that the 2023 Ironman New Zealand will be his last professional race.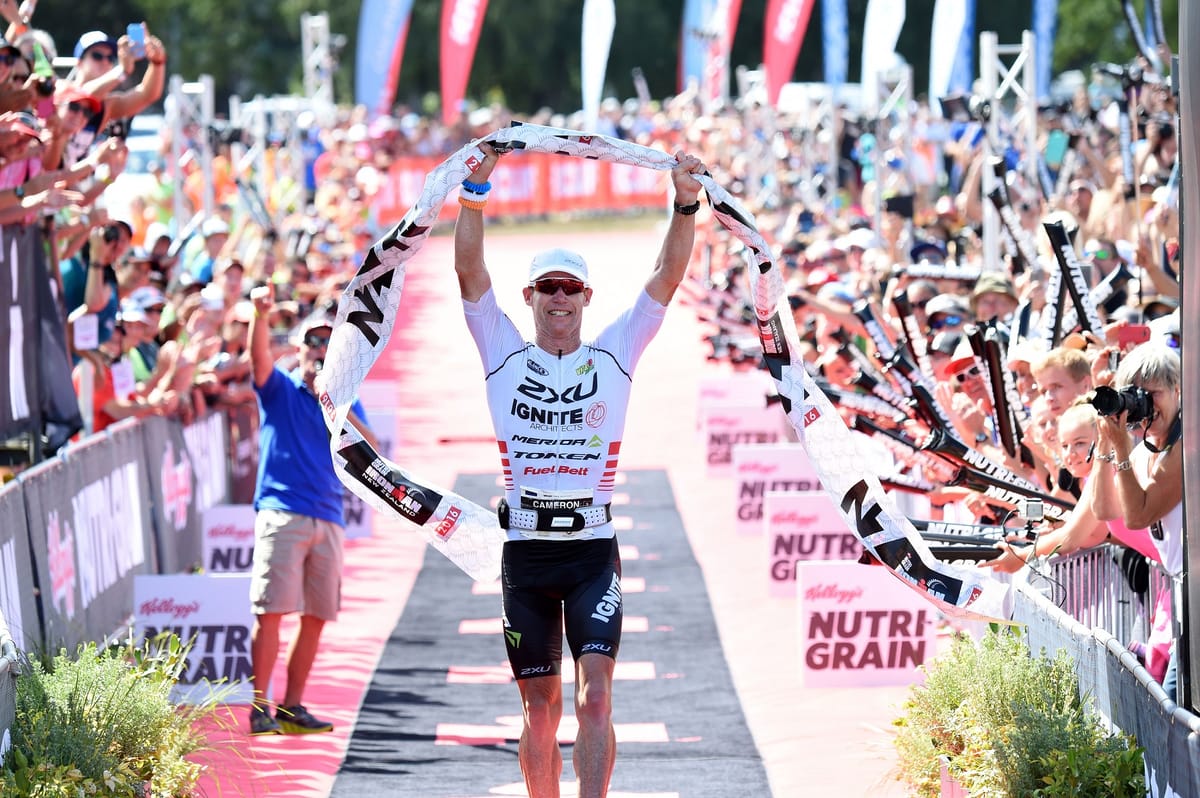 New Zealand's 12-time Ironman New Zealand champion and four-time Ironman World Championship podium finisher Cameron Brown has announced that the 2023 Ironman New Zealand on March 4th in Taupō will be his last race as a professional triathlete.
Brown's journey started nearly 40 years ago at his local triathlon club in Auckland's Pakuranga College. In 1990, he became a professional triathlete and began racing in Japan trying to make a living in the sport. Seven years later, Brown lined up for his first Ironman in Auckland and despite only finishing 22nd, the race is a memory he holds dear to this day.
The 2023 Ironman New Zealand will be the 25th time Brown has lined up for this race. He claimed his first win in 2001 following back-to-back second-place finishes and would go on to win the event an incredible 12 times. In addition to his 12 wins, he has secured 20 podium finishes at Ironman New Zealand consecutively between 1999 and 2018.
Brown achieved a podium finish at the Ironman World Championship four times across a five-year period between 2001 and 2005. Though he never quite made it to the top step of the dais, Brown claimed two silver and two bronze medals in Kailua-Kona, Hawaii.
Now aged 50, Brown's last couple of years have been hampered by injuries that have seen him race only a handful of times. However, he says he's excited and nervous to toe an Ironman start line once again. Brown states that his injuries have made it tough to stay injury-free over the last five years but he wants to put in a solid performance and have the race go as smoothly as possible.
Brown's last race will be emotional for him as he'll be racing for his dad (Dave) who passed away in September last year and was one of his greatest supports seeing him race all over the world. Even though winning isn't a realistic ambition anymore, Brown's legacy on the event will be remembered for years to come.
The bottom line: Cam Brown will be missed by many in the triathlon world. With 25 years of racing experience, Brown's success on the Ironman circuit has been remarkable, and his contribution to the sport has been immense. Fellow athletes will undoubtedly be looking forward to his last race in March and celebrating the remarkable career of one of New Zealand's greatest ever long-distance triathletes.