News & Racing
Camilla Pedersen and Andreas Dreitz take victory at Challenge Fuerteventura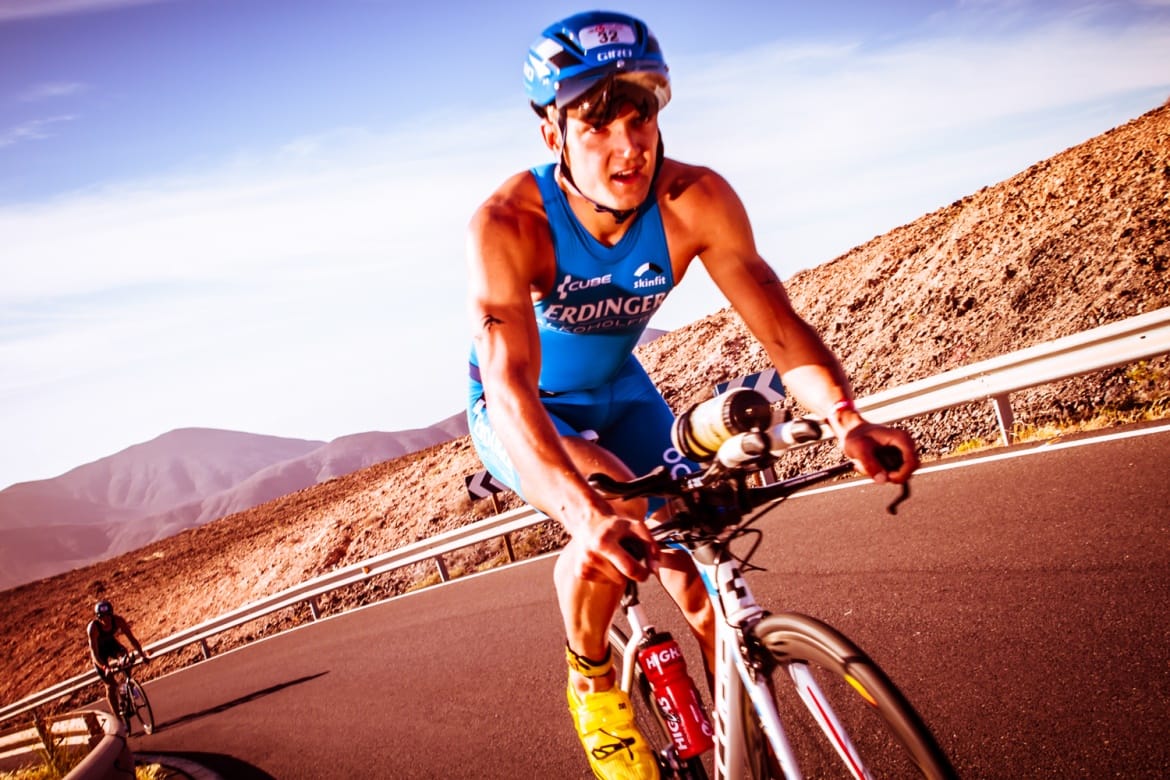 The success of this weekend's Challenge Fuerteventura was marked by a remarkable comeback victory, record numbers plus a touch of Formula One. Camilla Pedersen (DEN) and Andreas Dreitz (GER) took the race titles while Jenson Button raced in the age group field.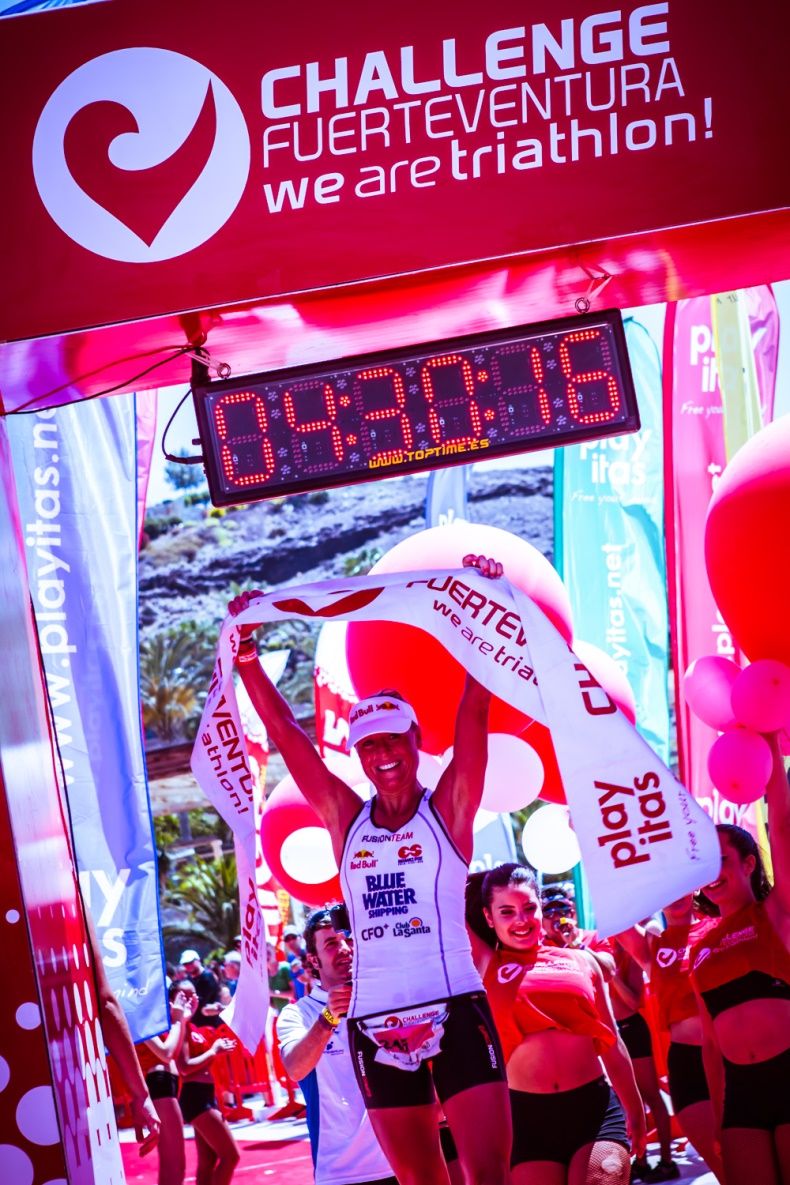 This was Pedersen's first race since a serious bike crash last year which left her in a coma for a number of weeks. That she was able to race was impressive, that she won shows the drive and determination of remarkable athlete. She led from the start, exiting the water in 25:42 and also posted the fastest bike split in 2:36:39. Her run was seven minutes slower than second place Eimear Mullan (IRE) who ran a 1:20:29 but was still quick enough to post a convincing win in 4:30:13, just under six minutes ahead of Mullan who crossed the line in 4:36:08. Daniela Sämmler rounded off the women's podium in 4:36:08.
Pedersen celebrated her win with an emphatic, "I'm back!"
In the men's race, Jens Toft (DEN) was first pro out of the water with Dreitz back in fourteenth, but the fastest bike split of the day – 2:19:42 – followed but the fastest half marathon in 1:16:43 put Dreitz at the top of the podium in 4:01:47, followed by Sylvain Sudrie (FRA) in 4:03:20 who had a close battle with strong runner, Horst Reichel (GER) who eventually finished just 19 seconds behind Sudrie.
Jenson Button's presence almost eclipsed that of the professional athletes as the Formula One former world champion received plenty of attention from fans around the course who had traveled to see him compete. Button left the water amongst the pros; then finished the 90km bike leg with no problems, but on the run course he retired from the race due to muscle problems in his leg. The driver arrived on the island on Tuesday to compete in the Challenge Fuerteventura with his triathlon team, Ichiban, because he said that the island "is beautiful" and the course is "tough but spectacular."
For further information, visit www.challengefuerteventura.com.
The Challenge Family series of triathlons features 26 full and half distance races around the world, including the world's largest long distance triathlon "Challenge Roth in Germany. The birthplace of the Challenge Family, Challenge Roth now features over 5,500 athletes and 220,000 spectators and home to both world records held by Andreas Raelert (GER) and Chrissie Wellington (GBR). Since 2002, races throughout Europe, UK, Australasia, Asia, North America and South America have joined Roth. Together they provide athletes with a new experience of long distance racing with a strong focus on athlete and spectator experience, giving back to the community while respecting the legacy of sport and being committed to its continued growth. For further information on Challenge Family visit www.challenge-family.com.
1 – Andreas DREITZ
04:01:47
2 – Sylvain SUDRIE
04:03:21
3 – Horst REICHEL
04:03:50
WOMEN'S RESULTS
| | |
| --- | --- |
| 1 – Camilla PEDERSEN | 04:30:13 |
| 2 – Eimear Maria MULLAN | 04:36:08 |
| 3 "Daniela SAEMMLER | 04:36:56 |