Caroline Steffen the One to Beat at Ironman Asia-Pacific Melbourne
Last years winner of the Ironman Asia-Pacific Championship Melbourne Caroline Steffen, is the red hot favourite to top the podium again on Sunday. The race will most likely play out in a similar fashion to last year, with Steffen making up a deficit on the swim with a dominant performance on the bik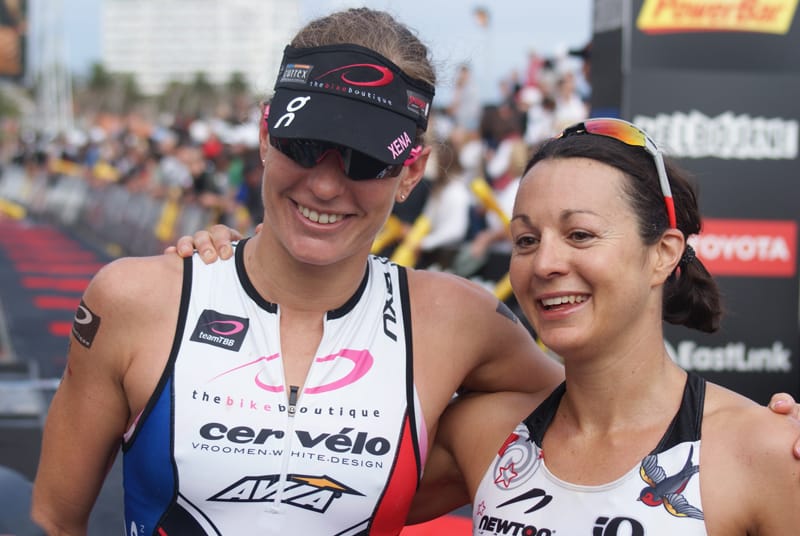 Last years winner of the Ironman Asia-Pacific Championship Melbourne Caroline Steffen, is the red hot favourite to top the podium again on Sunday.
The race will most likely play out in a similar fashion to last year, with Steffen making up a deficit on the swim with a dominant performance on the bike, sufficient to allow her to hold off any fast finishing competitors on the run.
While there are a number of top quality women who will be toeing the line with Steffen, baring mechanicals and illness it is hard to see them getting over the top of the Swiss miss.
The chief threat is likely to come from four time Ironman champion American Meredith Kessler, she will probably be one of the first women out of the water and has a strong bike leg, but having won Ironman New Zealand just a few weeks ago she may not have enough in the tank to sustain the challenge when it gets to the pointy end of the run. Similarly New Zealand's Gina Crawford is a world class athlete but has to back up from her second place finish at Taupou.
In highlighting Kessler's recent Ironman in NZ we should also make note of Steffen's recent race in Abu Dhabi which is a 7+ hour race.
Vetren Swiss athlete Natascha Badman is likely to prodce a strong showing on the bike, but has not won an Ironman race since 2005, and is unlikely to have the run to break the drought on Sunday.
Yvonne van Vlerken is self confessed 'weaker' swimmer but will work her way steadily through the field on the bike and run. Although in mentioning this there are people who know her who say that her swimming will be stronger than she is letting on. We think van Vlerken will be a strong contender for the podium and also for the win.
Looking at the Australians, Carrie Lester is likely to feature in the swim, togeather with Lisa Marangon, and look to see Marangon perform strongly on the bike. Rebecca Hoschke can be expected to make her move on the run and pick up a few places, and Nikki Butterfield showed she can perform at the highest level after winning last years Abu Dhabi International Triathlon.