Catriona Morrison wins the IRONMAN 70.3 Auckland Asia Pacific Championship 2014
A sensational 21.1 km run by former world duathlon champion Catriona Morrison helped overturn the healthy lead of defending champion Annabel Luxford after the bike to clinch the women's title. The 37-year-old Scot and three-time former duathlon champion trailed the Australian Luxford by more t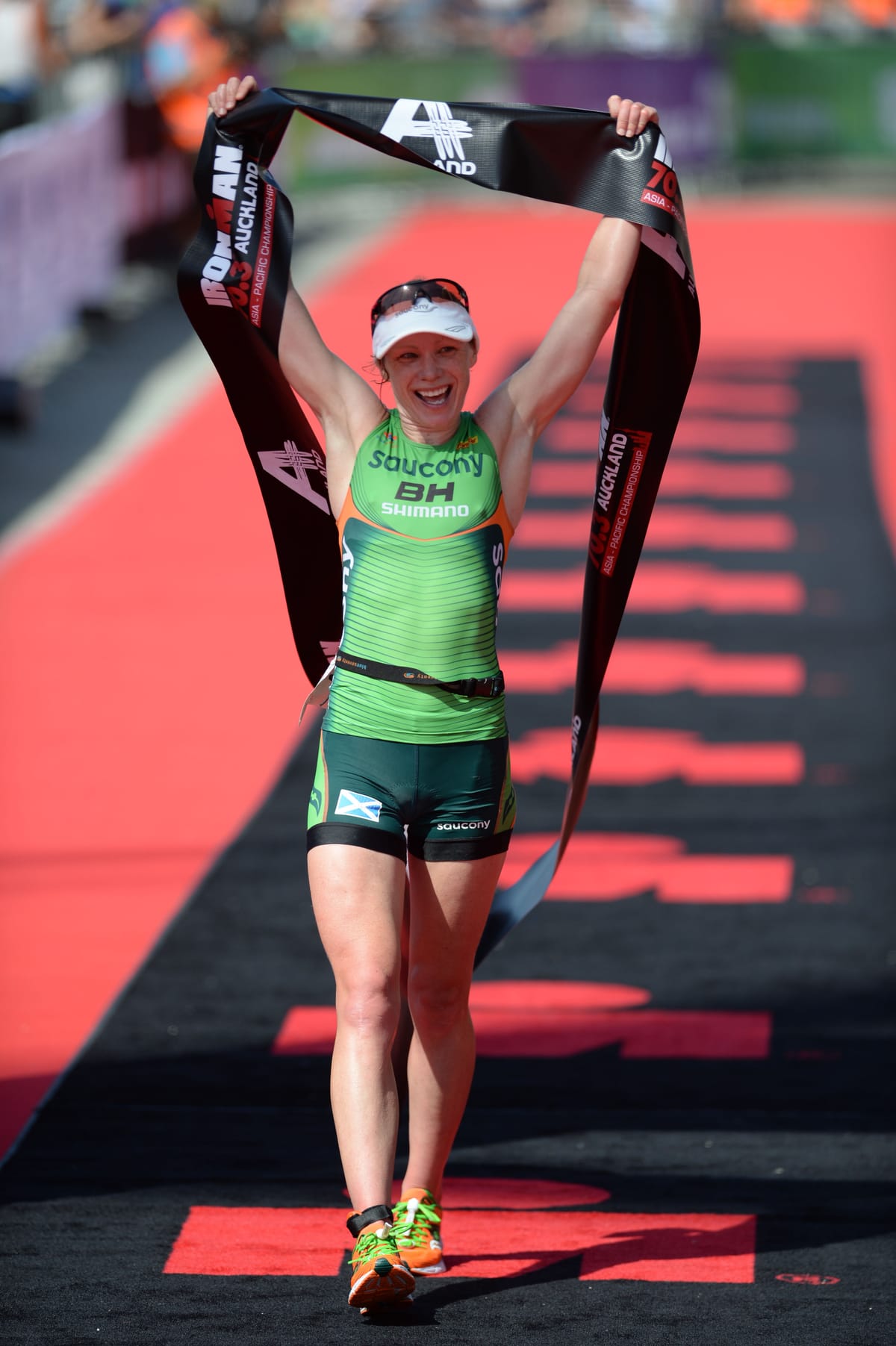 A sensational 21.1 km run by former world duathlon champion Catriona Morrison helped overturn the healthy lead of defending champion Annabel Luxford after the bike to clinch the women's title.
The 37-year-old Scot and three-time former duathlon champion trailed the Australian Luxford by more than two-and-a-half minutes after the bike. However, by the midpoint of the run that gap was down to 53 seconds and by the 15km mark Morrison had caught and passed Luxford, the 2013 champion.
Morrison crossed the line in 4:14:41 – some 46 seconds clear of Luxford, a former ITU World Under-23 champion.
"It's all so exciting when it all comes together in the end," Morrison said. "You can't really believe it is going to happen until you take the lead and you tell yourself to keep going.
"I had faith in my own run but what you don't know what your opposition has in store. A lot of people when you pass them they dig in and hang on."
Luxford, who took a three-week training break in December during which time she was maid of honour for reigning IRONMAN World Champion Mirinda Carfrae, was philosophical in defeat.
"It was probably not the race I had last year but I came into this race in a lot different condition. Catriona's a great athlete. I'm happy to come away with second."
Jo Lawn, who celebrated her 40th birthday last month, ensured a Kiwi presence on the podium in the women's elite race by taking third in 4:24:22.
Auckland-based Lawn, who lives on the course, is undecided about whether this event will be her final race before retirement and fighting back the tears said: "I love the triathlon people so much it is hard to know when to stop. I know though at some point I have to move on and start the next phase of my life. I'm proud of this event because I want all my friends around the country to visit what I believe to be the best country in the world."
The second IRONMAN 70.3 Auckland event attracted 1200 participants from 53 countries, carrying a professional prize purse of approximately NZ$90,000.
Results
Elite women
Catriona Morrison (Scotland) 4:14.41 1
Annabel Luxford (Australia) 4:15.27
Joanna Lawn (New Zealand) 4:24.22
Michelle Bremer (New Zealand) 4:28.58
Kym Jaenke (Australia) 4:29.32