Cellarbrate Ironman 70.3 Auckland with Annabel Luxford
The calendar has turned over to 2014, and whilst many of us may have welcomed in the new year with perhaps what was a few too many beverages, Cellarbrations brand ambassador Annabel Luxford was preparing for the Ironman 70.3 Asia Pacific Championships in Auckland. Having won the early season Champio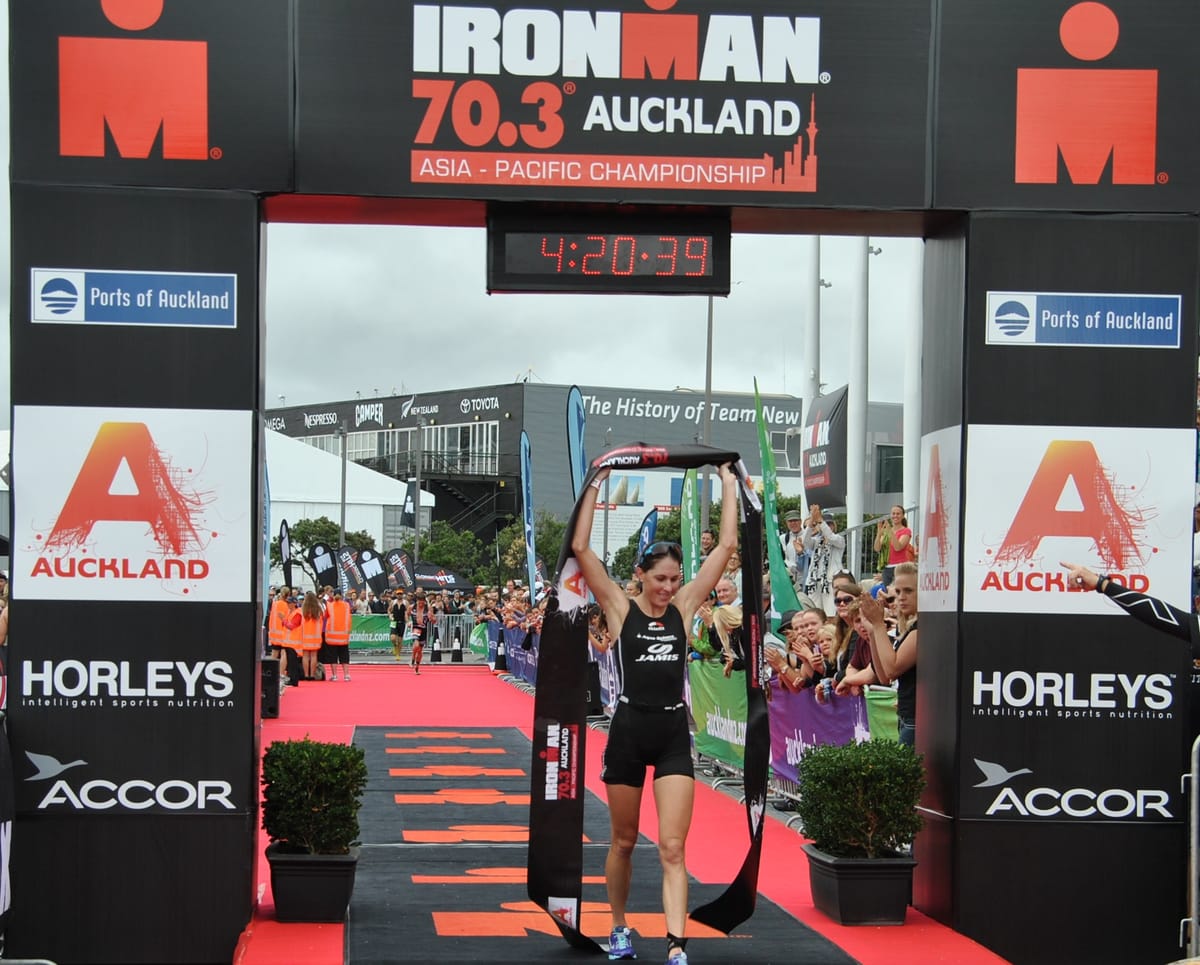 The calendar has turned over to 2014, and whilst many of us may have welcomed in the new year with perhaps what was a few too many beverages, Cellarbrations brand ambassador Annabel Luxford was preparing for the Ironman 70.3 Asia Pacific Championships in Auckland.
Having won the early season Championship race in 2013, Annabel returned with hopes to defend her title, despite taking a season break over Christmas. We caught up with the Aussie to see how her race went, and more importantly how she chose to celebrate her first big race on the Asia Pacific calendar.
TZ: Hi Annabel, would you mind sharing your thoughts on your recent performance in Auckland?
Annabel: I started Auckland 70.3 knowing that I was underdone, as I had only recently taken a three week break and didn't really start training until the New Year. All considering I was really happy with my performance and felt my second place to Catriona Morrison was a great place for me to start the year!
TZ: Auckland's a great city to visit, any favourite places to visit?
Annabel: I got the chance to visit Piha Beach which is beautiful, and the Piha Cafe does a fantastic breakfast; not to mention the great walks and runs you can do around here to work up an appetite!
TZ: Where can we expect to see you racing next? Do you have much planned on the Asia Pacific circuit this year?
Annabel: I'll be racing Challenge Melbourne next and then Challenge Philippines, so yes you'll see me racing in the Asia Pacific region over the coming months.
TZ: Triathletes don't know how to party right!? How did you celebrate your 2nd place in the Asia Pacific Championship?
Annabel: I grabbed a good feed- ribs and wings and some nice NZ Pinot to wash it all down. Life is about enjoying everything…just in moderation!
TZ: Finally, we see you have some exciting new sponsors on board – fill us in! That's definitely something to celebrate!
Annabel: In addition to continuing as a brand ambassador for Cellarbrations in 2014, I'm very excited to have signed with Scott Bikes, Profile Design and Jagged. I'm looking forward to the next couple of years with these fantastic sponsors. The support of these fantastic sponsors helps make this all possible.
TZ: Thanks Annabel, all the best with the preparation for Challenge Melbourne!