News & Racing
Challenge Family announces opportunity to win Royal Package to Challenge Bahrain
Professional triathletes racing at Challenge Atlantic City, Challenge Roth and Challenge Gold Coast are now racing for more than prize money and prestige following today's announcement from Challenge Family. They are also racing for an invitation with a royal touch to the richest half distance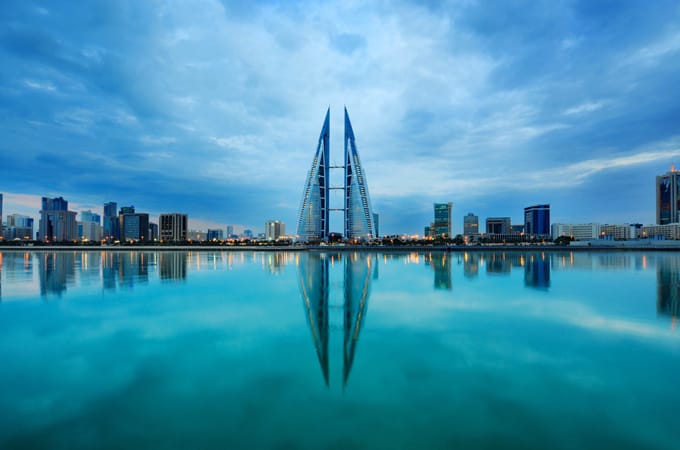 Professional triathletes racing at Challenge Atlantic City, Challenge Roth and Challenge Gold Coast are now racing for more than prize money and prestige following today's announcement from Challenge Family. They are also racing for an invitation with a royal touch to the richest half distance prize purse in the world, Challenge Bahrain.
The top three male and female athletes at Challenge Roth (Germany) and the male and female winners of Challenge Atlantic City (USA) and Challenge Gold Coast (Australia) will each receive an exclusive 'Royal Package' to Challenge Bahrain on 6 December and the opportunity to compete for the US$500,000 prize purse.
The 'Royal Package' is presented by His Highness Shaikh Nasser bin Hamad Al Khalifa, President of the Supreme Council for Youth and Sports and will provide the winners with an unrivalled experience of the Kingdom of Bahrain. The winning athletes will enjoy the royal treatment to the Kingdom of Bahrain featuring a complete package that includes a business class airfare, four nights accommodation at a five star resort, on-call chauffeur for the duration of their stay, free entry to Challenge Bahrain, and more.
"I recently read in a professional triathlete's blog that the amount of hours professionals put in training per week is not reflected in the returns when compared to other sports. It is time for us to take the lead, albeit a bit shy, to invest in the sport we love. We encourage all others to join us presenting our triathlete heroes with what they deserve." Says Dr Saqer Al Khalifa, a Challenge Bahrain board member and President of the Bahrain Triathlon Association.
Challenge Family CEO, Zibi Szlufcik, said the Royal Package further reinforced Challenge Bahrain's commitment to the recognition of triathlon's ambassadors, extending out through other Challenge Family races.
"Every age group athlete is inspired by the pro athletes, not only are they instrumental to the sport as we know it, but they are the future of the sport, ensuring its continued growth as they inspire more athletes of all ages and abilities to Be a Part," he said. "The Kingdom of Bahrain joins Challenge Family in recognising this. The result is an experience for pro athletes like never before!"
The half distance Challenge Bahrain point-to-point course is designed to take athletes on a journey through Bahrain's history, from the high tech future to the roots of this ancient civilisation. The course is the most diverse in triathlon, ranging from the world's most modern architecture to historic mosques and archaeological sites; from the high-speed Formula One racetrack to running with native animals and birds through the Al Areen Wildlife Park.