News & Racing
Challenge Forster Race Preview
A very solid domestic field will take to hallowed grounds in Forster tomorrow to welcome the Challenge Family back to Australian shores and compete for a share in one of the best prize purses on offer this season.  Forster will host the first of three Challenge Family races in Australia this s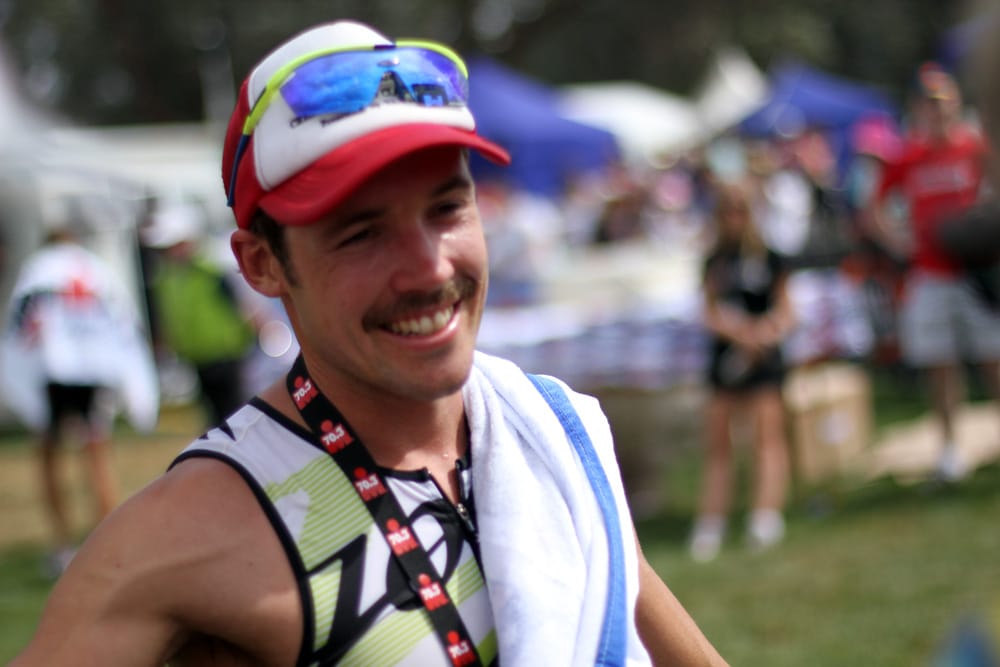 A very solid domestic field will take to hallowed grounds in Forster tomorrow to welcome the Challenge Family back to Australian shores and compete for a share in one of the best prize purses on offer this season.   Forster will host the first of three Challenge Family races in Australia this season, with Melbourne and Bateman's Bay to follow in early 2014. Some 800 athletes will be taking part in the inaugural half-ironman distance Challenge race here in Forster, highlighted by some of Australian triathlon's biggest names.
Tim Berkel and Tim Reed are the favourites in the men's race, after Joey Lampe and Clayton Fettell pulled out. Reed will be hungry for a big performance after a mechanical ended his day at Ironman 70.3 Mandurah. Berkel finished second in Manduah behind the red-hot Terenzo Bozzone, proving that he is in solid form at the moment.
David Mainwaring is also in good touch, having topped four-time champ Matty White on his home turf at the Murray Man triathlon earlier this month with a handy 1:11 run over the 20km leg. Kiwi Dylan McNeice will also be one to watch. McNeice found excellent long-course form earlier this year with big wins at Challenge Wanaka and Challenge Taiwan. After some learning experiences since on the Challenge circuit, McNiece is keen to end the year where he started – on top of the podium.
In the women's race Annabel Luxford is the standout. The reigning Asia-Pacific champion over the half-ironman distance, Luxford has had stellar results all year, including podium finishes at the US and World Ironman 70.3 Championships. Addmitedly, Luxford is still learning a lot about the long-distance game, and we can expect even bigger things from the former ITU World Number One.
Luxford won't have it easy, though. The likes of Rebecca Hoschke, Michelle Wu, Michelle Bremer and Matilda Raynolds (who sounds pretty confident as per her form at the presser!) will be ensuring the target on Luxford's back is firmly in sight.
PRO STARTLIST:
| | | | | | | |
| --- | --- | --- | --- | --- | --- | --- |
| First name | Last name | Race number | Gender | Country | Age category | Suburb |
| Tim | BERKEL | 2 | Male | Australia | Professional | Port Macquarie |
| Tim | REED | 3 | Male | Australia | Professional | Byron Bay |
| Lindsey | WALL | 5 | Male | Australia | Professional | Yamba |
| Benjamin | WILLIAMS | 6 | Male | USA | Professional | Honolulu |
| David | MAINWARING | 7 | Male | Australia | Professional | Wollongong |
| Adam | GORDON | 8 | Male | Australia | Professional | Southport |
| Michael | FOX | 9 | Male | Australia | Professional | Cronulla |
| Dylan | MCNEICE | 10 | Male | New Zealand | Professional | Christchurch |
| Sam | DOUGLAS | 11 | Male | Australia | Professional | Cronulla |
| Bradley | CLARK | 12 | Male | Australia | Professional | Modanville |
| David | COFFEY | 13 | Male | Australia | Professional | Bondi beach |
| Alex | DUNN | 14 | Male | Australia | Professional | Church Point |
| Greg | LAVELLE | 15 | Male | Australia | Professional | East Corrimal |
| Luke | MARTIN | 16 | Male | Australia | Professional | Byron Bay |
| Nathan | MILLER | 17 | Male | Australia | Professional | Figtree |
| Paul | O'DOHERTY | 18 | Male | Australia | Professional | Randwick |
| Jarrod | OWEN | 19 | Male | Australia | Professional | Belgian gardens |
| Matthew | PELLOW | 20 | Male | Australia | Professional | Wollongong |
| Alex | REITHMEIER | 21 | Male | Australia | Professional | Loftus |
| Eden | SAUL | 22 | Male | Australia | Professional | Lennox Head |
| Daniel | STEIN | 23 | Male | Australia | Professional | Boambee |
| Eric | WATSON | 24 | Male | Australia | Professional | Tapping |
| Annabel | LUXFORD | 31 | Female | Australia | Professional | Bardon |
| Rebecca | HOSCHKE | 32 | Female | Australia | Professional | Narrabeen |
| Jessica | SIMPSON | 33 | Female | Australia | Professional | East corrimal |
| Rebecca | PRESTON | 34 | Female | Australia | Professional | Buderim |
| Michelle | WU | 35 | Female | Australia | Professional | Isaacs |
| Andrea | FORREST | 36 | Female | Australia | Professional | Penrith |
| Michelle | BREMER | 37 | Female | New Zealand | Professional | Windsor |
| Matilda | RAYNOLDS | 38 | Female | Australia | Professional | Braidwood |
| Paula | LUKE | 39 | Female | Australia | Professional | Sydney |