News & Racing
Challenge Shepparton shaping to be a competitive encounter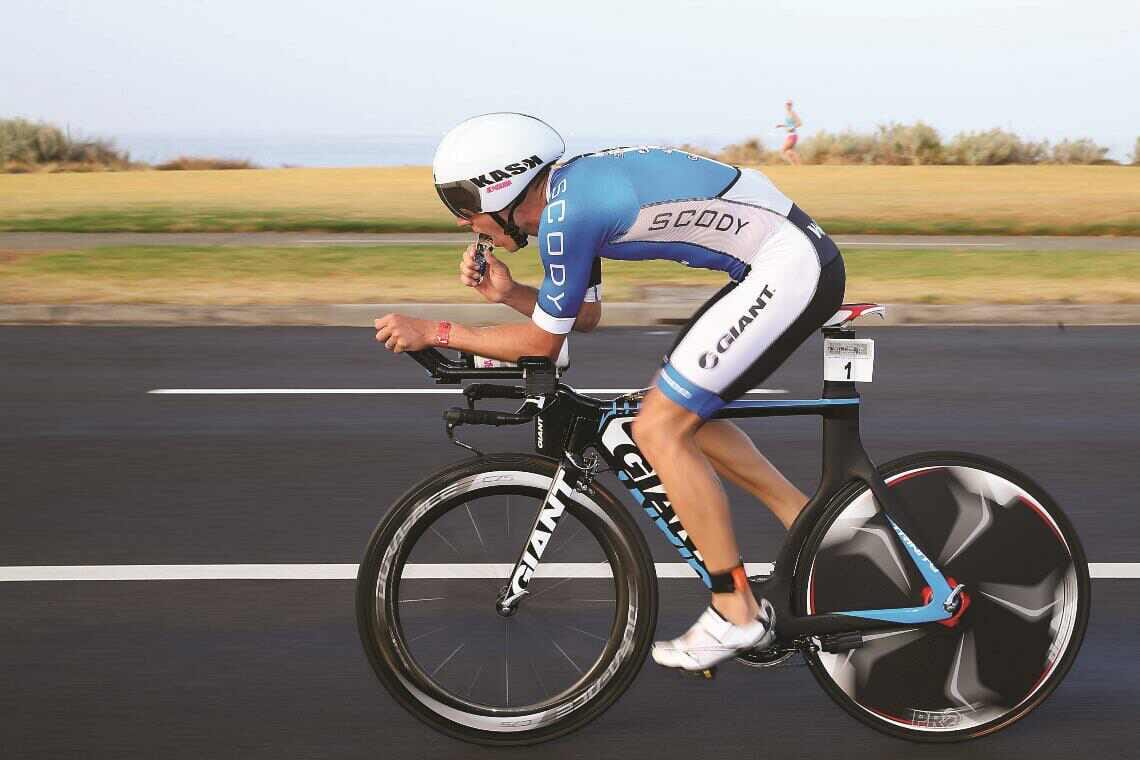 The inaugural Challenge Shepparton is shaping up to be a competitive race, despite Ironman 70.3 Ballarat being held just over 200km away. With a small but solid men's field, the spotlight is likely to be stolen from the Australian, Belinda Granger, who has announced her retirement from racing, with tomorrow to be her final race on home soil.
Men's race
With Terenzo Bozzone on a break from racing due to illness (Bozzone won in Shepparton in 2013), Aussie Josh Amberger was looking like the man to beat. Although a late entry by Brad Kahlefeldt could shake things up, with the former ITU star turned 70.3 athlete one of the fastest runners on the circuit. The question is how much hurt can Amberger put on the field over the swim/bike?
Leon Griffin will be on the start line on Sunday, returning to form after battling injuries this year.
I'm a long way from my best form, but just happy to be injury free and moving again
Tim Berkel has made the trip down to Shepparton, which is not far from his hometown of Albury, right on the border of NSW and Victoria. Berkel is part of the Challenge Family and has had some great victories at previous Challenge events, including Challenge Copenhagen and Challenge Melbourne earlier this year. Coming into Challenge Shepparton off the back of his seventh place finish in Kona, Berkel is really an unknown quantity in this field, with his performance very much dependant on his recovery from Kona. Berkel flew over to New York for some down time two weeks ago, and whilst there ran the New York marathon (well he ran half way, then reported mostly just taking in the view of New York City over the second half, and fair enough!). To be fair this race is probably just a tune up for Berkel, and as he puts it "a little kick up the butt to get me back into training!"
A young Aussie working hard to earn his stripes in the sport is Matthew Pellow, who finished fifth at his first outing of the season, at last weekend's Challenge Forster. Pellow's race ended early in Forster, after his run gear bag was misplaced in transition two. Eventually found Pellow completed the race, but reported running comfortably as he had lost a fair bit of time in the mix up. It will be interesting to see how Pellow runs in Shepparton, his legs should be fresh and ready to have a good hit out to see where he is at.
Kiwi Graham O'Grady started off the year with a 10th place finish at Ironman 70.3 Auckland, showing improving fitness with a fourth placed finish at Escape from Alcatraz in June. O'Grady has just returned from a trip racing in China, with a fifth place finish at the Beijing International triathlon, followed by a fourth place finish at the ITU long course World Champs in Weihai.
A young Aussie on the improve at the moment is Alex Reithmeier, who unfortunately won't be on the start line due to a persistent calf injury. Reithmeier and his coach, Pete Clifford, have decided to take a small break from racing to address the injury. It's a balancing act for the professionals when deciding whether to push on and keep racing, with the lure of prize money always on their mind, but it is a smart athlete that can pull back and put their health first. We're sure to see Reithmeier back on the start line soon.
Matty White has been on the pro circuit for years, racing alongside his career as a firefighter to support his young family. White finished second to David Mainwaring at the Murryman Triathlon last weekend, at home in South Australia. White loves racing hard and is never one to discount sneaking onto the podium. The focus of this race for White is preparation for Ironman Western Australia next month.
Switzerland's Ruedi Wild continues his tour of Australia, having finished fifth at the highly contested Ironman 70.3 Mandurah last weekend. Courtenay Ogden is across from Western Australia and could shake things up.
Nicholas Hull ran strongly at Challenge Gold Coast and also at Sunshine Coast 70.3. He could find the pace on the bike fast going. In saying that he was one of the second pack swimmers at Gold Coast who pushed hard on the bike and rode with Mainwaring, Jacobs and Robertson.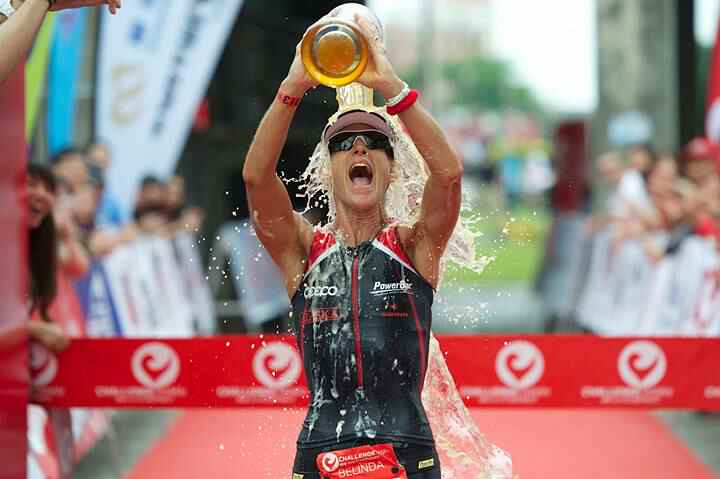 Women's race
In the women's race the spotlight will indeed be on Challenge Family Ambassador, Australian Belinda Granger. Granger will be racing for the final time as a professional on Australian soil, and confessed to Trizone yesterday:
"It probably won't hit home until I get off the bike and onto the run course. Then I'm sure it'll feel real. It's going to be quite emotional really," said Granger
"I know in my heart that I want to move on, to move into a different role in the sport, it's time. I've always promised myself that when I'm no longer willing to give my absolute best in each and every race I enter, then it's time to hang up my shoes. You owe it to yourself and the people you race, to give it 100%." Granger revealed during our feature interview yesterday.
You can guarantee Granger will be giving it her all out on course tomorrow in her final showing on Australian soil. Race organisers have allocated the number 1 bib to Granger tomorrow in a fitting tribute to the Champion athlete as we see her into retirement from racing.
The spanner in the works has come from Czech athlete Radka Vodickova, who was unable to start at Ironman 70.3 Mandurah last weekend due to illness. Vodickova has had a hectic schedule of travel and racing in recent months, including a trip to the USA to compete in the Lifetime Fitness final in Oceanside, California. The next month isn't any quieter, with Vodickova traveling to Phuket, Thailand for Challenge Phuket, and then across to the inaugural and highly contested Challenge Bahrain. Vodickova is capable of winning any race she starts, although recent illness and a busy schedule could have taken it's toll this season. It will be interesting to see how she has recovered, and more importantly if she can make it to Bahrain in good health and well rested.
As with the loss of Terenzo Bozzone in the men's field, the women's field has lost Australian Rebekah Keat due to a calf injury. Keat holds the course record in Shepparton and was tipped as a strong favourite for the win tomorrow. Keat reported earlier this week to be devastated not to be able to race tomorrow. However the Aussie is quite familiar with facing setbacks, having suffered a similar injury in Ironman Cairns last year. We look forward to seeing Keat back to her best in 2015.
Annabel Luxford comes straight off her victory at last weekend's Australian pro championship in Mandurah, and would have to be race favourite to take the win, unless of course Vodickova is healthy and rested. Luxford will lay down the pace in the swim, whether or not she can break away from Vodickova will likely impact how the bike plays out.
Michelle Gailey and Kiwi Julia Grant will also be challenging for a podium finish, and we'll most likely see these two swim and bike together. Pocket rocket Michelle Wu is also starting and looking forward to being a part of Belinda Granger's final race in Australia.
Professional start list
1 Elite F BELINDA GRANGER Noosa Heads (QLD)
2 Elite M TIM VAN BERKEL East Ballina (NSW)
3 Elite M LEON GRIFFIN Kangaroo Flat (VIC)
4 Elite M JOSH AMBERGER Everton Hills (QLD)
5 Elite M MATTY WHITE Woodforde (SA)
6 Elite M RUEDI WILD Samstagern, Zürich (CH)
8 Elite M NICHOLAS HULL Chapel Hill (QLD)
9 Elite M GRAHAM O'GRADY Kinloch, Taupo (NZ)
10 Elite M JUSTIN GRANGER Noosa Heads (QLD)
11 Elite M SHANON MATTHEW STALLARD New Plymouth (NZ)
12 Elite M NICHOLAS KASTELEIN Mudgee (NSW)
13 Elite M RYAN CROSS Eastwood, Victoria (AT)
14 Elite M DOUGAL ALLAN Albert Town, Wanaka (NZ)
15 Elite M TOM RODGERS Seaford (VIC)
16 Elite M ROBERT SKILLMAN Tarlo (NSW)
37 Elite F ANNABEL LUXFORD Bardon (QLD)
38 Elite F MICHELLE GAILEY Belrose (NSW)
39 Elite F MICHELLE WU Woden (ACT)
40 Elite F ANNA RUSSELL Birkdale, Auckland (NZ)
41 Elite F FIONA CROMBIE Cashmere, Christchurch (NZ)
42 Elite F WENDY MCALPINE Sandringham (VIC)
43 Elite F JULIA GRANT Parklands, Christchurch (NZ)