News & Racing
Champions turn out for Challenge Melbourne
Challenge Melbourne has drawn out the best field of the season in the Asia Pacific region to contest this sell out event on Sunday 1 February 2015. Australia's Tim Van Berkel has more than just his title to defend this weekend after making a rookie error in Auckland taking a wrong turn on the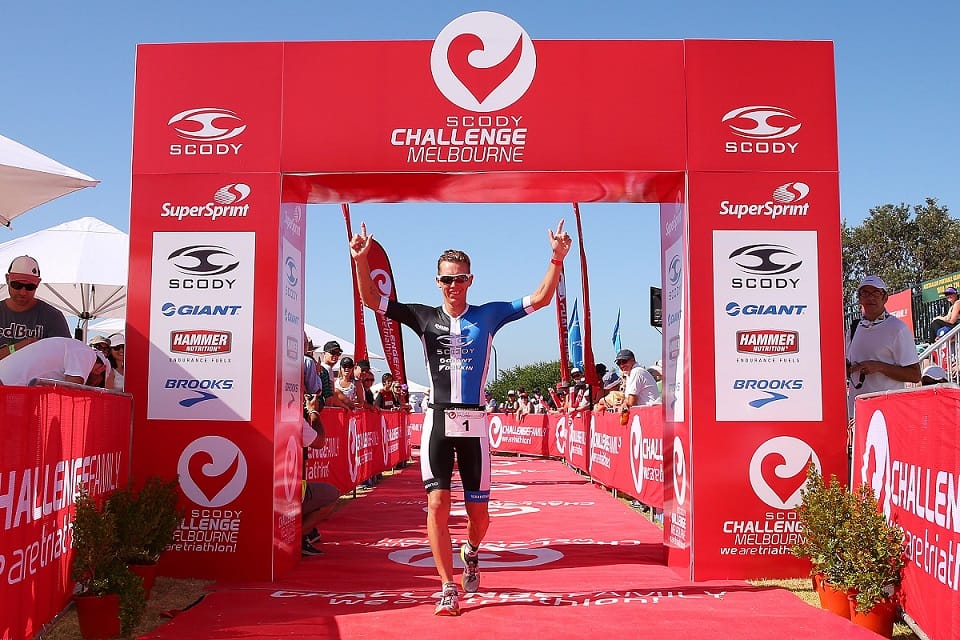 Challenge Melbourne has drawn out the best field of the season in the Asia Pacific region to contest this sell out event on Sunday 1 February 2015.
Australia's Tim Van Berkel has more than just his title to defend this weekend after making a rookie error in Auckland taking a wrong turn on the bike an adding an extra 3km to his day, add ego to the motivation and expect a fast race from him.
"I'm really keen to kick start my season on a high and defend my title, but there's a great field racing and you just don't know how everyone's form is this early in the season. The course suits me and I love racing in Melbourne," said Van Berkel.
Victorians Luke Bell and Leon Griffin are also in great form and keen to win the local derby.
Griffin finished second at the recent 70.3 race in Auckland to fellow Aussie Tim Reed, so comes into Melbourne the confidence and the form.
Melbourne also marks the return of Peter Robertson to racing, after a training crash shattered his Kona hopes last year. Robbo is one of most explosive racers "let's hope it's a 'boom' day for him and he turns on a big performance.
But the talent list goes deep with 23 professional males on the start line that includes internationals Matt 'boom boom' Reed from the US and Canadian Jeff Symonds, who won Challenge Penticton last year.
The women's race will be a showdown between Australia's best half Iron-distance athletes Melissa Hauschildt and Annabel Luxford.
Hauschildt, a two time world champion finished last season on a high, winning Challenge Laguna Phuket after her bid for another 70.3 world championship was derailed due to injury.
"I'm looking forward to starting my season off with Challenge Melbourne before heading to Falls Creek for a few weeks of altitude training in prep for Challenge Dubai," said Hauschildt.
Defending champion Luxford also comes into Melbourne with good form finishing her season in Bahrain with a fourth place amongst a stacked field.
Now located in Melbourne Luxford is well acquainted with the course and has been clocking up the miles on the bike with Luke Bell.
"After competing in the inaugural Challenge Melbourne event last year, I'm very excited to come back and race in 2015. I've raced a number of Challenge races around the world and to have such a great course and professionally put together event around the corner from home is special. This will be the start of a big year of racing for me, and will be a nice opportunity to find my racing legs again and see where my form is at," said Luxford.
Luxford and Hauschildt will be using Melbourne as part of their preparation for the upcoming Challenge Dubai on 27 February "the first race of the new Triple Crown Series in the Middle East. With USD $1 million for anyone that wins all three races both are hoping to become the first 'million dollar baby' in the sport.
It will be battle royale between these two women at the front of the field but there are plenty of others lining up should these two falter.
Challenge Melbourne includes a 1.9km swim in Port Phillip Bay, Brighton Beach, 90km three lap cycle leg following Beach Road past Sandringham and Black Rock before turning at Centre Way followed by a 21km three lap run that travels along the beach pathway to Sandringham and finishing at Brighton Beach.
For further information on Challenge Melbourne "www.challengemelbourne.com.au
ABOUT CHALLENGE FAMILY
The Challenge Family series of triathlons features 45 full and half distance races in 19 countries around the world, including the world's largest long distance triathlon "Challenge Roth in Germany. The birthplace of the Challenge Family, Challenge Roth now features over 5,500 athletes and 220,000 spectators and home to both world records held by Andreas Raelert (GER) and Chrissie Wellington (GBR). Since 2002, races throughout Europe, UK, Australasia, Asia, North America and South America have joined Roth. Together they provide athletes with a new experience of long distance racing with a strong focus on athlete and spectator experience, giving back to the community while respecting the legacy of sport and being committed to its continued growth. For further information on Challenge Family visit www.challenge-family.com.