Interviews
Charlotte McShane has overcome the heat & is set for a huge 2017
After placing third in the suffocating heat at the ITU World Championships in 2016, and gracing the cover of Australian Triathlete this month, it's clear 2017 is shaping to be Charlotte Mcshane's time to shine. Trizone caught up with this inspiring athlete to talk confidence, heat exhaustion and how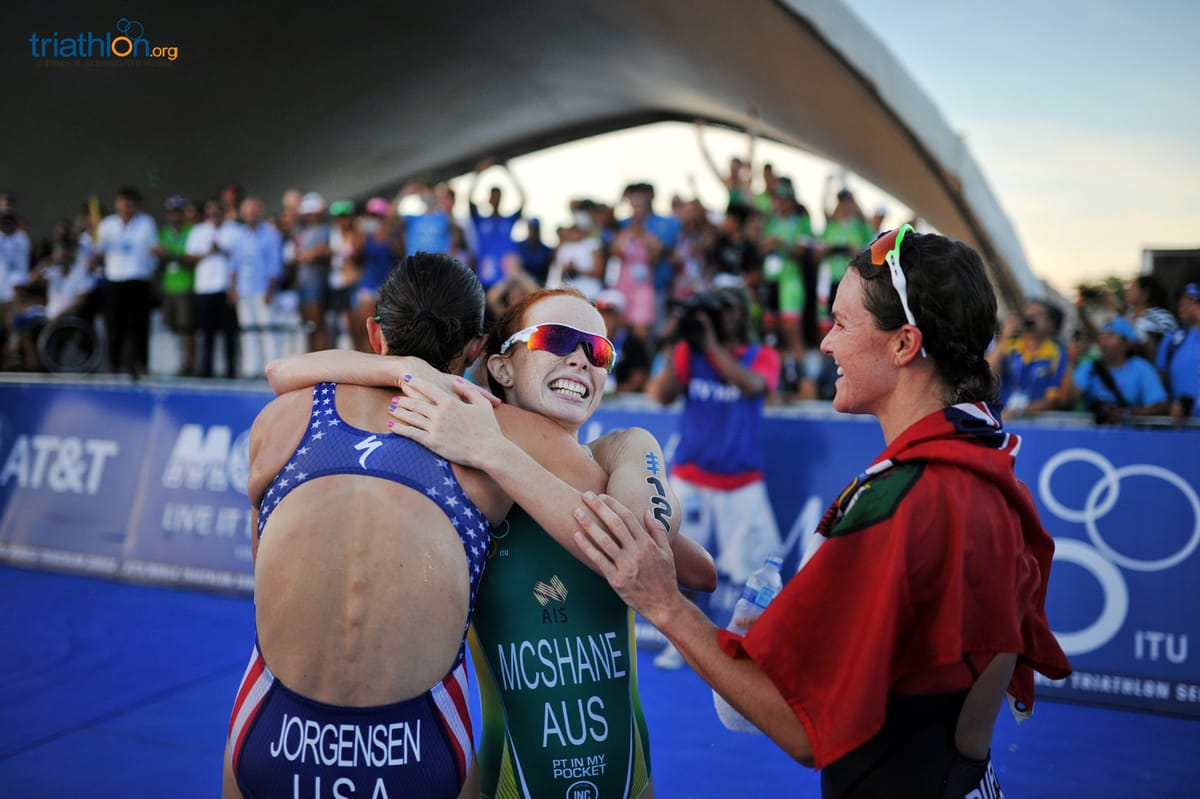 After placing third in the suffocating heat at the ITU World Championships in 2016, and gracing the cover of Australian Triathlete this month, it's clear 2017 is shaping to be Charlotte Mcshane's time to shine. Trizone caught up with this inspiring athlete to talk confidence, heat exhaustion and how to manage disappointment.
"The confidence I've got in the past few years has been amazing,"said Charlotte Mcshane, one of Australia's best triathletes and member of Jamie Turner's infamous Wollongong Wizards. It's the journey Charlotte has been through in the past year that has helped build this confidence, plus a pretty impressive training partner. "Four years ago, Gwen [Jorgensen] joined the Wizards," said Mcshane. "The confidence she's given me, and how she pushed me has really helped spark a lot of my improvement. Hopefully she'd say the same about me."
An elbow to the head threatens Rio qualification
Charlotte has harnessed this confidence throughout the past eight months after facing a huge disappointment from being elbowed in the head during the swim at the Olympics qualifying race. "That race was a disaster, and I gave myself 24 hours to feel sorry for myself," she said. "Then I realised I had to get over it. At that point I knew I was going to go to the discretionary Olympic selection, so I had to get ready for that."
Mustering all the learnings from Jamie Turner and his emphasis on sports psychology, Mcshane set her mind on Yokohama, the last chance for potential Olympic selection. "I did everything I could to prepare for the race conditions. I came fifth out of the water, which was really great for me as I've been working on my swim during the past year. It also gave me a confidence boost knowing I could swim with the best girls," Charlotte added.
In a fierce field, Mcshane charged out of T2 and started the "most competitive run" she's ever had. While the race went well, she was unable to draw satisfaction from the event as she awaited discretionary selection. But Rio wasn't on the cards for Mcshane.
"The biggest thing I got from Yokohama was my ability to make a quick turnaround between the disaster of the Gold Coast and Yokohama," she recalled. Despite missing out on Rio, Mcshane had other barriers to crack.
Disappointment doesn't mean you stop
One of Mcshane's highlights from 2016 was competing in the mixed relay championships. "It's one thing racing for yourself, but it's a whole different thing when there's a whole team relying on you, especially when you know they're going to do their absolute best," she said.
Charlotte started the race exceptionally well, until the pressure overcame her. "I struggled to clip my helmet on at the transition; something I've done a thousand times," she said. "I lost my cool and got stressed from the extra pressure."
However, Mcshane's ability to deal with disappointment and move forward ensured that 2016 proved to be a turning point in her career, especially at the ITU World Triathlon Grand Final Cozumel 2016.
Overcoming heat exhaustion is Mcshane's biggest win
Charlotte Mcshane is an exceptional athlete, but one thing has consistently stood in her way; heat exhaustion and an inability to finish races in the heat. "I'm really bad in the heat," Mcshane said. "I've collapsed three times from heat exhaustion." But acknowledging this weakness was key to her epic 2016 triumph.
"Last year I did tons of heat studies and preparation for racing in hot weather. I spent a lot of time in the AIS doing training in the heat lab," she explained.
As race day approached, Cozumel was experiencing an excruciating wave of hot weather, and Charlotte was nervous. "Every time I've collapsed, there hasn't been any warning," she said. "I'd be feeling fine, and then wake up in hospital. In all three incidences my mind would play tricks on me and I'd feel great. I even remember thinking it wasn't even that hot last time."
With her past experiences on her mind, Charlotte was acutely aware of the weather. "I knew the heat was going to be a massive factor, and I was worried," she said. "The night before the race I was talking to my partner Brendan, and I was terrified I was going to end up in hospital. I was really scared."
Unlike other hot races, though, this time Mcshane had a rock solid plan. "I went in with a plan. I knew I couldn't go out too hard and I needed to be conservative for as long as I could," she said. "The run is the key area that needs consideration. My only plan was to run it at a conservative and comfortable pace. I didn't want it to feel hard. My main aim is not to have my heart rate spiked."
How the race in Cozumel's heat played out
"My main thinking was just to survive, to get through it," said Mcshane, reflecting on the event. "It was a strange race as it was so hot. People were blowing up left, right and centre. It was a four-lap run course, and during the first three laps I never once thought of what position I was in," she added. "I was just trying to keep going. By the last lap I made the decision that I was going to be safe, and be OK."
Charlotte Mcshane finished third at Cozumel, a huge win both physically and mentally. "I'd always felt I could prepare for racing in the heat, but I'd never be able to perform my best. But now, to have my best performance of the year in the hottest race of the year, it gave me a huge boost of confidence," she said proudly. Charlotte also noted that the support from her new fiancé Brendan is priceless. "To have him with his experience from his career as an athlete who went to the London Olympics is amazing for me," she said. "We've been great support for each other during tough times."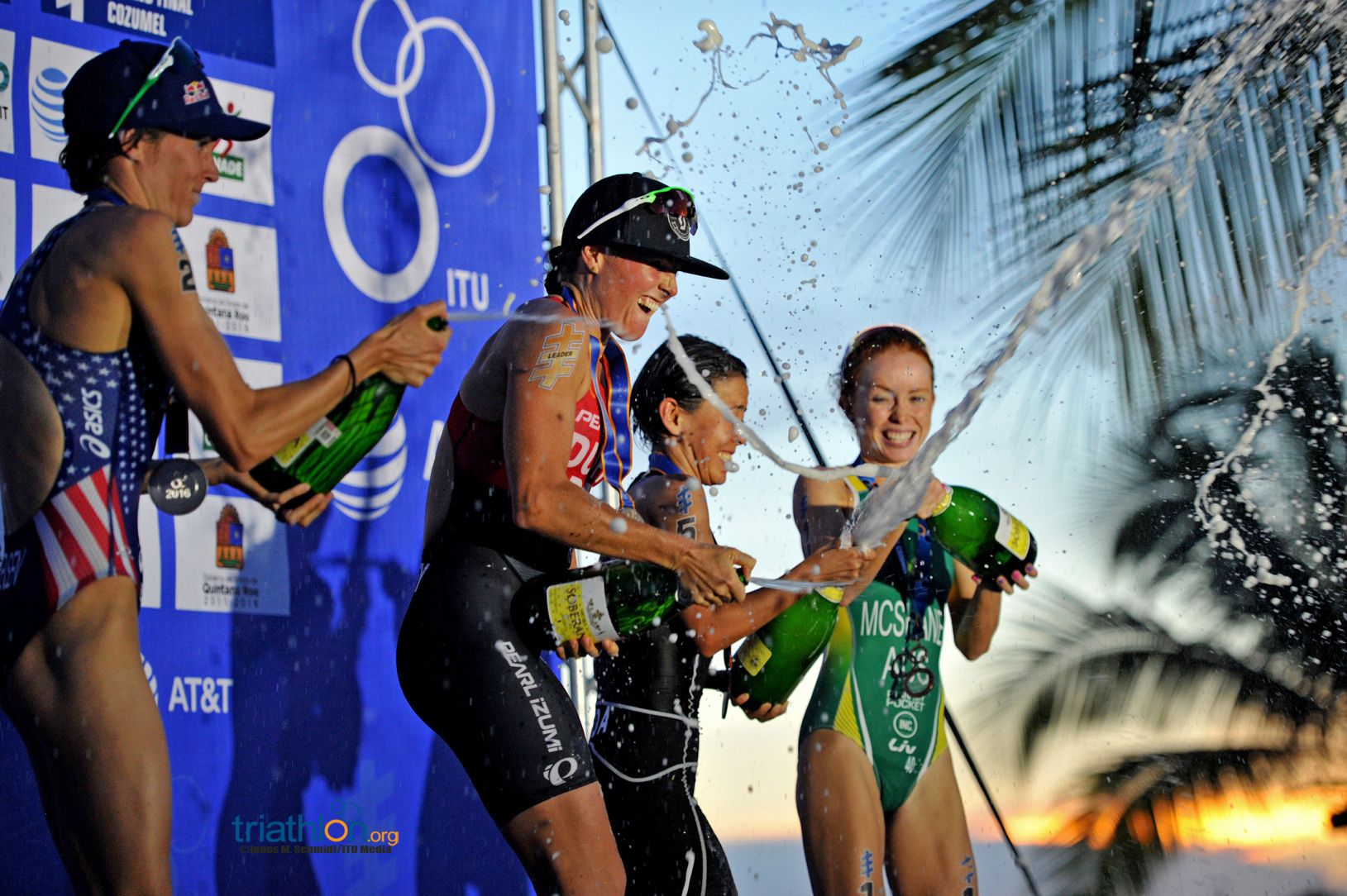 Charlotte Mcshane wants you to know one thing
"I wish people had told me a long time ago: 'Be patient and don't give up'. Normally everything does work out. No matter what you do, there's going to be disappointments. Sometimes you have to roll with it and not give up."
It's this furious determination through both victories and disappointments that has helped Charlotte Mcshane become one of the best athletes in Australia, as well as a well-rounded person. "I think perseverance is very important to have in every aspect of your life, not just in sport," she said. "It's quite important to just keep going."
Any young athlete should follow Charlotte Mcshane's career, and the incredible learnings she's garnered from her journey. By overcoming her difficulties in the heat, she's on track for some huge wins in 2017. Trizone wishes her all the best for 2017, and a huge congratulations for her and Brendan's recent engagement!