Classic showdown looms at the Port of Tauranga Half Iron Distance Triathlon
A classic showdown looms at the Port of Tauranga Half tomorrow, with triathlon royalty and a host of pretenders to the men's and women's long distance thrones eyeing each other up on the start line at Pilot Bay in Mount Maunganui. In the men's field it is generation versus generati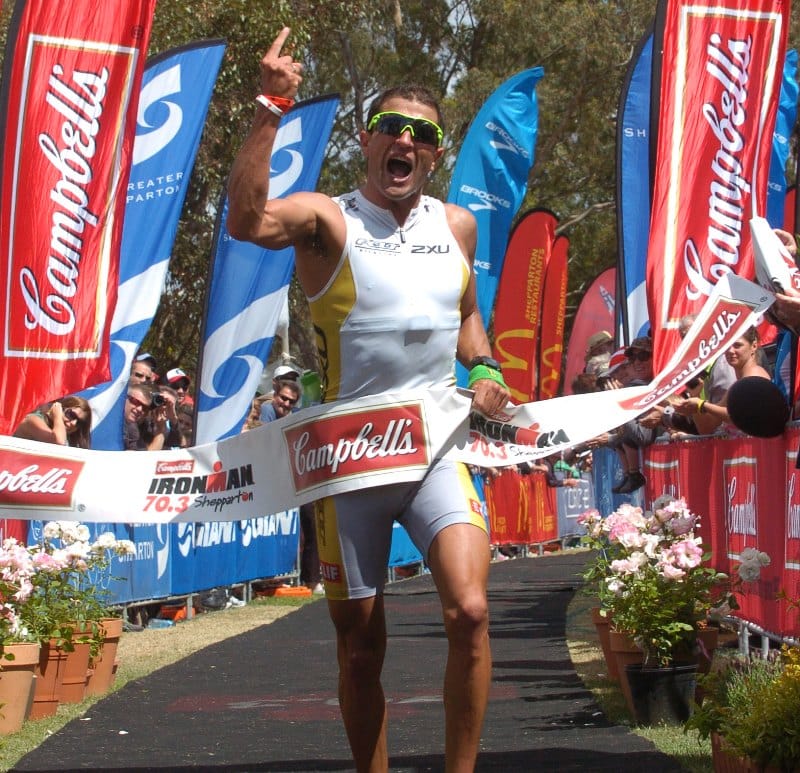 A classic showdown looms at the Port of Tauranga Half tomorrow, with triathlon royalty and a host of pretenders to the men's and women's long distance thrones eyeing each other up on the start line at Pilot Bay in Mount Maunganui.
In the men's field it is generation versus generation with ten time NZ Ironman champion Cameron Brown lining up against a bevy of challengers, including former world 70.3 champion Terenzo Bozzone.
Brown is looking to take his Port of Tauranga Half tally into double figures as well, having first raced at The Mount in 1998 in an event that serves as a perfect build up to his NZ Ironman campaign in March.
"I am looking forward to the Port of Tauranga half, as always I know the crowds will turn out and Sport Bay of Plenty will put on a great event for the competitors and those watching," said Brown. "I have enjoyed my build up and took the chance to relax in Whangamata yesterday, racing alongside my son Josh in a short event to turn the legs over while Braeden was also racing in a team so it was a nice relaxed way to finish preparation before driving down."
Bozzone has not been on the start line at The Mount for some time, but is eyeing up a big 2013, starting tomorrow.
"It has been 8 years since I last competed here and I am excited to be standing on the start line tomorrow morning. Tauranga is a holiday destination so the crowds for this race are always spectacular. The weather looks set for a hot one and the surf is rolling in nicely for a post race wave."
In the women's field it is all eyes on Jo Lawn as the time NZ Ironman champion takes on her greatest rival over the longer distance in recent years in Gina Crawford. Like Brown, Lawn is a multiple winner in the Port of Tauranga Half, with four victories to her name.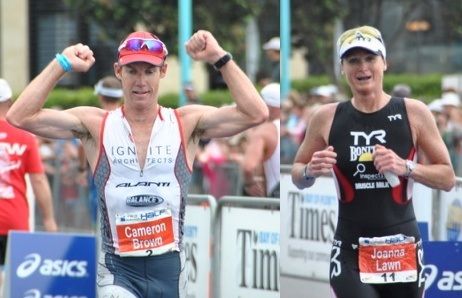 "I love, love, love this event! The atmosphere here at the mount is incredible. I feel the timing of the event in early January is fantastic. It feels like you're on holiday and doing a training day. It is stacked with fun and excitement the entire race course. I feel very privileged to have raced here sooooo many times and I feel very lucky to have been first across the line many times too!"
These four world class athletes won't have it their own way however, with a host of others capable of contending on the day, including three time winner this season Graham O'Grady (Kinloch), Luke McKenzie (Australia) and half distance expert Callum Millward (Havelock North). O'Grady is on fire right now and Luke McKenzie will also be a leading contender.
In the women's field a long list of dark horses includes Amanda Balding (Australia), Candice Hammond (Cambridge), Monica Dalidowicz (Canada) and Julia Grant (Ashburton), any one of whom can upset the two more fancied athletes in Lawn and Crawford "both of whom would call the longer Iron distance event their specialty.
One name that has gone under the radar is Hilary Wicks. Thanks to Rebecca Hoschke for a quick heads up. Wicks was 1st age grouper overall at Kona this year, 17th female overall and by all accounts is a very strong athletes with a huge future. Rebecca says that she is a great person to go along with it.
Racing gets underway tomorrow morning at Pilot Bay at 6.30am with the elite fields away before the huge contingent of age group athletes, all chasing NZ Long Distance Triathlon titles in the 24th running of one of the countries iconic triathlon events.
| | | | |
| --- | --- | --- | --- |
| Name | Race Number | City | Age Group |
| Andrew Small | 27 | AUCKLAND | Elite Male |
| Anthony Rule | 26 | victoria australia | Elite Male |
| Antony Gardiner | 24 | Hamilton | Elite Male |
| Brodie Madgwick | 9 | Auckland | Elite Male |
| Bruce Hunter | 30 | Auckland | Elite Male |
| Callum Millward | 2 | Havelock North | Elite Male |
| Cameron Brown | 1 | Auckland | Elite Male |
| Carl Read | 25 | Waitakere City | Elite Male |
| Daniel Plews | 8 | Auckland | Elite Male |
| David Bowden | 23 | Cambridge | Elite Male |
| Graham O'Grady | 5 | Kinloch | Elite Male |
| James Bowstead | 6 | Auckland | Elite Male |
| Luke McKenzie | 4 | Sunshine Beach | Elite Male |
| Matt Harrop | 20 | Wellington | Elite Male |
| Richard Speer | 28 | AUCKLAND | Elite Male |
| Rob Creasy | 21 | New Plymouth | Elite Male |
| Shanon Stallard | 7 | New Plymouth | Elite Male |
| Terenzo Bozzone | 3 | AUCKLAND | Elite Male |
| Tony OHagan | 22 | Auckland | Elite Male |
| | | | |
| Name | Race Number | City | Age Group |
| Amanda Balding | 12 | Sunshine Beach | Elite Female |
| Candice Hammond | 11 | Cambridge | Elite Female |
| Gina Crawford | 15 | Christchurch | Elite Female |
| Hilary Wicks | 13 | Papakura | Elite Female |
| Joanna Lawn | 10 | Auckland | Elite Female |
| Julia Grant | 16 | Ashburton | Elite Female |
| Monica Dalidowicz | 14 | | Elite Female |