News & Racing
Commonwealth Games Automatic Nomination On The Line As Elites Reunite On The Gold Coast
Sunday's Gold Coast Triathlon will see Australia's leading Elite females come together for the first time since last August's World Triathlon Grand Final rebuild for this year's Commonwealth Games.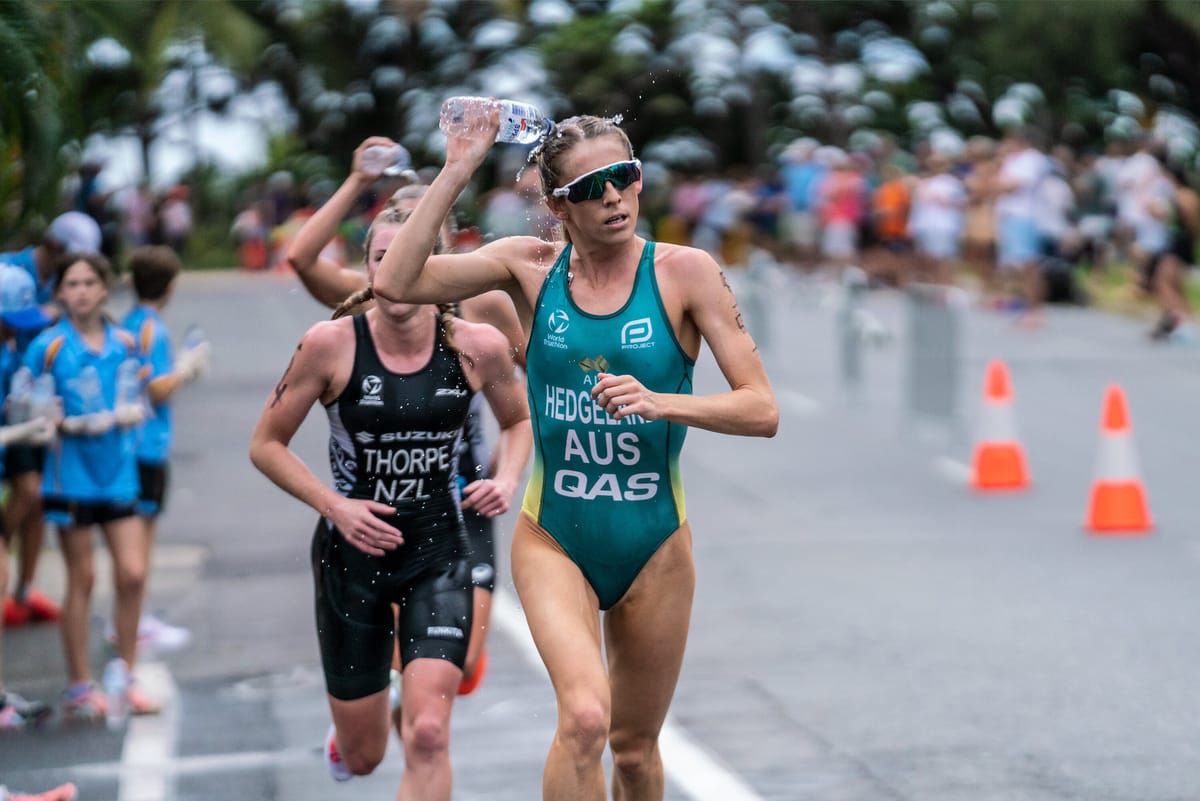 Sunday's Oceania Cup sprint race for Males and Females over a 750m swim, a 20km bike and five kilometre run course will be the first of two Commonwealth Games Automatic Nomination races – the next, the Yokohama World Triathlon Championship Series (WTCS) in May.
The winners of both the Elite male and female races on Sunday will receive an automatic nomination to Commonwealth Games Australia for the Birmingham team.
And the female race is expected to be a helter-skelter affair with a host of established stars facing an onslaught from young up and comers.
Two seasoned athletes, Natalie Van Coevorden and Charlotte McShane, and NSW Performance Centre's rising star Matilda Offord have been front and center in the Oceania Cup races in Devonport and Mooloolaba this season with Offord breaking through for her first two career wins in Elite company.
Twenty-two-year-old Offord started her season in electric form to breakthrough for that first Elite win over the Sprint distance course in Devonport with McShane second.
Before she toppled Van Coevorden and McShane in a close-up Standard Distance Mooloolaba Oceania Cup race two weeks later to send a clear message that she will turn up to the Gold Coast with runs on the board – and a catch me if you can attitude.
And waiting for them on the start line will be the Hedgeland sisters, Olympian Jaz and younger sibling Kira, fresh from their pre-season training camp in Thredbo, as they tackle their first race of the year.
It has been a major change in direction for the sisters, making the move from long-time coach Dan Atkins to the new Triathlon Australia Podium Centre under Head Coach, Joel Filliol.
After eight years with Atkins at the QLD Performance Centre on the Gold Coast – the coach who took her to her first Olympics, Jaz felt it was time for a change – and she made a tough decision to join Filliol's new group.
"The change has been really good. I had been with Dan (Atkins) for eight years; I started with him just after I went to my first Junior World Championships in 2013 and he took me to my first Olympics," said the older member of Australian triathlon's sister act.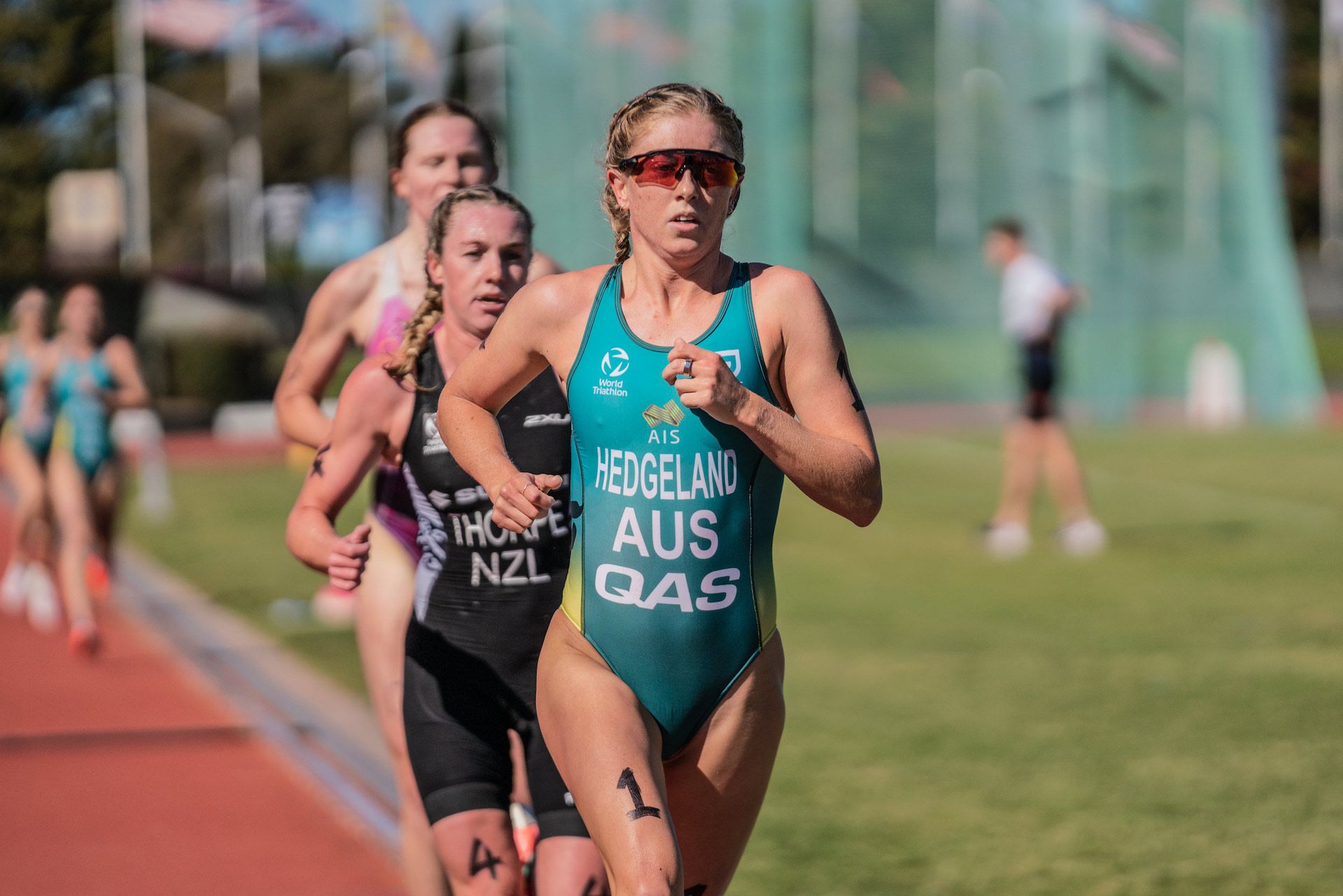 "I am so grateful for what we got to do together in those eight years but with a lot of reflection last year I felt like it was time to make a change for me personally to get the best out of myself.
"I felt like I needed the time off after my last race in Edmonton to push a big re-set button and a re-build button and I'm definitely keen to see where I'm at this weekend."
Sunday will be a case of blowing out the cobwebs a little bit but Jaz knows it's a long game.
"I hope this year is going to be a bit closer to normal and not as COVID affected and I'm really hoping to be overseas for five or six months and to compete consistently in the World Series races," said Jaz.
"So while this weekend is important it is the first step of many so I just want to take it as the first building block as we prepare for the rest of this year."
And Filliol's influence?
"I've learnt a lot from him already; a man who has coached many athletes to great heights; in fact 95 World Series podiums amongst his athletes as well as World champions, Olympic champions," said Jaz.
"I just wanted to learn; I want to learn as much as I can from him and those around him and I'm also excited over time, how much I can learn from Joel."
Younger sister Kira, an agonisingly close-up fourth in the Under 23 Worlds in Edmonton last September, is excited to get out and race and the first race of the season she says is always exciting.
"And what I've learnt is not to get too caught up in those things that don't quite go right, it is such a long game; there are so many races and so many opportunities," said Kira.
"Sunday will present the potential to have an amazing thing come your way; your first major team, that would be absolutely incredible.
"But if that doesn't happen you also know there's more chances and also just knowing it's the start of the year.