News & Racing
Craig Alexander launches cutting edge triathlon camp
Need some science behind your sweat, or a dose of inspiration from a triathlon legend? Want to spend two days picking Crowie's brain and getting to know him personally? There are a few spots remaining for Craig Alexander's triathlon training camp, to be held in Wollongong, just an hour f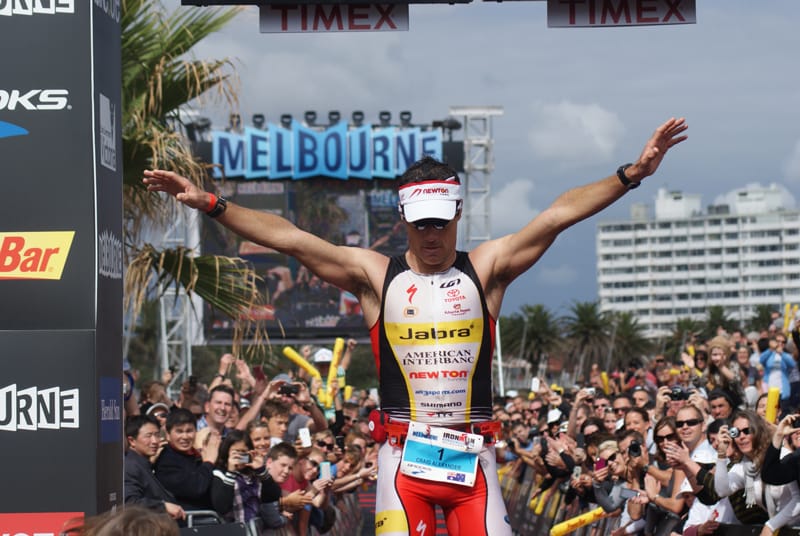 Need some science behind your sweat, or a dose of inspiration from a triathlon legend? Want to spend two days picking Crowie's brain and getting to know him personally?
There are a few spots remaining for Craig Alexander's triathlon training camp, to be held in Wollongong, just an hour from Sydney airport, from February 8 to 10. This will be a fun two days and an amazing learning experience.
The camp features professional testing from the University of Wollongong's biomedical science team, including a sub-maximal bike test and run gait analysis. They've secured external experts in nutrition and exercise physiology . . . and a surprise appearance from an Olympian is on the cards! National high performance coaching staff member Jamie Turner and NSWIS/ITU physiotherapist and bike fitter Alex Price are also on board.
Added to this will be plenty of access to Alexander, the three time Hawaii Ironman champion, via a formal Q&A session, hands-on involvement in training sessions and informal chats around the camp.
The three-day camp will be based at the University of Wollongong, an hour south of Sydney Airport, from February 8 to 10, 2013. The camp is open to all ages and ability, with tutorial groups graded according to experience and skill levels. Members of Triathlon Australia are being offered a substantial discount.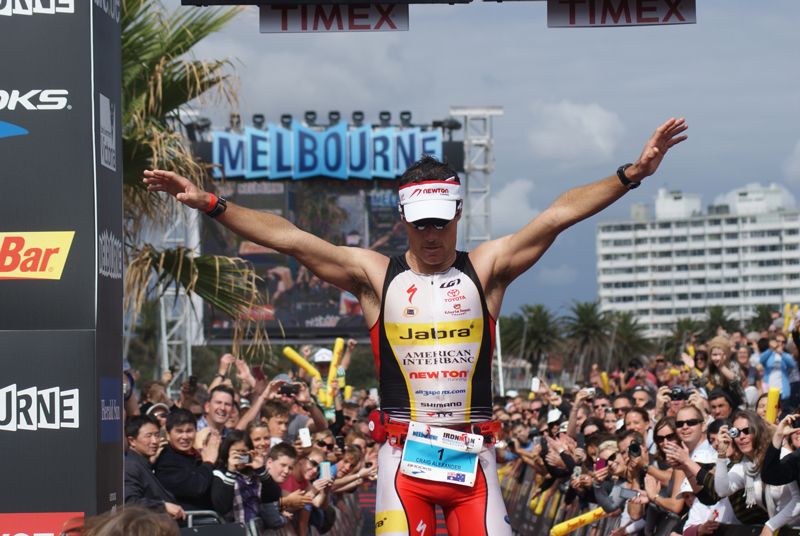 "As a full time professional athlete for over a decade I've been fortunate enough to train with, be trained by, and compete against some of the greats of our sport," Alexander said. "I  would like to be able to share what I know to help athletes at any level  and pass on some of the things I've learned  throughout my career . . . hopefully that can help people avoid some tough lessons. I genuinely love the sport "and the way in which it attracts people from all walks of life "so guiding and, hopefully, inspiring, a small and committed group seems like a natural progression for me.
"This camp will be a unique and personalised experience, exposing athletes to a scientific component not commonly available by way of sub-maximal bike testing, utilising the first-class facilities of the university. It will be an action-packed and fun couple of days and the aim is to walk away with some knowledge and practical tools, so that you can continue to improve and enjoy the triathlon lifestyle. I'm looking forward to being heavily involved and being part of the journey for those wanting to get the most out of themselves."
The camp, with numbers to be strictly limited numbers, includes:
All meals, including dinner at award-winning Lagoon Seafood Restaurant
2 nights twin share accommodation at Marketview Hotel (single rooms for an additional $70) Lectures by a nutritionist, exercise physiologist and bike fitting expert
Sub-maximal bike testingand gait analysis by the University's Biomedical Science team
Graded tutorial training groups of eight people each to ensure skill-appropriate sessions
Access to state-of-the-art facilities at the University of Wollongong
Q & A session, training tips and and  "war stories"  by Crowie
This would make the perfect Christmas present or  literally get you off to a flying start in 2013.  All-inclusive cost of $803 for Triathlon Australia members (or $895 for non-TA members)
To register, email your name and contact details to crowiecamps@barkingdog.net.au   Booking priority will be according to order of reply, so register now to ensure you don't miss out. Visit www.craigalexander.net for further details as the camp is finalised.