Defending Champion Craig Alexander launches Ironman Melbourne Campaign
MELBOURNE, Australia (February 25, 2013) – The Minister for Sport and Recreation Hugh Delahunty joined defending IRONMAN Melbourne champion Craig Alexander today to launch the 2013 edition of the URBAN Hotel Group IRONMAN® Asia-Pacific Championship Melbourne on Sunday 24 March 2013. Last years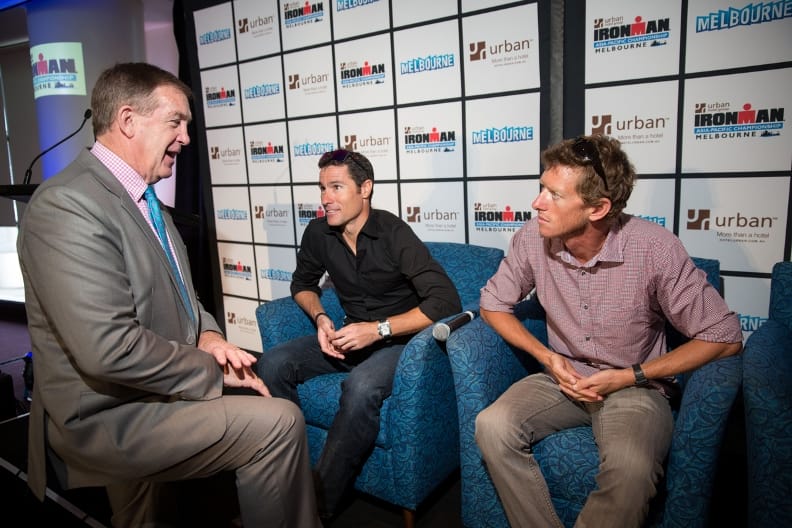 MELBOURNE, Australia (February 25, 2013) "The Minister for Sport and Recreation Hugh Delahunty joined defending IRONMAN Melbourne champion Craig Alexander today to launch the 2013 edition of the URBAN Hotel Group IRONMAN ® Asia-Pacific Championship Melbourne on Sunday 24 March 2013.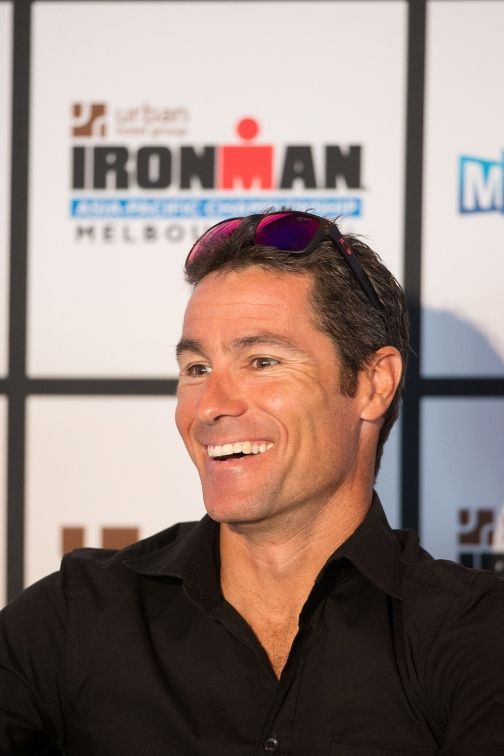 Last years' race saw thousands of Victorians turn out to support the 1500 competitors cover the 226km course from Frankston to St Kilda.
Just days after the end of the inaugural event, the 2013 race sold out in just 4 minutes and 57 seconds. This year 2200 athletes will undertake the 3.8km swim, 180km cycle and 42.2km run –
the best will take around 8 hours, while others take the full 17 hours allocated.
Mr Delahunty said he was pleased to see people eager to participate in this year's event.
"I am excited to see participants from across Australia and around the world taking up the challenge of competing in this test of endurance. Events such as this inspire more Victorians to become more active, more often," he said.
"The Victorian Government is proud to have Melbourne IRONMAN as part of our world renowned major sporting events calendar, providing a boost for the economy, sports participation and further showcasing our breathtaking State and love of sport to the rest of the world," Mr Delahunty said.
Alexander said he is looking forward to again racing in Melbourne.
"For me anytime you get to come back and defend a title that's a good thing. It's about coming back and honouring the title."
'I probably haven't done the volume of work I did last year but I'm a year older and don't really need to.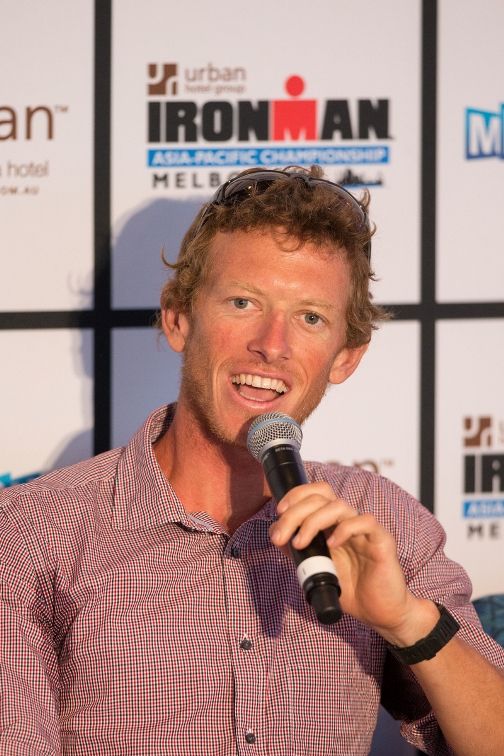 Alexander, who broke the magical eight hour mark for the first time at last year's race also sent an ominious warning to his competitors.
"I haven't had as many distractions as I had last year, so I feel like my preparation this year has been better"
2012 women's champion Caroline Steffen is also back to defend her title.
Alexander will be joined on the start line this year by the Ironman World Record holder Marino Vanhoenacker from Belgium.
Vanhoenacker set his 7 hours and 45 minute record at IRONMAN Austria in 2011.
"It's going to be a cracking field, they certainly don't make it easy for me," Alexander said.
Also in attendance at today's official launch was local hope Luke Bell, who is hoping to transfer his good form from his second place at the recent URBAN Geelong Long course into a podium at Melbourne.
"It's great to be racing at home. There is a great feeling out on Beach Road right now with all the people out training. The run last year went right past my front door in Sandringham," Bell said.
URBAN Hotel Group IRONMAN Asia-Pacific Championship Melbourne will be held on Sunday, March 24, 2013.
The 226km race will take place in Melbourne's South East and Bayside suburbs. The course will include a 3.8km swim in the Frankston Foreshore, a fast and smooth 180km bike on the EastLink motorway and 42.2km Brooks run from Frankston to the URBAN Hotel Group IRONMAN Asia-Pacific Championship finish line, located at the iconic St. Kilda Catani Gardens.
For further event details: www.IRONMANmelbourne.com.