Gear & Tech
Dimond Bikes adds Jordan Rapp & Jesse Thomas to their roster
Dimond Bikes, operating as part of Ruster Sports, LLC is pleased to announce a five year partnership with five-time Ironman Champion and ITU Long Distance World Champion, Jordan Rapp as well as four-time Wildflower Champion and two-time Ironman 70.3 Champion, Jesse Thomas. Ruster Sports founder, and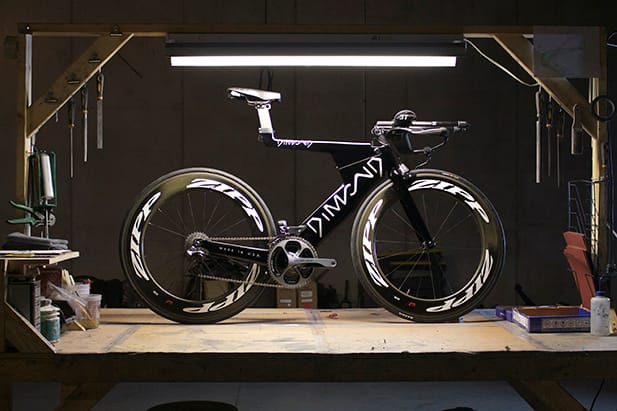 Dimond Bikes, operating as part of Ruster Sports, LLC is pleased to announce a five year partnership with five-time Ironman Champion and ITU Long Distance World Champion, Jordan Rapp as well as four-time Wildflower Champion and two-time Ironman 70.3 Champion, Jesse Thomas.
Ruster Sports founder, and two-time Ironman champion, T.J. Tollakson describes signing Thomas and Rapp as a marker of the brand's growth among top tier riders and his vision for the Dimond bike. Jordan and Jesse are the one-two punch that further legitimizes Dimond as the industry leader in technological innovation and data driven performance. We are very excited with these two smart athletes who will add immense value to our company both on and off the bike.
Thomas holds a Masters of Engineering degree from Stanford University, writes a monthly column for Triathlete Magazine, and is the CEO & co-founder of Picky Bars, a nationally distributed performance and real  food bar company in its 5th year of business. Rapp holds an engineering degree from Princeton University, writes for LAVA magazine, and is the CTO of Slowtwitch.com, a widely popular endurance news website.
Rapp talked about his new ride from a champion's point of view, "Its unique beam design coupled with intelligent tube shapes offers a demonstrable  aerodynamic advantage, which is becoming harder and harder to find. The  modular nature of the bike makes it an ideal platform for continuous  development and improvement. I'm excited as both an athlete and engineer to  be working with the Rüster team and their US-based production facility.
Thomas shares a similar sentiment,
As a fellow business owner, I've followed TJ's progression with Ruster Sports and Dimond over the past couple of years with intense interest. I was incredibly impressed with his team during a visit I took to the headquarters this winter. I put a lot of effort into vetting not only their current products, but their vision for  the future. Ultimately, it was an opportunity that I really wanted to be a  part of, both as an athlete and as an entrepreneur.