Interviews
Dr. Dan Plews journey to world class coach and personal racing success
Dan Plews passion for sport has seen him coach esteemed pros such at Javier Gomez, Jan Van Berkel, Chelsea Sodaro and Pablo Depena. In 2018 he broke the amateur course record at the World Championships in Hawaii, Kona, winning in 8 hours and 24 minutes.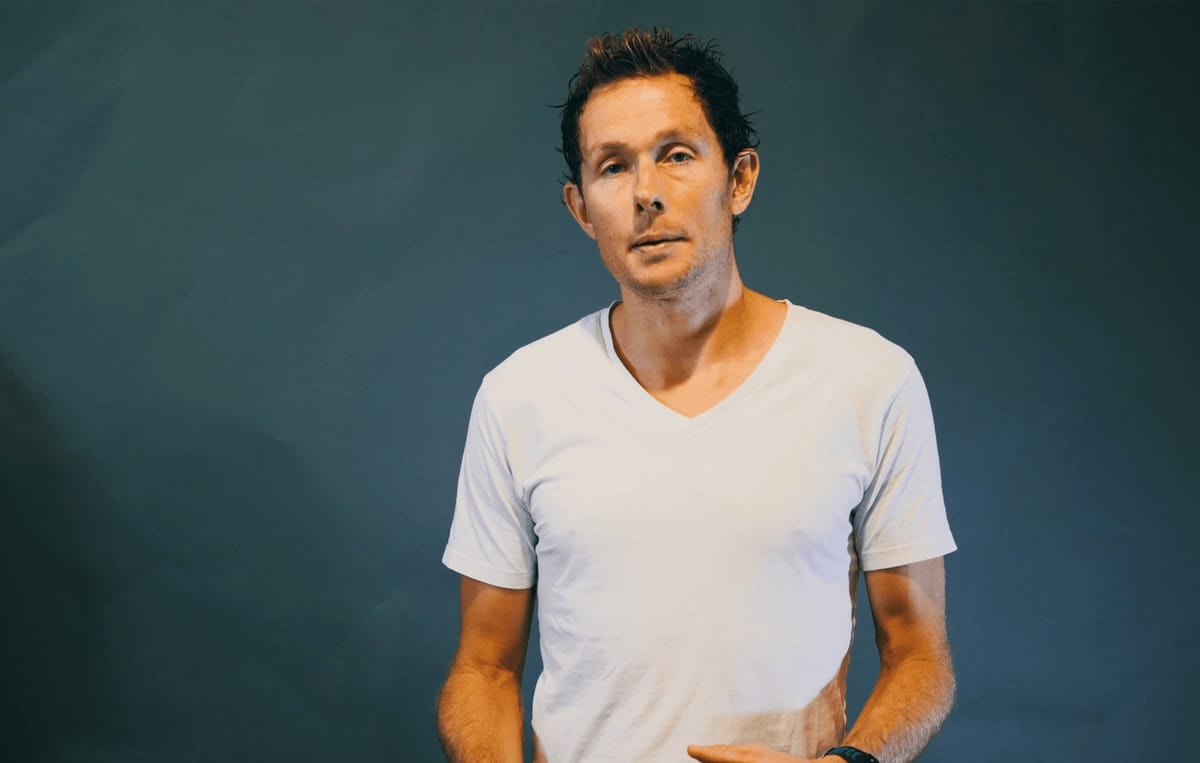 From calling himself a 'really bad student at university' to becoming one of the most sought-after scientific minds regarding endurance sports on the planet. Dan Plews chatted with us out of the closet and tells us how he made both coach and (until this point), the fastest ever amateur over the World Ironman championship course in Kona Hawaii.
With his dad being a triathlete himself, Dan's passion for endurance training started from early age on. In our interview, he remembers well when this passion took a more scientific turn at the age of 13.
"We had just arrived at Club La Santa, a family holiday resort on Lanzarote that was super sport-focused. You basically just went there to train all day", Dan remembers.
But it was more than just a place where he could work out—it was also a place where he could learn more about fitness and exercise science. And one of the most fascinating things he learned? The Conconi Test. 'This is basically a test that is thought to identify the anaerobic threshold. The test just gets harder and harder until you see a deflection in heart rate. I just remember being fascinated by what the test all means and how it could be implemented in training to improve my performance.'
From this point onwards, it was a natural progression for Dan to follow his passion for endurance sports and pursue a career in sport science. So he went ahead and did his undergraduate at Loughborough University, one of the best universities for Sports Science in the world.
"To be honest I was a bad student. I didn't go to many lectures and I was mainly concerned about my own training."
Dan was focusing his time on training with the national team, as it was also one of the British Triathlon Federations High Performance Centres. Still, Dan managed to get a 2nd class honors and received a scholarship as an assistant coach under the British triathlon foundation at Leeds University. 'This was the point when I really started to apply myself to my studies.' After completing his MSc degree, Dan moved to Singapore to work as an applied practitioner and complete his PhD.
Today, he is still active in academic research, with over 60 peer-reviewed publications to his name and being cited over 3127 times in the scientific literature.
Besides his academic career, Dan still loved (and still loves) every aspect of training, meaning not only the training itself, but also the monitoring, diet and science all around it. Dan says that he doesn't believe in the word "sacrifice". 'Everything we do is a choice in life, and of course, training is no different', thus he rarely complains about having to train.
"I often find myself going to bed early, so the morning comes faster, and I can train again. I even get annoyed when it comes to tapering time; I have to train less!"
According to Dan, the road to success is to not think about the result – only the process, The teachings of Hinduism call this is a "detachment mindset". The goal is making that road as thought out and well planned as possible. Leaving no stone unturned. With this type of mindset, it's hard to fail as you're simply ticking off boxes (whether that be completing all your sessions, getting to bed on time, or removing sugar from your diet):
'Have goals, YOU have control over. In contrast, you have no control over winning; the result will always be what it will be.'
With this mindset, Dan's original goal was to compete in the 2017 Ironman World Championships, when life suddenly threw a curve ball:
'In 2017 the target was to go to Kona and have a good crack, however, as events would have it, we were fortunate enough to have our little Bella born on the 2017 race day!
After this event, they committed as a family to get back to Kona in 2018 and have a great race Dan could be happy with. With a newborn, they knew this wouldn't be easy, but having consistent support from his wife Kate was key. 'I've seen this time and time again with many successful athletes across a variety of sports. While it may sound cliché, I truly believe that "behind every man, is indeed a better woman'.
And Kona 2018 Ironman World Championships sure was one to remember, winning the age-group race overall and breaking the age-group course record in 8:24:36.
Dan's work isn't just restricted to Traithlon. He had worked closely with athletes who have won more than 25 World and Olympic titles. In sports such as rowing and Kayak. Dan was also the Head of Physical Performance for the New Zealand juggernaut Emirate Team New Zealand when they won the Americas Cup in 2021. Dan has coached multiple Ironman Triathletes under the coveted sub 8hr mark and recently has taken over the reins of coaching of 9 times world champion Javier Gomez.
However, serious racing is off the table for the time being. Besides being a dad, scientist and coach, Dan focuses on his own training program Endure IQ where he aims to share everything about the science of endurance performance.
"After Kona I finally felt like I got the combination right. Now I want to empower others with the understanding needed to find their ultimate performance as well."