News & Racing
Dubrick, Mello Win 42nd Escape From Alcatraz
Athletes Marc Dubrick and Vittoria Mello have emerged victorious in the iconic Escape From Alcatraz in San Francisco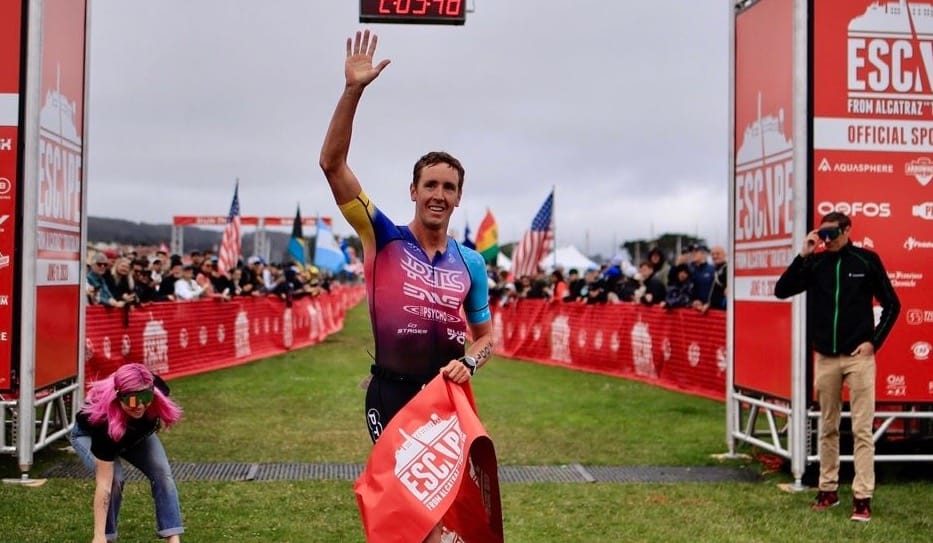 Why it matters: Marc Dubrick and Vittoria Mello have won the 42nd Escape From Alcatraz.
Setting the pace: This weekend in San Francisco, over 2,000 athletes gathered for the 42nd Escape From Alcatraz. Starting with an Aquathlon on Saturday and culminating in the full triathlon on Sunday, the city was buzzing with energy.
What they're saying
"This is definitely the biggest win of my career," said Marc Dubrick. "I love the sport and being able to compete again and hopefully, this leads to bigger opportunities down the road."
"The sand ladder posed the greatest challenge in the race for me today," said professional athlete Vittoria Mello. "This race was great to be a part of leading the way for my aspirations to secure qualification for the upcoming Olympics again."
By the numbers
2,000: The number of athletes who participated in the event.
1.5: The number of miles swam from Alcatraz Island to the shoreline of Marina Green.
18: The number of miles biked through the Presidio.
8: The number of miles run out to Baker Beach and back.
200: The number of steps in the Sand Ladder to the finish line.
Between transition
Saturday's Aquathlon, now in its third year, has been gaining popularity as a prelude to the official triathlon. This event saw Cedric Callebaut and MacKenzie MacDonald winning in the men's and women's divisions, respectively.
Through Time: Last year, the race was conducted under unfavorable weather conditions. However, this year, the weather was much more cooperative, with the sun making occasional appearances, highlighting the bay's picturesque beauty.
The bottom line: This event continues to be an iconic fixture in the global sporting calendar, attracting athletes worldwide, from rookies to seasoned professionals, and providing an exciting spectacle for the city of San Francisco.