News & Racing
ETU Long Distance Triathlon Championships at Challenge Roth
The stronghold of triathlon, Challenge Roth, will host the official ETU European Long Distance Championships for the first time on 8 July 2012. Over 3,000 individual participants and 650 relay teams from 62 nations will take part in the "best old race". They will be cheered on by 180,000 spectat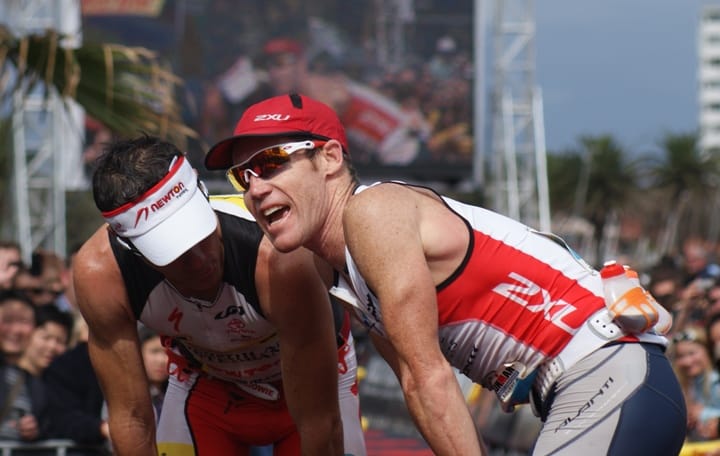 The stronghold of triathlon, Challenge Roth, will host the official ETU European Long Distance Championships for the first time on 8 July 2012.
Over 3,000 individual participants and 650 relay teams from 62 nations will take part in the "best old race". They will be cheered on by 180,000 spectators along the course and at the Triathlon Stadium. The race starts at 6.30am with the 3.8km swim in the Main-Donau-Canal, and continues with a 180km bike and the final 42.2km marathon run. Challenge Roth is renowned for its fast course and the winner is expected to cross the line in less than the magic eight hours with an eye on the world record time of 7:41:33 set by Andreas Raelert (GER) in Roth last year. The women's world record was also established in Roth: British athlete Chrissie Wellington undercut her own record for the third time in 2011, and finished in a time of 8:18:13.
Challenge Roth again features a strong pro field such as Timo Bracht (GER), seven-times Ironman winner and fifth-place finisher in the last Hawaii race, multiple iron distance champion Cameron Brown from New Zealand, and Mike Aigroz from Switzerland, as well as Julia Gajer, new half-distance European Champion and second-place finisher of last year's Challenge Roth, Sonja Tajsich from Regensburg (best German female triathlete in 2011 Ironman Hawaii), and Rachel Joyce, current long-distance Word Champion (GBR). The event will also feature a huge family festival including a triathlon expo at the Roth Triathlon Park, a big party on Friday presented by the BAYERN 3 radio station at the Roth market place, and the Finish Line Party after the race on Sunday night concluding with a spectacular firework display at around 10.45pm.
Challenge Roth Pro Starters "Men
Timo Bracht (GER)
Cameron Brown (NZL)
Keegan Williams (NZL)
Felix Schumann (GER)
Mike Aigroz (SUI)
Andrej Vistica (CRO)
James Cunnama (RSA)
Lothar Leder (GER)
Georg Potrebitsch (GER)
Jamie Whyte (NZL)
Stephen Bayliss (GBR)
Challenge Roth Pro Starters – Women
Julia Gajer (GER)
Rachel Joyce (GBR)
Belinda Granger (AUS)
Sonja Tajsich (GER)
Nicole Leder (GER)
Gina Crawford (NZL)
Lucie Zelenkova-Reed (CZE)
Rebekah Keat (AUS)
Yvette Grice (GBR)
Wenke Kujala (GER)