Adventures
Extreme athlete Jonas Deichmann completes leg two of his Triathlon around the world and future route still uncertain
German adventurer Jonas Deichmann has completed leg 2 of his Triathlon around the world and reached Vladivostok after 17,000 km and a challenging winter crossing of Russia by bicycle. He had started his circumnavigation despite the Covid pandemic. His further route is still uncertain as he is facing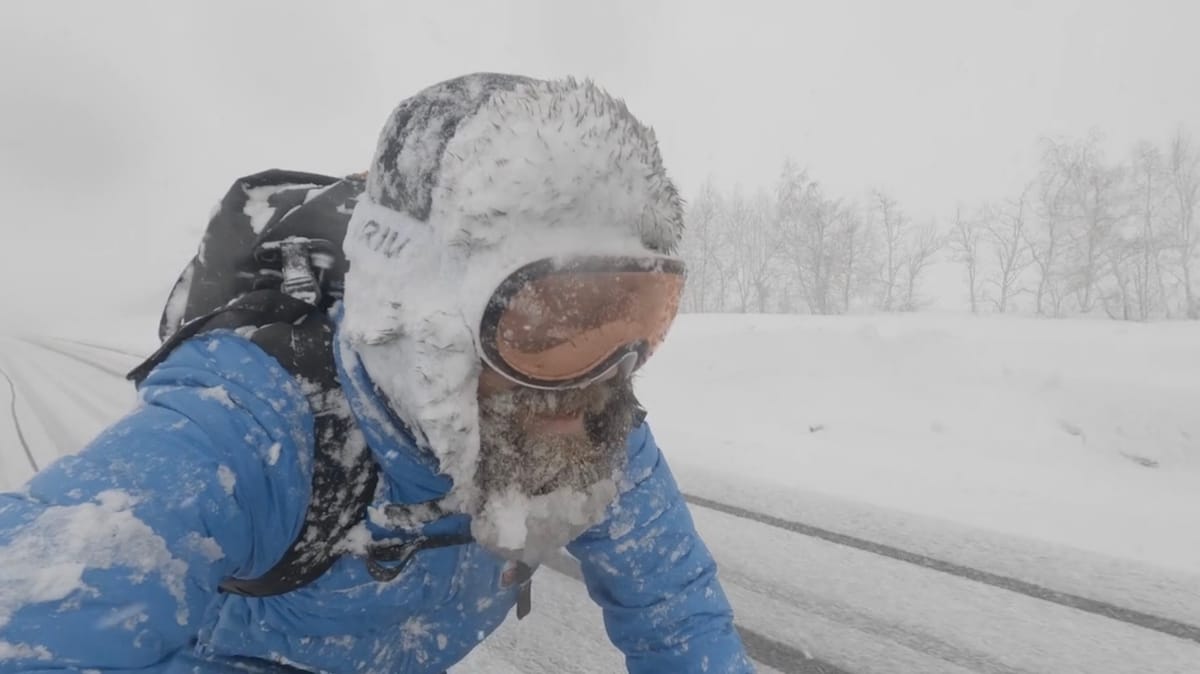 Deichmann started his project on the 26th of September in Munich. He cycled across the Alpes to the Croatian coast and then swam 460 km to Dubrovnik completing the longest swim ever without a support boat in 54 days. Deichmann continued cycling Eastwards from Dubrovnik with the goal of reaching the Pacific in spring.
Due to the pandemic and border closures the adventurer had to adapt his route several times and needed to detour to the long and hazardous route across Ukraine and Russia. In the Western part of Russia he faced deep mud and horrible road conditions as he tried to avoid the life threatening main roads with heavy traffic. Further East he faced Siberian winter conditions with snow storms, extreme cold and vast wilderness. As always Deichmann is undertaking his adventure unsupported and carries all his gear himself. "Cycling across Russia in winter has been an amazing way to have an absolutely miserable time", summarizes Deichmann.
Today the extreme athlete reached the Pacific town of Vladivostok together with filmmaker Markus Weinberg who has accompanied him for the past week. And received a great welcome by the local cycling community.
As the next stage Deichmann will cross the Pacific and is currently looking for a sailing boat. Since the entry into US or Canada seems almost impossible due to Covid he is now planning to run 5,000 km from Tijuana to Cancun across Mexico. His arrival back in Munich is expected in the end of the year and he will have covered the equivalent distance of 120 times Ironman by then.
The extreme athlete already holds several world records and has completed all big continental crossings by bike in record time: Eurasia from Portugal to Vladivostok in 64 days, the legendary Panamerica from Alaska to Argentina in 97 days and the route from North Cape to Cape Town in 72 days – a month faster than the prior world record.