News & Racing
Fireworks set to go off at Ironman 70.3 Boulder
World Champions & Olympic stars to clash in a thrilling Ironman 70.3 Boulder race, heralding new champions in a pro-packed weekend.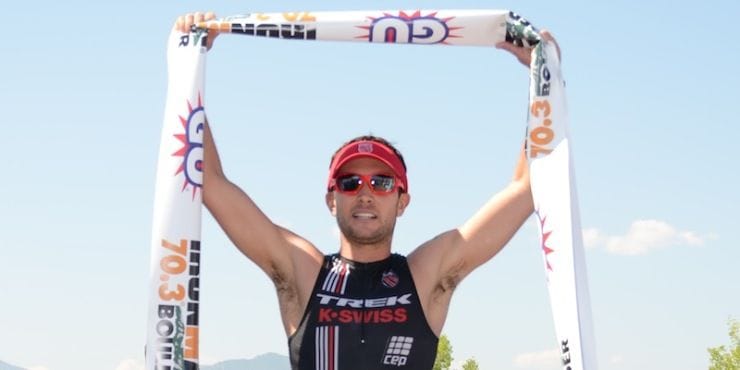 Both men's and women's races at the 2013 Ironman 70.3 Boulder race this forthcoming weekend are stacked. Taking place in the adopted backyard of numerous professional triathletes, the race with see World Champions, Olympic stars, and up-and-coming guns go head-to-head.
Here we'll take a look at the contenders who'll toe the line on the edge of the waters of Boulder reservoir on Sunday morning.
Women's Race Picks
This race will see one of the best fields assembled off the Big Island all year. With defending champ Liz Blatchford out, we'll have a new titleholder of this backyard championship on Sunday. As we approach the pointy-end of the season, many eyes will be on Leanda Cave. The 2012 Ironman and Ironman 70.3 World Champion, and current KPR leader will start the race with a big target on her back, but will not be the only one on the radar.
Aussie Melissa Hauschildt, 2013 ITU Long Distance World Champion and former Ironman 70.3 World Champion, is in good form with a couple of big wins under her belt so far this year. Petite Canadian Angela Naeth has been in stellar form with three Ironman 70.3 titles to her name; we can expect her to be a minute or two down out of the water, but light up the Boulder bike course and post a lightening fast split at altitude.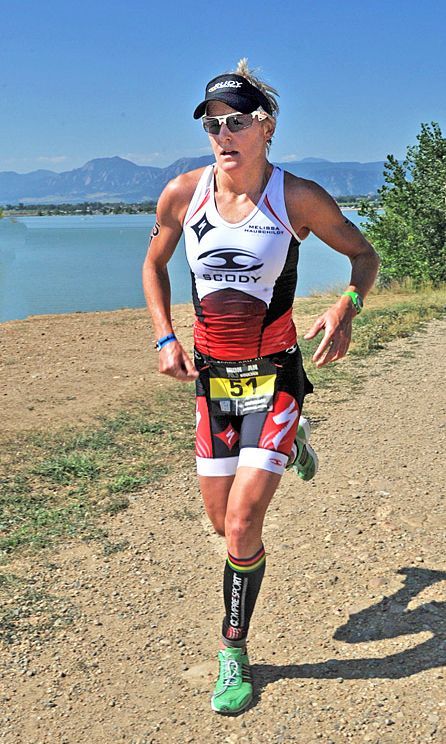 Brit Rachel Joyce, a perennial Kona favourite, will be in the mix all day at the front of the race, and, barring a poor day, should reach one of the podium steps.
Interestingly, fellow Brit Julie Dibens is making her first long-distance appearance since the 2011 Ironman World Championships, where she succumbed to a foot injury after building a 20-odd minute lead off the bike. Dibens has spent the last 18-months recovering from foot surgery and, recently, competing in some Time-Trial events against professional cyclists, as well as making an appearance on the Xterra circuit in recent weeks to mark her return to multisport. We can expect Dibens to be out of the water up the front, not too far behind Ironman Brazil Champion Amanda Stevens, and attempt to build herself a lead on two wheels. That being said, it will be her first race back on the circuit so we may not see 'Dibs' in podium contention just yet.
American Amy Marsh has had a great year so far, so we can expect her to be in the mix, also, along with Aussie Kat Baker. Baker will look to get a good run split under her belt this weekend, and really test herself against this field.
Men's Race Picks
Like the women's race, the race is stacked. 34 professionals will be vying to take the win, including defending champion Joe Gambles from Tasmania. Gambles has won here twice before and holds the course record, so knows what it takes to take the W and will be tough to beat. That being said, prior years' races have not quite seen the same depth as the field that will start Sunday's race.
On the second step of the podium last year was American Jordan Jones. Jones has had some mixed results this year, but has also had some good wins including NYC Triathlon a few weeks ago, and 5150 Kansas back in May. Jones will be looking to get his first 70.3 title of the year, in a race he seems to enjoy.
Long-time Boulder resident, Australian Greg Bennett will wear the number 3 bib on the back of a cracking season so far. Bennett has two wins and a second on the 70.3 circuit already this year, so will be marked as the biggest dangerman of the field.
Fellow Australians joining the charge include the likes of Paul Ambrose, James Seear, Paul Matthews, Leon Griffin and Joey Lampe. All of these men have the capacity to be in the mix and will certainly content for the gong.
Kiwis Callum Milward and Bryan Rhodes will likely be out of the drink early and up front from the get-go, so look for these guys to push the pace.
Ironman Champion Ben Hoffman (US) is likely to set a cracking pace on the bike aboard his Shiv, after taking the win at Ironman Coeur d'Alene this year on the back of a big bike ride. Ironman 70.3 US Pro Champion Kevin Collington has had a breakthrough year and will no longer be racing under the radar; we should nevertheless expect a great performance from the former Olympic hopeful. Ironman Canada champion, American Matt Russell, will also look to make time up on the front guys once out on two wheels, in order to be in contention come T2. Young rookie pro Drew Scott will be a darkhorse in this race, his hometown 70.3. As an age-grouper in 2012, Scott finished 12th here in Boulder after clocking the fastest time at Buffalo Springs 70.3 a few weeks earlier.
Down to race also is Drew Scott, son of 6 time Ironman World champion Dave Scott.