Interviews
Flora Duffy: Behind the Athletes' 2017 success
Flora Duffy is the ITU World Champion, again. Trizone caught up with Duffy to discuss everything from injury to insight into her own training. "Coming into this year, there was a lot more spotlight and expectation placed on me," said Duffy, and she's not wrong. After winning ITU, ITU Cross and Xterr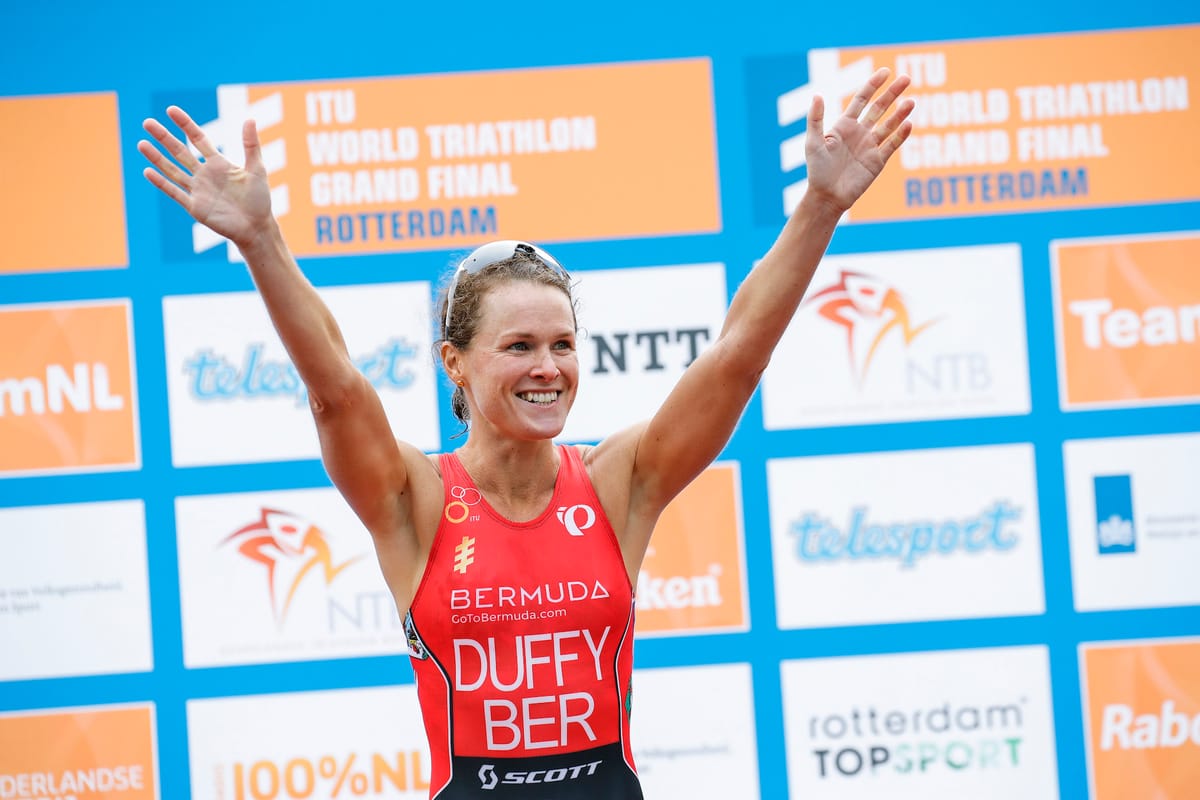 Flora Duffy is the ITU World Champion, again. Trizone caught up with Duffy to discuss everything from injury to insight into her own training.
"Coming into this year, there was a lot more spotlight and expectation placed on me," said Duffy, and she's not wrong. After winning ITU, ITU Cross and Xterra in 2016, Duffy was the target of every woman on the ITU circuit. With so many of her key competitors pregnant and unable to compete, Duffy's field became more concentrated. "Usually there are other girls around to spread the spotlight, and the pressure," Flora told Trizone.
Starting the year injured
"I started this year injured, and really didn't want to be a one-hit-wonder," said Flora, "starting the year injured was frustrating, and my injury was pretty serious." Duffy was forced to pull out of the year's first WTS race in Abu Dhabi due to her hip injury.
"I was luckily able to come out the other side," said Duffy, almost forgetting it was her hard work at rehabilitation that got her back to racing.
"Coming into Yokohama I'd missed the first two races, which I thought might have taken some of the pressure off me.
But it was the opposite! It was like 'the world champion is back!'" said Duffy.
Consistency is key to Duffy
"A lot of people aren't able to back it [a huge year of winning] up," Duffy explained, "being consistent year after year seems to be more of an issue on the women's side."
One element of Duffy's consistency is her ability to inject her own input into her training. "Over the last few years I've taken a bit more accountability for my training," said Duffy, "I've been trying to understand why I'm doing everything. It's not just about getting onto Training Peaks and just doing it, but last year I started to question things a bit more and bring my own ideas to the table. It's been really great," said Duffy.
"I think if you're a pro, you should be taking lots of accountability for your training and your sessions."
Partner Dan is a key person in Duffy's team
Duffy has a small but mighty team with her, and a key player is her partner Dan. "Dan watches most of my races, so he can see first-hand where the gaps are, and where races are being won and lost," Duffy told Trizone. This valuable relationship has helped Duffy develop her own insight into her racing.
"A coach can tell you, but until the athlete knows what they need to do, it's not going to happen."
Preparing for the worst
"We discuss most of the race scenarios and know what I'll do in each of them," Duffy said of her working relationship with Dan. "That really helps because I have my plan for everything that could occur."
It's not just positive scenarios either, Dan and Duffy set plans for everything. "If I bomb the swim, the plan is first, 'don't panic,'" laughed Duffy, "do this, this and this."
How Duffy stays grounded
Despite the huge pressure Duffy faces as the world's top female ITU athlete two years running, she tries to stay grounded. "We race high-pressure races all year," said Duffy, "so I try to remember it's just swimming, bike and run. I tell myself it's not that bad, I've been doing it all year."
That makes it very different going into Rotterdam. I've raced Ashleigh [Gentle] all year," said Flora. "That gives me confidence, but everyone's different."
Running off the bike is Duffy's new superpower
Duffy's racing has come together in 2017 with flawless precision and strategy, and it's the one thing that Flora Duffy is noticeably proud of. "I've developed to be able to run well after such a hard swim and bike. It's something I don't get enough credit for," said Duffy proudly.
A key part of Duffy's strategy is getting to the front of the swim. "My plan is always to get a small group away. That's always the plan. You have to be at the pointy, pointy end of the swim to really execute that perfect swim/bike break. I always look to get a little group away."
That's a whole different skill to develop; being able to put yourself in that pointy position in the swim.
What is the pointy end? It's the top five Duffy says. "It's different to being just in the front pack. I swam in the front pack in Hamburg and I came out of the water in 10th. Then you're deep in the front pack and you have to work a lot harder to get away," said Flora.
Being the world champ means a target on your back
Being the world champion of everything means Flora constantly has a target on her back. "When I do get away in the main group, I have to figure out how to get away. That's harder because I'm such a marked person when I'm in a group," said Flora.
In Montreal, Flora came out of the swim in 11th place and set to work on the bike with a huge target on her back. "The girls ahead of me knew I was coming at some point. One or two spectators shouted 'Flora's coming. That's the wheel you want.' I was not having a great day that day."
In my head, I was thinking 'you should be riding as hard as you can right now, not looking behind at me.
As Flora breaks away in a race, she decides who she's going to bring with her. "That's probably what Neal and I discuss the most. We chat about things like – do you leave one or two people on the front a little longer? That's when the real bike racer in Neal comes out; it's what we'll be working on next year."
Flora Duffy's technical preparation for the World Championships
Preparing for Rotterdam, Duffy worked on the technical aspects of racing. "We practised lots of corners, lots of surges, lots of U-turns. We worked on coming in slow to corners and really having to push big power out of them," said Flora Duffy. "I knew it was going to be extremely technical and have a lot more surges."
We wanted to know exactly what she worked on, so here it is.
We worked on short intervals, with short rest then high power. We mixed that in with threshold work. I've tried to work on my flat power as we race mostly flat.
One training session in particular sticks in Duffy's mind. "We did moto pacing between two motos [motorbikes] I'd be behind one moto, and Neal would beep and I'd spring up to the next one. There was no specific 20-second rest or anything," said Duffy, "it was just whenever Neal or the other coach on the other moto felt like pressing the button."
Boulder is the best training environment
Boulder is a well-known training hot spot for some of the world's best triathletes, but we always wondered why. Flora Duffy says it's about her training companions and her program. "I've created my own swim program based on what's available to me," said Duffy, "some include Julie Dibens sessions; one is more aerobic and one is top end speed. I do my threshold swim with two training partners."
Boulder has it's own celebrity triathletes, and the Saturday morning 'who's who of Boulder' is an open water swim session for pros only. "It's a nice mix of a lot of different people. It's mostly long course guys and ITU girls,"
Being surrounded by countless other pros works for Duffy. "It doesn't bother me being here with a lot of other pros. I think that's because they're all long course."
"Things may be different if I had a lot of my short course rivals around me every day."
Duffy's team is small but mighty
Far from those athletes who are followed around by giant entourages to inflate their egos, Flora Duffy just gets the work done. "I'm pretty low key. I don't like the thought of having a big entourage and making a scene," said Duffy. "My team is pretty tight-knit."
Duffy's tight team is made up of a few key people:
Neal Henderson: Main coach.
Ernie Gruhn: Running coach based in South Africa. "When I'm there I run with his group twice a week. Each person gets a session tailored to their needs in the season. It's a really great group of people to run with," said Duffy. "Ernie has helped me with biomechanics and he has his own view on triathlon running. He's also taken my injury problems into account, and made a few goals:
Be able to run consistently
Alter biomechanics
Run decent mileage week in and week out
He really looked at how I ran, and told me what I need to do to improve. It's pretty neat and a really valuable addition to my evolution as an athlete.
Ernie is the newest addition to Duffy's team but is now incredibly valuable, and he coaches her remotely when she's not in Africa.
Dan: Partner. "He has to deal with a lot of the workload," said Duffy. "He's the team psychologist as well as tactician."
Massage therapist: twice a week.
Evan: Manager.
"My team is pretty small compared to most people's, maybe because I'm from Bermuda," said Duffy. "The federation support is the big piece; I've got to build my own team which is cool because I get to choose who I work with. Most people don't get that," said Duffy.
Flora Duffy's pet peeve
She's the most easy-going pro out there, but even Flora Duffy gets annoyed at this one thing. While she never said the word annoyed…she hinted:
A lot of people like to tell me what they think. That's something I've learned; not to listen to everyone.
Flora Duffy is the world champion of everything, plus she's cool, calm, collected and modest. We're obviously huge fans, and we hope this insight into Duffy's training will help you with your next event.