News & Racing
Former IRONMAN World Champions Lori Bowden and Heather Fuhr to be inducted into the IRONMAN ® Hall of Fame
IRONMAN announced that former professional triathletes and IRONMAN World Champions, Lori Bowden and Heather Fuhr, will be inducted into the IRONMAN® Hall of Fame. The ceremony will be held on October, 7, 2015 during race week at the 2015 IRONMAN® World Championship presented by GoPro race, in Kail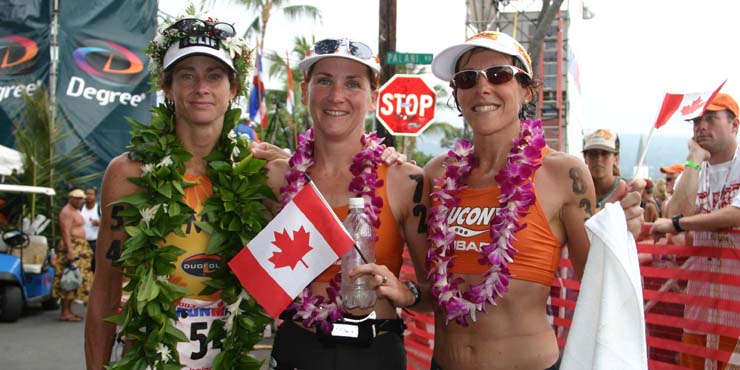 IRONMAN announced that former professional triathletes and IRONMAN World Champions, Lori Bowden and Heather Fuhr, will be inducted into the IRONMAN ® Hall of Fame. The ceremony will be held on October, 7, 2015 during race week at the 2015 IRONMAN ® World Championship presented by GoPro race, in Kailua-Kona, Hawai`i.
"Lori and Heather are among the most respected and decorated athletes in our sport," said Andrew Messick, Chief Executive Officer of IRONMAN. "They dominated the sport for a decade, accounting for three IRONMAN World Championship wins and 26 IRONMAN wins. Their careers and dedication to IRONMAN and to the sport of triathlon over the years show that they are deserving of this induction alongside the other members of the IRONMAN Hall of Fame."
Lori Bowden, originally from Ontario, Canada, captured the IRONMAN World Championship title in 1999 and 2003 and held a podium spot at the event each year from 1997 to 2003. In addition, she has 11 other IRONMAN wins. Her love of the sport and tenacity in racing has helped her become, alongside Fuhr, one of the most well-loved IRONMAN athletes of all time. Both women received inductions into Triathlon Canada's Hall of Fame earlier this year.
"It is a huge honor to be inducted into the IRONMAN Hall of Fame alongside my great friend and athlete Heather, and to be included with all of the current Hall of Fame athletes whom I have admired since I started in the sport," said Bowden. "IRONMAN was such a big part of my life for over 30 years and I am so grateful for the friends I made and the lifestyle I got to live, as well as the person it made me."
Heather Fuhr, originally from Alberta, Canada, is considered one of the best runners in the sport of triathlon. Throughout her professional career, she captured 15 IRONMAN titles from around the world. In 1997, her seventh time racing in Kona, she captured the title, and became IRONMAN World Champion.   Married to her high school sweetheart, triathlon coach Roch Frey, Fuhr lives her passion each day. As one of the most knowledgeable ambassadors for the sport, she has earned respect and admiration among professional and age-group athletes alike.
"It is an incredible honor to be recognized and inducted into the IRONMAN Hall of Fame," said Fuhr.   "IRONMAN has always been a huge part of my life and I am very grateful for every opportunity that it has presented.     To be included in such elite company as the existing Hall of Fame inductees is indeed truly humbling."
Founded in 1993, the IRONMAN Hall of Fame was created to honor individuals, like Fuhr and Bowden, who have made outstanding contributions to the growth of the world's most famous endurance race series.
Fuhr and Bowden join a prestigious list of remarkable individuals honored not only for incredible athletic achievements, but also for what they have given to the sport of triathlon and IRONMAN.
IRONMAN Hall of Fame:
| | |
| --- | --- |
| Year | Inductee(s) |
| 1993 | Dave Scott |
| 1994 | Julie Moss |
| 1995 | Scott Tinley |
| 1996 | Paula Newby-Fraser |
| 1997 | Mark Allen |
| 1998 | John and Judy Collins |
| 1999 | Valerie Silk |
| 2000 | Tom Warren |
| 2001 | Dr. Bob Laird |
| 2002 | Bob Babbitt |
| 2003 | John MacLean/Gordon Haller / Lyn Lemaire |
| 2004 | Greg Welch |
| 2005 | Jim Maclaren |
| 2008 | Team Hoyt – Rick and Dick Hoyt |
| 2011 | Mike Reilly |
| 2012 | Graham Fraser |
| 2013 | Peter Henning |
| 2014 | Georg Hochegger / Helge Lorenz / Stefan Petschnig |
| 2015 | Lori Bowden / Heather Fuhr |