News & Racing
Former triathlon world champ Australian Peter Robertson second at EU Ironman 70.3 Champs in Wiesbaden
Australia's former multiple ITU World Triathlon champion and Olympian Peter Robertson has reincarnated himself as a long course triathlete and the hard work is starting to pay off. Robertson show his champion pedigree last weekend when he ran himself on to the podium and second overall behind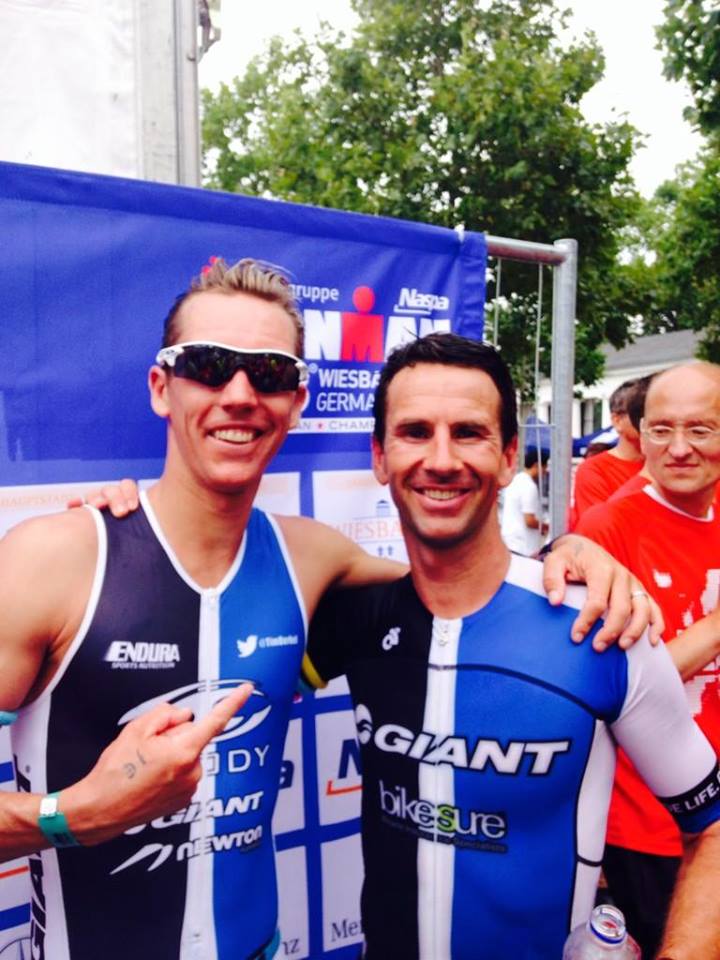 Australia's former multiple ITU World Triathlon champion and Olympian Peter Robertson has reincarnated himself as a long course triathlete and the hard work is starting to pay off. Robertson show his champion pedigree last weekend when he ran himself on to the podium and second overall behind one of the faster bike / runners in the world currently. Bart Aeronuts took the win after conceding a swim deficit then cycling himself in to an unbeatable position.
Robertson has played a steady waiting game over the last couple of years as he gains experience and a base over the longer distance. Based in Lennox Heads, Australia he has been training under Aeromax Team head coach Grant Giles and alongside Wiesbaden 5th placed Tim Berkel amongst others including former ITU Olympic triathlete Brad Kahlefeldt, Clayton Fettell, young up and comer Joey Lampe and a host of other great triathletes.
The result at Wiesbaden should secure Robertson a start at this years Ironman World Championship in Kona. Exiting the swim in the main chase pack Robertson headed out of T2 with a 1:16 buffer over Aernouts. However the eventual winner was in a league of his own with a bike split around 5min faster than the rest of the field. And the former duathlete made certain of the result with one of his trademark 'very fast' runs.
Robertson had plenty of company at the start of the run including team mate Tim Berkel. Berkel mentions in his race report that both he and Robbo were 'swamped with guys running past us'. It didn't take long for Robbo to find his feet and set about systematically running his way to the eventual second place.
Tim Berkel showed that his form is where it should be as he heads towards his first tilt at Kona.
Also placing well was Australia Liz Blatchford who was 5th overall in the women's race. Liz swum and rode competitively but was at a loss as to why her run was off on the day.
| | | | | | | | |
| --- | --- | --- | --- | --- | --- | --- | --- |
| Name | Country | Swim | Bike | Run | Finish | Div. Rank | Overall Rank |
| Aernouts, Bart | BEL | 00:24:06 | 02:22:23 | 01:15:25 | 04:05:27 | 1 | 1 |
| Robertson, Peter | AUS | 00:22:50 | 02:28:30 | 01:13:15 | 04:08:15 | 2 | 2 |
| Clavel, Maurice | GER | 00:22:11 | 02:27:33 | 01:15:36 | 04:08:34 | 3 | 3 |
| Wild, Ruedi | SUI | 00:22:10 | 02:29:07 | 01:14:18 | 04:09:33 | 4 | 4 |
| Van Berkel, Tim | AUS | 00:22:47 | 02:28:42 | 01:14:57 | 04:10:07 | 5 | 5 |